ROSEHILL October 29
Good 4; Inside Grass
15 Heats – 3 x 1030m (2 Open; 1 Maiden); 12 x 905m (3 2YO; 3 Open; 6 Maiden)
The 2YOs MALKOVICH and CELLSABEEL looks ready to make an impact when they get to the races after sharp wins in their 905m heats.
MALKOVICH (Bjorn Baker) was having his second trial and showed the benefit of his first experience to clear out with fast final 400m to win by more than six lengths in 53.81 (33.80), easily the fastest of the 12 trials over the distance.
CELLSABEEL (Maher/Eustace) looks a likely type from an expert 2YO stable with a strong win in his first trial, going to the line with plenty in hand in 54.40 (34.50).
GLENALL (Team Hawkes) has been a letdown for some time but he seems to be back in good form after cruising through his 905m trial for an impressive 3.3 lengths win in 54.24 (34.10).
NOTED TRIALS
XX Malkovich; Cellsabeel; Glenall;
X Leviathan; Saas Fee; Blaze A Trail; In Lighten Me; Special Missile; Lewis; Dis Dah Wun; Enfleurage; Krameric; Deadly Impact.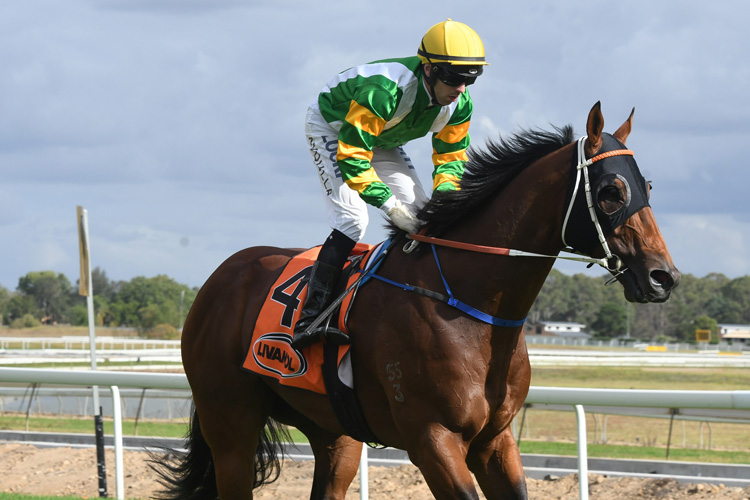 WYONG October 23
Good 4; Course Proper
17 Heats; 1 x 1200m (Open); 5 x 1000m (2 Open; 3 Maiden); 11 x 845m (2 2YO; 3 Open; 6 Maiden)
XX Le Romain; Atherton; Rifle
XTaikomochi; Embracer; Great News; Land Of Freedom; My Rose My Kingdom
Le Romain for @Leesracing won this trial at Wyong @WyongRaceClubpic.twitter.com/sQANmitaGu

— Sky Racing (@SkyRacingAU) October 23, 2019
WARWICK FARM October 22
Good 4; Inside Grass
15 Heats – 3 x 1200m (1 Open; 2 Maiden); 6 x 797m (2 2YO; 3 Open; 1 3YO Fillies); 6 x 794m (6 Maiden)
CALCULATED RISK (Bjorn Baker): Visually they don't trial much better than this 3YO maiden. Failed at his only start as favourite at Muswellbrook in August but he's unbeaten in three trials and clearly has the talent to win races. Hard held as he forged to a soft 2.5 lengths win in excellent time (46.91; 33.94).
NOTED TRIALS
XX Calculated Risk
X Strome; I Love Luka; Spaceboy; Panna Cotta; Autocratic; Signore Fox; Charretera; The Party Girl; Beau Ideal; Super Longlea; Aquitaine; Janneke; More Prophets; Zem Factor; Frosty Rocks; Belle Of Clonmel.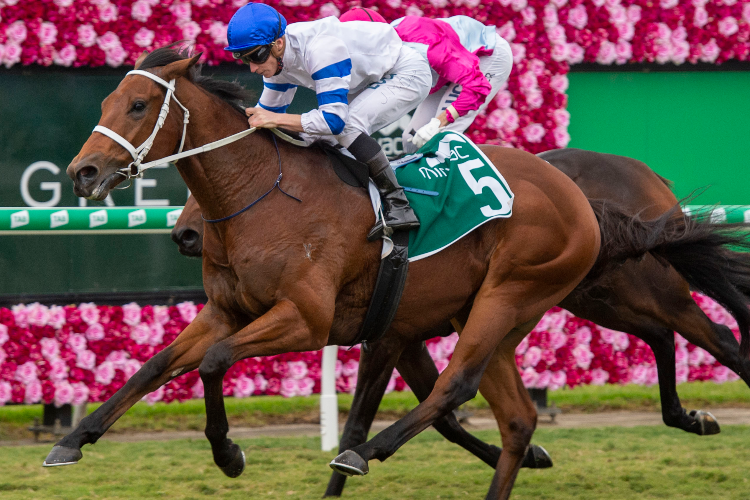 ROSEHILL October 18
Good 4; Inside A Grass
13 Heats – 4 x 1030m (3 Open; 1 Maiden); 9 x 905m (2 2YO; 3 Open; 4 Maiden)
Epsom Handicap winner KOLDING was the standout performer and didn't disappoint with an excellent trial, winning his 1030m heat with his head on his chest. He merely ambled at his leisure behind the lead before cruising to the front and seemingly went to the line at half pace that flattered his chasers.
MANSA MUSA, SAFADO and KING'S CHAMP impressed in their open heats. HELLBENDERS, RUBIC HONOUR and AXE were the pick of the maiden heat winners.
NOTED TRIALS
XXX Kolding
XX Hellbenders; Mansa Musa; Rubic Honour; Axe
X Sir Pippin: High Mist; Black On Gold; Destiny's Own; Tilia Rose; Echo Jet; Safado; King's Champ; Tawaret; Ruby Tuesday; Born To Play; Ajaayeb; Shosha; Antonio Padre.