HAWKESBURY November 18
Good 4; Course Proper
15 Heats – 1 x 1250m (Open); 7 x 1000m (2 Open; 5 Maiden); 7 x 800m (2 2YO; 1 Open; 4 Maiden)
XX Signore Fox; Chauffeur
X Blazing, Rocha Clock; Concessions; Enduring Night; Daredevil; Celandine; Candy Bar; Kowloon Treasure; Rich And Shameless; Watch Me Sizzle; Camerlengo; Global Queen; Echo Gem; Eveleigh; Masked Crusader; Battleground; McCullum; Skymist; Dane County; Calbuco.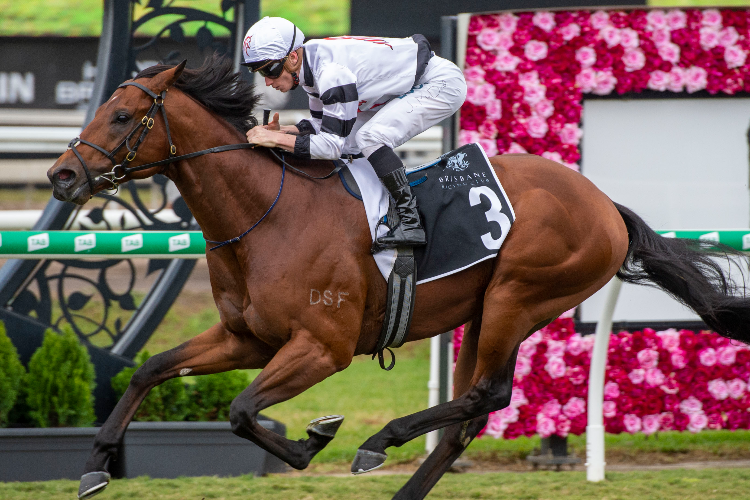 ROSEHILL November 14
Good 4; Inside Grass
13 Heats – 2 x 1030m (1 Open; 1 Maiden); 11 x 900m (2 2YO; 3 Open; 1 3YO; 5 Maiden)
XX My Factory
X Improvement; Dealmaker; Deadly Impact; Volterra; Tycoonist; Jemss; Albumin; Boomtown Rat; Notio; Cinquedea; Qiji Express; Petronius; Sulking; Vulpine; Zouvilla; Luvoir; Sessions Road.
KEMBLA GRANGE November 13
Good 4; Inside Grass
6 Heats – 6 x 800m (1 2YO; 5 Open)
XX Kylease; Brazen Gem
X Avno Doubt; Bringagem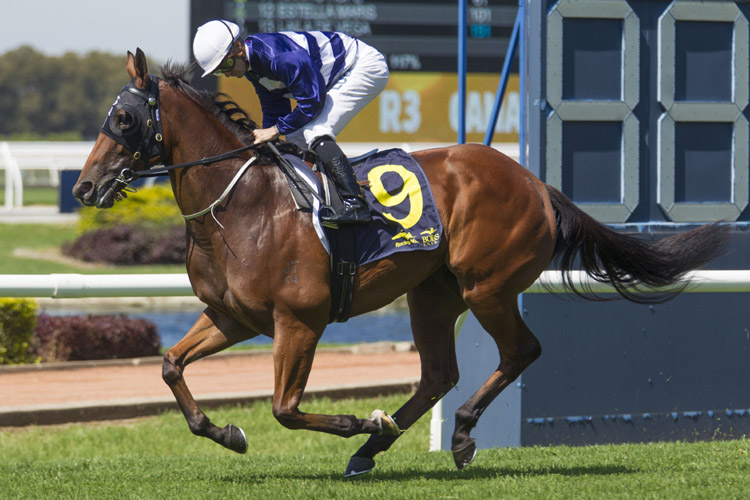 RANDWICK November 12
Good 4: Randwick A Grass
16 Heats – 1 x 1200m (Open); 7 x 1045m (3 Open; 4 Maiden); 8 x 742m (4 2YO; 2 Open; 2 Maiden)
MISTEED (Peter & Paul Snowden): We gave this mare a big tick after her Randwick trial win on November 1 and this effort only helps to confirm that she is in flying form for her return to racing as she settled last in her 1045m heat before sweeping home out wide to round them up with ease and record a soft win (63.52; 33.92).
EMBRACER: (Gai Waterhouse/Adrian Bott): The standout heat win as the lightly raced Sebring entire led easily and was never off the bit to win by four lengths in the fastest of the 1045m heats including a fast closing sectional (61.36; 33.19). He's now won two trials and is clearly primed to win first-up.
MRS MAISEL (Mark Newnham): Second trial in 12 days for this Hinchinbrook 2YO filly and showed obvious benefit from her placing in a Randwick heat on November 1 to travel strongly in her 742m heat and win with something in hand (43.84; 33.57). The stable looks to be in a good place with their 2YOs.
TERMINOLOGY (Gai Waterhouse/Arian Bott); Magic Millions Maiden winner had a point to prove as she was ordered to trial after a failure in July and really turned it on to lead by a big margin and coast home almost four lengths of the chasers in her 742m heat (43.88; 33.22). Suspect she is being prepared to return to the Gold Coast in January.
XX Misteed; Embracer; Mrs Maisel; Terminology
X Nordic; Poetic Charmer; Zavance; Miss Dior; Enamour; Lillemor; Bound To Win; Miss Sure Shot; Snitzify; Rome; Wild Ruler; Codebreaker; Sancy; Baller; Splintex; Strange Charm; Circus; Adelong.
Baller is back! The talented Anthony Cummings-trained stallion had a solid hit-out at @royalrandwick, running on strongly to win his trial. pic.twitter.com/kOot4QBycQ

— November 12, 2019
NEWCASTLE November 11
Good 4; Beaumont Course
14 Heats – 6 x 1000m (2 Open; 4 Maiden); 8 x 800m (2 2YO; 4 Open; 2 Maiden)
NOTED TRIALS
XX Vecchietta; Zaniah
X Siesta Key; High Power; Ocean Go; Geo; Neretva; Magnolia Power; Bubbles Ball; Liberty Sun; Espressino; Xiaoli's Ying; Pearl Roan