GOSFORD November 27
Soft 5; Course Proper
22 Heats – 8 x 1000m (4 Open; 4 Maiden); 14 x 800m (4 2YO; 3 Open; 7 Maiden)
BIg set of trials featured repeat performances by a number of horses featured in earlier Trial Watch reviews with their form here confirming their earlier trials.
XX Sancy; Lashes
X Oakfield Gettem; Unguarded; Cerritus; Celer; Scenic Sight; Bound To Win; Oxford Bella; Dupondius; Knight; Discombe; Heroess; Wild Ruler; Junglized; Oakfield Romance; Kiaria; Deep Crystal; Findellee; Rejinsky; Riverside's Cash; Light And Dark; Bring Glory.
RANDWICK November 26
Soft 7; Randwick A Grass; Polytrack
19 Heats – Randwick A Grass 16 Heats - 1 x 1200m (Open); 6 x 1038m (1 2YO; 2 Open; 3 Maiden); 9 x 735m (4 2YO; 1 Open; 4 Maiden); Polytrack 3 heats – 2 x 1080m (Open); 1 x 780m (Open)
EVERY ROSE (Mark Newnham): The soft conditions didn't dim the brilliance of the Gimcrack Stakes winner as she burst away from her rivals under a cold ride to win her 735m heat by five lengths. Her time of 44.78 (34.60) wasn't the quickest but she had plenty in hand and is well on track for the Magic Millions in January.
Every Rose wins her Randwick trial@royalrandwick href="https://t.co/ik96OUCT4e">https://t.co/ik96OUCT4e pic.twitter.com/7gImWmgBzk

— Sky Racing (@SkyRacingAU) November 26, 2019
EASY CAMPESE (John Sargent): The stable rolled out some nice 2YO heat winners with ENCOUNTABULL making an impression winning his trial in the fastest of the juvenile heats (44.15;34.12), a fair indication that he has gone ahead since his Moonee Valley debut in October. However I was taken by the effort of his unraced stablemate EASY CAMPESE to win his first trial in good time (44.35; 34.35), sitting four and five wide before responding well under little pressure to win clearly. It was an effort that stamped him as a colt with excellent potential.
XX Every Rose; Easy Campese
X Southern Lad; Savvy Ken; Splintex; Diamond Thunder; Fashchanel; Altimeter; Encountabull; Goddodin; Let It Pour; Le Gai Soleil; Chat; Travest; Gogol; Quality Approach; No Doubt A Star.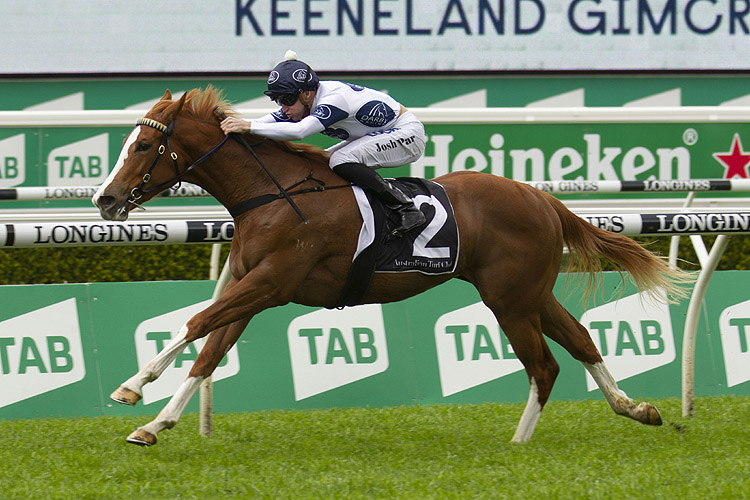 WARWICK FARM November 19/21
Good 4; Course Proper
8 Heats – 2 x 1200m; 6 x 798m
These trials were disrupted by dense smoke and smog haze with the conditions deemed dangerous to the health of jockeys and horses. Only two trials over 120om were run on November 19 before the remaining 11 heats were postponed to the Thursday when only six heats were completed before the conditions became unbearable.
From the Thursday set the wins by RONSTAR and BIG PARADE in their open heats over 798m had merit. RONSTAR is a regular trial star and is primed to run well after being freshened after some average efforts in October. He clocked good time (46.41; 33.65) but was bettered by BIG PARADE (46.31; 33.51), a lightly raced colt who showed excellent potential in two starts late last season when he won at Taree then jumped straight into black type with a second in a Listed race at Eagle Farm. This was his second trial win since resuming and his talented trainer Clare Cunningham should find a suitable race first-up for this promising 3YO.