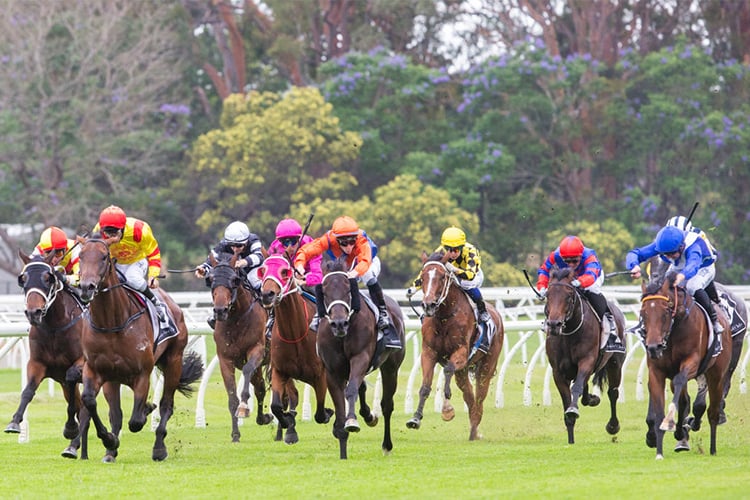 WARWICK FARM March 25
RACE 3: (9) Twice As Special (EW)
RACE 5: (9) Kavalmo (EW)
RACE 6: (3) Segalas
RACE 7: (8) Soul Star (Value)
RACE 1: 2-6-4-1
RACE 2: 9-8-2-5
RACE 3: 9-3-2-5
RACE 4: 4-3-6-7
RACE 5: 9-7-2-3
RACE 6: 3-9-10-5
RACE 7: 8-4-9-5
RACE 8: 8-5-10-2
TRIAL WATCH REPORT
NOTED TRIAL RUNNERS – March 25-27
WARWICK FARM WEDNESDAY: Codebreaker (R1); Damaged (R1); Never Never River (R1); Long Weekend (R1); Raison D'Etre (R2); Forbidden Love (R2); Heroess (R2); Too Much Class (R2); Drizzle (R2); Flinders (R3); Donandkim (R5); Military Magic (R6); Omar (R6); Feather (R7); Loveseat (R8)
OMAR (Rosehill March 16): Stylish winner of his 1000m heat (65.58; 36.30) showing his usual pace to set up a big lead and having plenty in hand to score by almost three lengths. He's fast but the query remains about this Gerald Ryan-trained flier beyond 1000m.
NEVER NEVER RIVER (Rosehill March 16): Unraced 2YO bettered the time of his older stablemate OMAR (65.87; 35.90) winning his 1000m heat under no pressure by almost four lengths. He has won two of his three trials and is ready to go to the races.
HAWKESBURY THURSDAY: Dis Dah Wun (R3); Seraglio (R3); Shuwaamekh (R3); Threeood (R3); Zanzidance (R3); Military Magic (R4); Golwen (R7); Zanzidance (R3)
MUSWELLBROOK FRIDAY: Sister Ellie (R5); Tawfiq Boy (R6); Miss Invincible (R6);
RECENT TRIAL WATCH WINNERS: Side Hustle; Nowyunome; Star Of The Seas; McCormack; Chianti; Phoenician Queen; Fast 'N' Forward; Nettoyer; Fasika; Zakat; Top Prospect; Doubtland; Mirra Vision; Hilo; All Time Legend; Oakfield Missile; Mamaragan; Quackerjack; Probabeel.
BLACKBOOK REPORT
ELIGIBLE BLACKBOOK RUNNERS – March 25
WARWICK FARM: Hot Spring Gold (R1)
SANDOWN: Affair To Remember (R7)
RECENT BLACKBOOK WINNERS: I Am Excited; Miss Exfactor; Castelvecchio, Star Of Michelin; Indy Car; Con Te Partiro; River Night; Shared Ambition; Zebrowksi; Dawn Dawn; Fifty Stars; Fabulonh; Naval Strike; Oxford Tycoon; Cyber Intervention; Gytrash; Gaulois; Microphone; Impasse.
Blackbook Horses to follow – Selected March 20-21
(Selected horses be followed at next three starts)
DAWN PASSAGE: Strong return. Needs 1400m.
GAYATRI: Ready for longer trips.
MAMARAGAN: Obvious talent. Best ahead.
SO TAKEN: One to watch for in suitable grade.
YOURDEEL: Hard to beat in right 3YO company.
SEABROOK: Classy mare back in good order.
MYSTIC JOURNEY: Setback is behind her. All class.