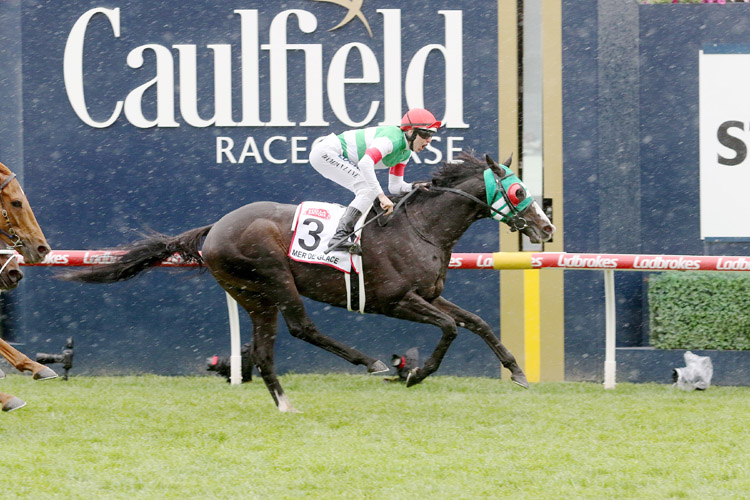 The announcement comes after prizemoney was reduced for all Victorian metro and country races from 6 April as a direct result of the COVID-19 pandemic and its impact on the industry.
The key races that will keep their pre-COVID prizemoney include, the G2 Schweppes Thousand Guineas (1600m), which saw a doubling of prizemoney last year, remaining at $1m, the stallion-making G1 $2m Neds Caulfield Guineas (1600m) on Saturday 10 October and the pinnacle of our annual calendar, the $5m Caulfield Cup (2400m) on Saturday 17 October.
In light of the continued effects and uncertainty in Victoria, some races will see a reduction in prizemoney over the spring, including six hosted by the MRC, including
The G1 Memsie Stakes (1400m) on Saturday 29 August will be reduced to $750,000 from $1m
The G2 Herbert Power Stakes (2400m) reduced to $300,000 from $400,000
The G2 Schillaci Stakes (1100m) to $300,000 from $400,000
The G2 Zipping Classic (2400m) at Ladbrokes Park to $250,000 from $300,000
The G3 Blue Sapphire Classic (1200m) to $400,000 from $500,000
The G3 Caulfield Classic (2000m) to $250,000 from $350,000
With prizemoney for metro races reduced from 6 April, and the ongoing effects of the COVID-19 pandemic keeping all but a small number of owners away from tracks across the state, the announcement was a welcome beacon of optimism for the Club, said MRC CEO Josh Blanksby.
"Prizemoney is vital to ensure we can continue to attract the very best talent to our racecourses, and our feature races are naturally some of the biggest drawcards," Mr Blanksby said.
"While it is disappointing to see any reduction in prizemoney in racing, there are sacrifices being made in all industries at the moment and we have been fortunate to be able to continue to race over the past three months.
"We are very hopeful that we will have a large number of members and racing fans at our racecourses to witness the Caulfield Cup Carnival this year and see that prize money bestowed and champions once again made."