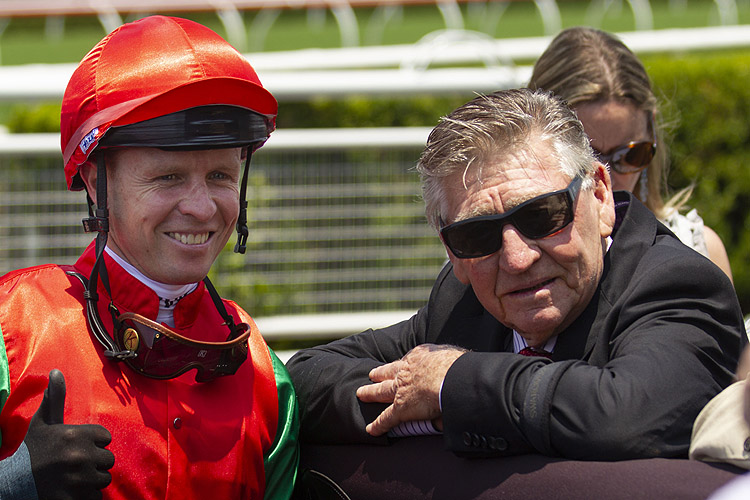 Kensei did the double for Les Bridge. Can the 2020 Grafton Cup (2350m) at Grafton on Thursday provide a nice winner?
2020 GRAFTON CUP - RACE HISTORY AND BACKGROUND
The Grafton Cup is one of the most historic and important country feature races in NSW.
The Grafton Cup is a Listed Race conducted by the Clarence River Jockey Club and is the centrepiece of one of the most famous country racing carnivals in Australia.
The Grafton Cup has been a feature of the July Racing Carnival since 1910 and has been run over distances ranging from 2000m up 2350m.
The distance of the first Grafton Cup was 10 furlongs (2000m) and by 1937 had been increased to 11 furlongs (2200m).
In 1990 the distance went to 2300m and since 2007 the Grafton Cup has been run over 2350m, ensuring it maintains its place as a qualifying race for the Melbourne Cup.
The 2020 Grafton Cup was run over 2350m for prizemoney of $200,000.
The Grafton Cup as not run during the war years from 1942-1945.
The Grafton Cup became a Listed Race in 1980 and was upgraded to Group 3 from 1995 until 2005. It reverted to Listed status in 2006.
The Grafton Cup is famously known as "The Springboard To Fame" as many winners have gone to success in some Australia's biggest races, the most notable being Kensei who won the Grafton Cup-Melbourne Cup double in 1987.
Notable Grafton Cup winners between 1969 and 2000 came from all parts of Australia and New Zealand and included What's Brewing (won 1969 Moonee Valley Cup); Wave King (won 1975 Liston Stakes; 1976 Feehan Stakes; 1977 Memsie Stakes); Riverdale (won 1984 Epsom Handicap; 1984 Ampol Stakes); Les' Choice (won 1986 Doomben Cup); Shuzohra (won 1990 Brisbane Cup); Cross Swords (won 1994 Sydney Cup); Abstraction (won 1989 Doomben Cup); Oppressor (won 1995 Toorak Handicap); and Praise Indeed (won 1998 Brisbane Cup).
The list of minor placegetters over the same period also underlines the Grafton Cup's great quality, among them the noted Group winners and performers Denise's Joy, Manawapoi, Golden Khan, One Guinea, Aquidity, Oompala and Melora.
Since 1960 the Grafton Cup has attracted winners from Queensland, Victoria, NSW and New Zealand. They have included the classy winners Carnival, Jupiter, Big Butch, Jardel, Zamazaan Lass, French Commander, Under orders, My Star Sapphire, Osmiridium, Rushcutter, Rural Prince, Akwazoff, Catapult, Count Scenario, Belus, Pacific Dancer, Stormhill, Rocking On, Art Success, Castle heights, Twin Wing, Mr O'Ceirin, Queenstown and Bonfire.
There have been five multiple winners of the Grafton Cup led by Hosier who won the race in three successive years from 1922-1924. The dual winners have been Longwy (1919-20); Home James (1963-64); Jardel (1974-75) and Oppressor (1994-95).
The list of trainers and jockeys to win the Grafton Cup reads like a "who's who" of Australian racing and includes legendary riders Jim Pike, Darby Munro, Neville Sellwood, Billy Cook, Jack Thompson, Ted Bartle, Maurice McCarten, Neville McGrowdie, Doug Weir, Darby McCarthy, Mel Schumacher and Frank Reys.
Larry Olsen holds the record for the most Grafton Cup wins by a jockey, winning the race five times between 1975 and 1992 on Jardel, Wave King, Kensei, Shuzohra and Cross Swords.
Other leading jockeys to win the Grafton Cup since 1970 include Des Lake, Kevin Moses, Grahame Cook, Gary Palmer, Robert Thompson, Gavan Duffy, Peter Cook, Larry Cassidy, Shane Scriven, Scott Seamer, Chris Munce, Michael Cahill, Michael Rodd, Mark Zahra, Jeff Lloyd and Blake Shinn.
Famous trainers to win the Grafton Cup since 1960 include Jack Green, Morrie Anderson, Frank Dalton, Syd Brown, Roy Hinton, Kevin Hayes, Neville Begg, Graeme Rogerson, Les Bridge, Graeme Sanders, Vic Thompson, Neville McBurney, Brian Smith, Bede Murray, Bill Mitchell, Robert Smerdon, Tim Martin, Donna Logan, Guy Walter, John Thompson and Ciaron Maher.
Chris Munce won the Cup as far back as 1999 on Count Scenario as a rider and again on Stormhill then trained the winner First Crush in 2018.
Gai Waterhouse holds the modern day training record for the Grafton Cup, winning the race four times since 2006 with Rocking On, Queenstown, Bonfire and Supply And Demand.
The 2019 Grafton Cup was won by Sacred Day from Sopressa and Vaucluse Bay.