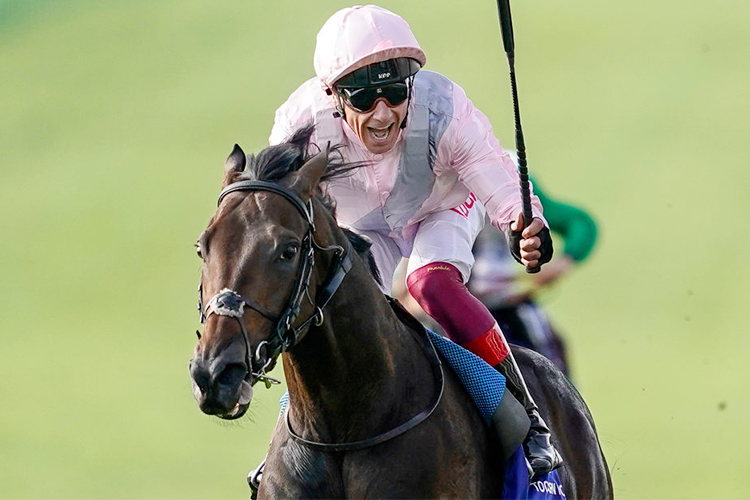 Too Darn Hot was impressive last year. Will we see another good one in the 2020 Prix Jean Prat (1400m) at Deauville on Sunday?
2020 PRIX JEAN PRAT - RACE HISTORY AND BACKGROUND
The Prix Jean Prat is a Group 1 race run under Set Weight conditions for three year old colts and fillies at Deauville conducted by France Galop.
The Prix Jean Prat is now run over 1400m. It was first run in 1858 but in the current set up in 1867 it was won by Nemea.
It was over the mile but was shortened in 2019 to become the only race of this level in Europe for 3 years-olds only. Following on from the French and English Guineas, it becomes a tempting championship for top 3yos.
The Prix Jean Prat was initially part of a two race series (the Prix Biennal) with the second part the year after at Longchamp. The Prat was named after the prominent breeder.
It was a Group 2 from the start at 1971 but in 1985 became a Group 1. The older horse's race was changed to become the Prix Vicomtesse Vigier for the long distance stayers.
Eventually it went to Chantilly in 1995 and became a mile in 2005. It was cancelled for WWI.
Most wins as a jockey is with Yves Saint-Martin with six while leading trainer is with Francois Mathet, Francois Boutin and Andre Fabre with five.
The last non-French winner was Too Darn Hot in 2019 for John Gosden.
Thunder Snow had won the feature Meydan 3yo double before having issues in the Kentucky Derby. He rebounded to some extent in other European semi classics before beating four other rivals here.
The Prix Jean Prat was worth €240,000 in 2020 due to the coronavirus.
Notable winners of the Prix Jean Prat include Too Darn Hot (2019), Thunder Snow (2017), Charm Spirit (2014), Dick Turpin (2010), Lawman (2007), Bago (2004), Almutawakel (1998), Starborough (1997), Priolo (1990), Mendez (1984), Sharp Edge (1973), Riverman (1972), Lorenzaccio (1968), Souverain (1946) and Durbar (1914).
The 2019 Prix Jean Prat was won by Too Darn Hot from Space Blues and Fox Champion.