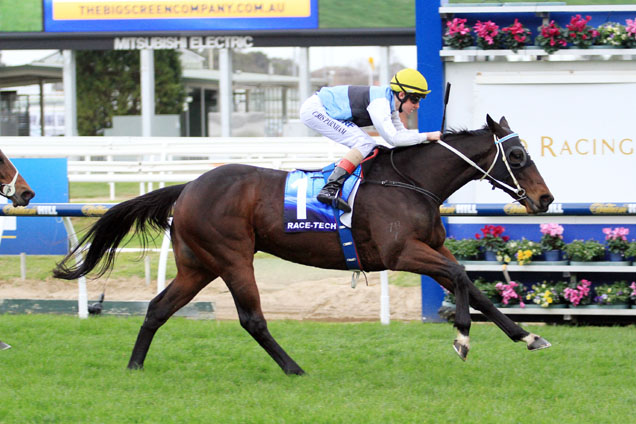 Smokin' Joey was a well known winner. What will come of the 2020 Eye Liner Stakes (1200m) at Ipswich on Saturday?
2020 EYE LINER STAKES - RACE HISTORY AND BACKGROUND
The Eye Liner Stakes is a feature open company sprint race conducted by the Ipswich Turf Club at Ipswich racecourse during the Queensland winter racing carnival.
The Eye Liner Stakes has been a feature of the Ipswich Cup meeting since 1970 and is named after the outstanding Queensland filly who won nine successive races as a juvenile and 12 of her first 13 starts including the G1 Champagne Stakes at Randwick. She retired as the winner of 14 races that included two wins at Ipswich.
The Eye Liner Stakes was introduced as a 1200m sprint in 1970 and apart from 1971, when run over 1100m, remained at that distance until 2006. Since 2007 the Eye Liner Stakes has been run over 1350m but was taken back to 1200m for the 2020 edition because of the changed carnival.
There have been three multiple winners of the Eye Liner Stakes. The John Morrisey-trained Pittance won the race three times in successive years from 2000-2002; Final Affair won twice in 1984 and 1985 and Adnocon twice in 2010 and 2011.
The 2020 Eye Liner Stakes was a Listed Race and was run for prizemoney of $85,000 due to the coronavirus.
Other notable winners of the Eye Liner Stakes include Don't Rush, Starglow, Plush, Blue's Finito, Better Beyond, Mighty Kingdom, Mr Magic, Robian Steel, Lightning Bend, Barrosa Boy, Roman Senator, Masked Party, Impaler, Mitanni, Smokin' Joey and Man Booker.
The 2019 Eye Liner Stakes was won by Man Booker from Astoria and Chapter And Verse.