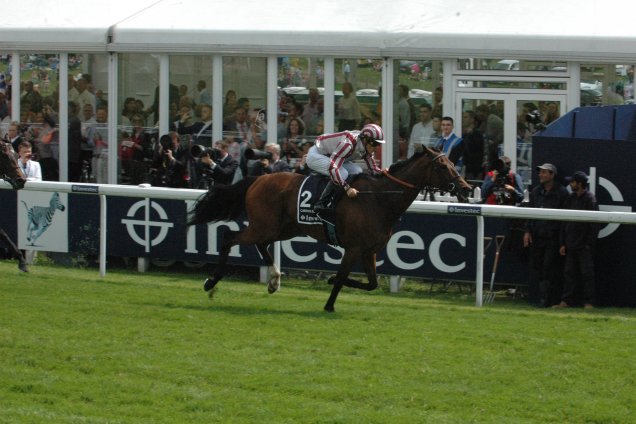 One of the best was Goldikova and she won this twice. Who takes the 2020 Prix d'Ispahan (1800m) at Chantilly on Sunday?
2020 PRIX D'ISPAHAN - RACE HISTORY AND BACKGROUND
The Prix d'Ispahan is a Group 1 race run under Weight For Age conditions for four year olds and up at Longchamp conducted by France Galop.
The Prix d'Ispahan is usually run over 1850m. It was first run in 1873 and was won by Campeche.
The Prix d'Ispahan was initially a feature for the Shah Of Persia on an official Parisian visit. The former capital of Persia was Isfahan but that is Ispahan in French.
In early runnings it was run over much further, around 3000m but was gradually reduced to this type of trip in 1991.
The race was not run during WWI nor in 1940 with some runnings at Le Tremblay.
It is a strong guide to the Royal Meeting about three weeks later, either for the Prince Of Wales or the Queen Anne.
Geldings could only run in it from 2001.
Nine different horses have multiple wins with the grand mare Goldikova such a high profile one of late. She would win a Queen Anne as well as three straight Breeders' Cup Miles too.
When Longchamp was out of action for its huge redevelopment, the race took place at Chantilly in 2016 and 2017. It is again set to be run there after French Government COVID restrictions.
Most wins as a jockey is by Yves Saint-Martin with seven while leading trainer is shared by Charles Semblat and Andre Fabre with eight each.
The last non-French winner was Zabeel Prince in 2019 for Roger Varian.
The Prix d'Ispahan was worth €150,000 in 2020 due to the coronavirus.
Notable winners of the Prix d'Ispahan include Recoletos (2018), A Shin Hikari (2016), Solow (2015), Cirrus des Aigles (2014), Goldikova (2010/2011), Manduro (2007), Valixir (2005), Falbrav (2003), Sendawar (2000), Halling (1996), Bigstone (1994), Indian Skimmer (1989), Sagace (1985), Crystal Glitters (1983/1984), The Wonder (1981), Irish River (1979), Allez France (1974), Riverman (1972), Fric (1955/1956), Coaraze (1946/1947), Hierocles (1942/1943), Renette (1935/1936), Epinard (1923), Moulins la Marche (1908/1909), La Camargo (1903/1904) and Champaubert (1897/1898).
The 2019 Prix d'Ispahan was won by Zabeel Prince from Study Of Man and Trais Fluors.