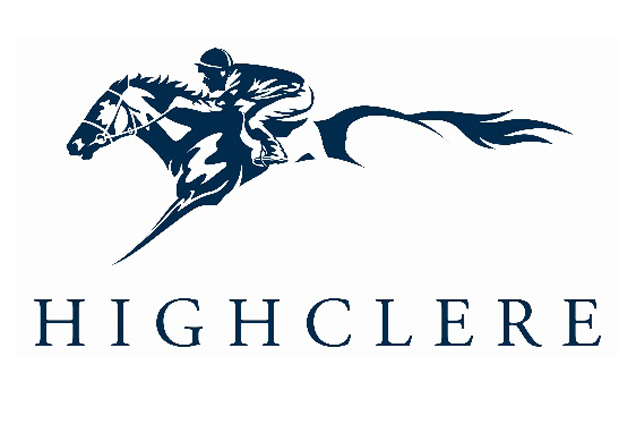 Success leads to success, so they say, and for the major accomplishments of UK syndicators Highclere Thoroughbred Racing in Europe for the past three decades, the move into Australia in 2013 certainly elevated their worldwide reputation even further.
Recent victories of great exposure for the global syndicators have come via the deeds of Fastnet Rock three-year-old Edison, who has two metropolitan wins in the past fortnight under the guidance of Bjorn Baker in Sydney, and the UK imported Lord Belvedere, twice the victor at Flemington for the Maher-Eustace stable in the last month, adding greater prominence to the Australian arm of the Highclere brand, and the broadening of the syndication platform.
Highclere's Australian general manager Tess Drennan brought plenty of experience with her into the role from appointments with Arrowfield Stud, William Inglis, and the Australian Turf Club. Nowadays she oversees all Highclere operations down under and could not be happier where the business sits right now.
"In 2003 Harry Herbert attended the Melbourne Cup Carnival to speak at the Carbine Club Luncheon during Melbourne Cup week and was captivated by the Australian racing scene," said Drennan.
"The experience of the Cup alone had him utterly transfixed when our very own Distinction finished sixth in the 'race that stops a nation' the following year. Every year since then he has searched high and low to find the next suitable Cup contender for our share owners," she enthused.
Highclere was born in 1992 in the United Kingdom when syndication was not such a big deal as it now is today. The foresight of the directors to seize on the opportunity to sell shares was not something new, yet 28 years ago a service that was not anywhere near at a level of the prevalent nature that exists today.
"Since its creation in 1992, 27 per cent of Highclere's syndicates have produced black type performers (Group 1, 2, 3 and Listed races), making Highclere the most successful multiple ownership company in Europe, a wonderful achievement," said Drennan.
"On the UK books at the moment there are between 50 to 60 horses."
Rarely a week goes by across the eastern states of Australia where another Highclere runner, in the pale and dark blue silks, is not only competing admirably but winning. And as the Australian Manager Tess Drennan explains, the results are huge given the numbers in work to wins ratio.
"We have 10 in work – three Imports, three three-year-olds and three two-year-olds, also a Cable Bay yearling filly.
"We will always be buying at the Tattersalls HIT sale each October with the hope to purchase another impressive import per year. Yearlings sale buys are also something we look at each year. Its more about quality than quantity for us."
Based on recent success with imports such as Lord Belvedere and Bartholomeu Dias, it would seem Australian shareholders view this as a good way to buy into a possible Melbourne Cups type horse without going through the selection process, financing, and everything associated. Drennan obviously agrees.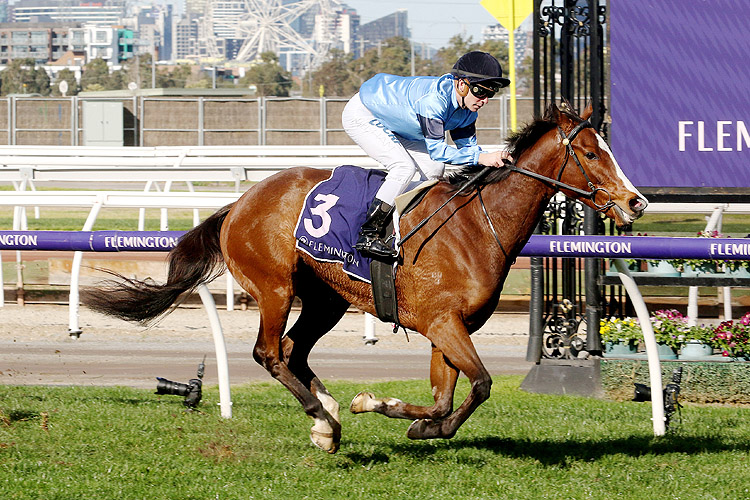 "Absolutely, and with our HQ based in the UK, with a reputation of long term success, owners look to us for the level of expertise in the type of European racehorses on the way up, horses that appear to be suitable strong types for Australia," she said.
So, how much input do the Australian trainers have in the buying or selecting of the UK horses to race in Australia?
"Everything is taken on board in the selection process, conversations with trainers & bloodstock agents like UK based Alastair Donald, but Harry along with John Warren will make the final decision on the best of the horses selected."
But it is certainly not all about the imports, in fact, Highclere have established strong links to the local market and have been rather active at sales across Australia.
"Of our 10-horse team, seven have been purchased from either the Magic Millions January yearling sale or the Inglis Easter yearling Sale," said Drennan.
"The month of June and the first two weeks of July have seen Highclere owners celebrate no less than six victories from just ten starts. And there is more to come.
"Lord Belvedere, touted for a Melbourne Cup berth in 2019 before a bout of colic put pay to his season, collected back to back victories for us at Flemington, prompting dreams of a Cup start in 2020.
"Trainers Ciaron Maher And David Eustace have overseen Lord Belvedere's Australian career, where he has four wins from seven starts, and is unbeaten over one and a half miles. He will now enjoy a short break before seeking a ballot-free entry into the Melbourne Cup through the Bart Cummings (Gr 3, 2500m) on October 3.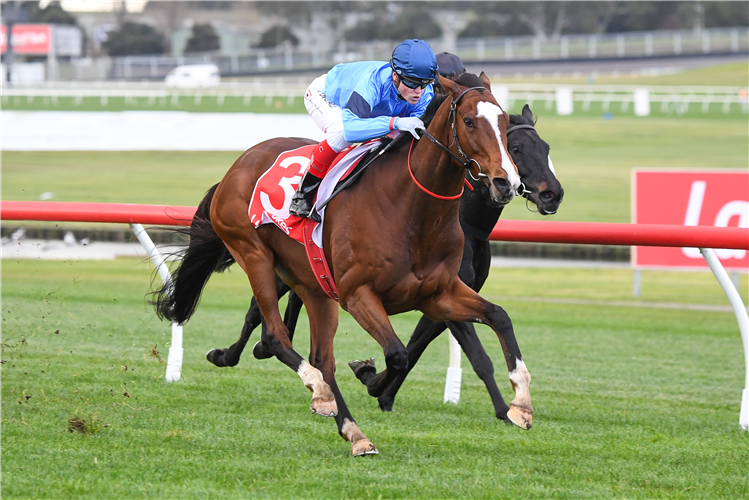 And co-trainer Ciaron Maher has high hopes for a more recent import in Bartholomeu Dias, a staying horse with winning form in the United Kingdom on synthetic tracks, though already a brilliant winner at Sandown in just his second start in Australia and set to run again this Saturday at Flemington over 2000 metres.
Purchased by Highclere out of the 2019 Horses In Training sale at Newmarket, Bartholomeu Dias will continue his winter preparation this Saturday at Flemington in the $108,000 Pat Hyland Handicap, but Maher and David Eustace have their eye on something bigger later in the year.
"I really think he will make his presence felt this spring in the staying races, he's a beautiful quality horse with a lovely action and I have a lot of time for him," said Maher.
In two Sydney Saturday races wins Edison has won in excess of $160,000 within a week. That sort of success is not foreign to Highclere, but owners realising the benefits of such success must realise the potential in buying into the syndication of quality horses, and again, choosing the right stock.
"I think syndicating horses is a tough game for all and the competition in Australia is at record levels, Drennan admitted. But staying the course of consistently buying quality over quantity can and will bring big rewards for our owners. It is a game of patience and not all horses follow the same route to reach the best of their ability, the management of their careers is a silent but pivotal part of success," she said.
And in that part the choice of trainers, whether it be in the United Kingdom or Australia, has always been the benchmark for Highclere. Sourcing quality stock to offer to quality horse people is a method they will never waiver from.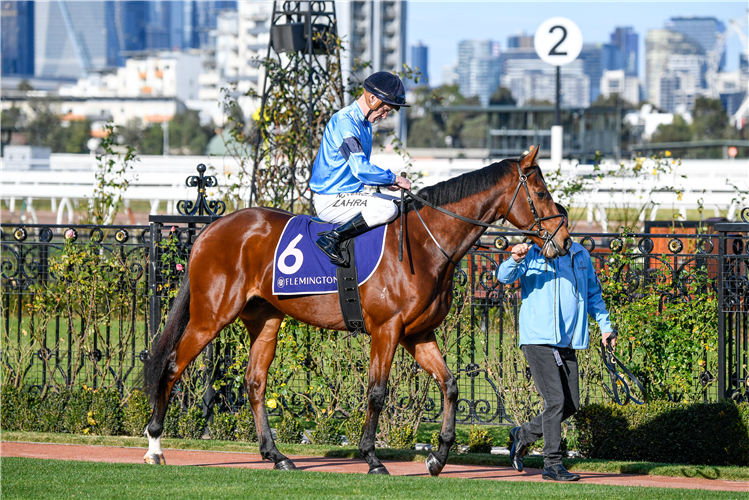 With form on the board already a horse like Global Gift has raced well since arriving in Australia. As a ready-made racehorse he still has a share or two available in him and will race again immediately. Attractive proposition to new clients no doubt?
"The only reason we still have a few shares left in him is partly due to Covid 19 but also he is a new type of horse for Highclere to purchase from the Tattersalls sale and bring to Australia. He is a lightly raced sprinter – miler that Will Bourne from the Ciaron Maher stable identified as having untapped potential, so it was a good opportunity for Highclere to support a horse like this. A ready-made sprinter – miler for our ownership base. We have Edison (Fastnet Rock) who we purchased at the Magic Millions sale as a yearling, is now a rising 4yo and is reaching his potential now as a sprinter – miler, so why not give a ready to race horse like Global Gift the opportunity to race here in Australia in our classic mile races. The Maher-Eustace stable are very happy with him and believe he will win on his way up in distance. He really ticks all the boxes. He has a great pedigree, great physique and the way he's been trained absolutely suits him," said Drennan.