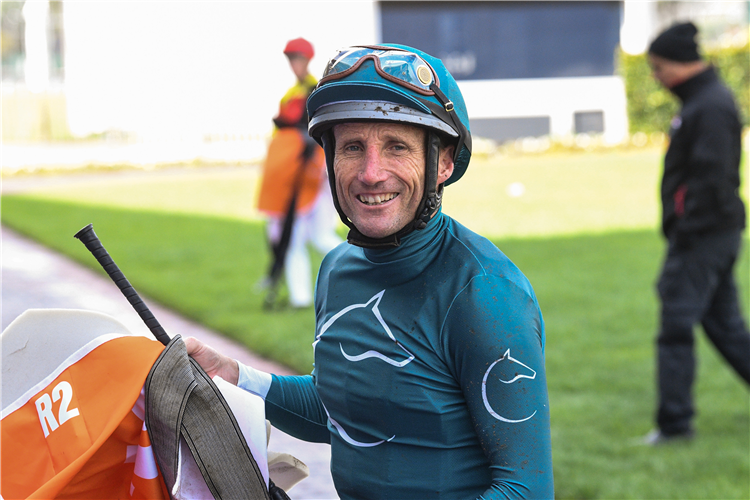 As a member of the Green Team, Oliver is not permitted to ride trackwork outside of Approved Racecourses without being granted an exemption by RV.
As a precautionary measure, Oliver was removed from his rides aboard Fabalot (Race 4) and Need New Friends (Race 8) at Geelong today whilst the Stewards inquired into the matter.
The Stewards established that there was a misunderstanding in communication provided by the Victorian Jockeys Association to all jockeys yesterday afternoon regarding the implementation of new trackwork protocols. Oliver was misled to believe that the new protocols started with immediate effect as opposed to midnight this evening.
Stewards further established that Oliver travelled alone directly to the licensed Barwon Heads training property and then on to the Geelong Racecourse without interacting with any non-licensed persons, observing appropriate hygiene practices, including showering after trackwork.
Having also spoken to O'Brien, Stewards were satisfied that Oliver's actions have not constituted a biosecurity risk to the industry given that he attended a licensed training property in which the trainer has appropriate measures in place to minimise risk of a COVID-19 case in line with industry requirements.
Furthermore, Stewards are satisfied that Oliver has not breached any Government directives as an approved worker.
Having considered all the evidence, in particular the misunderstanding regarding yesterday's communique to jockeys, the Stewards determined not to take any action against Oliver.
During the course of the afternoon, Racing Victoria's Chief Medical Officer provided a medical clearance for Oliver to resume riding tomorrow and thus fulfill his engagements at Flemington.