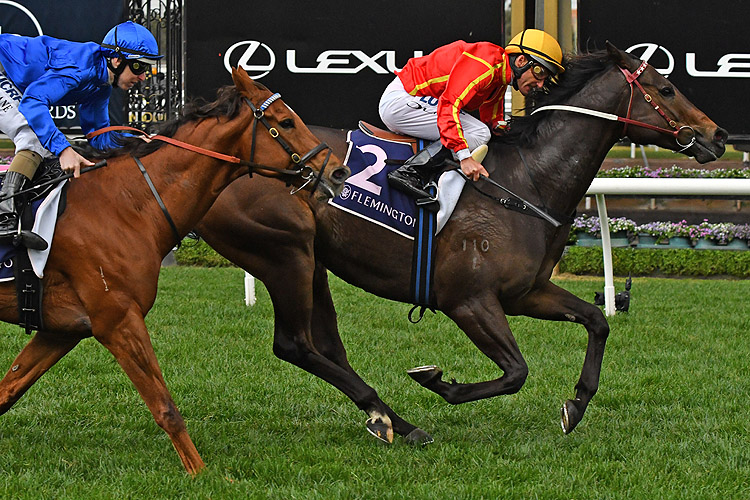 Racing Victoria (RV) wishes to advise of two updates to its handicapping policy in light of impacts of the ongoing COVID-19 pandemic. They are as follows:
Minimum Topweight at Acceptance Time
With the extension of the 2kg COVID-19 weight allowance for riders beyond 1 August 2020, RV is updating its policy regarding the minimum topweight at acceptance time.
From 1 August 2020 until such time as the 2kg COVID-19 weight allowance is removed, the topweight will be declared with a minimum of 60kg upon release of the final field.
Should the top weighted acceptor have less than 60kg, weights will be adjusted across the field based on the horses' official rating and the conditions of the race.
Under the COVID-19 weight allowance, the current minimum weight for Victorian races is 56kg – up from 54kg – which will remain in place until at least 19 August 2020.
The adjustment at acceptance time to provide a minimum 60kg topweight will ensure a minimum weight spread of 4kg across each field.
The update reflects the standard handicapping policy in place prior to the pandemic which has been managed by the handicapping team since the introduction of the COVID-19 weight allowance in March 2020.
Aurie's Star Handicaps
The $160,000 Aurie's Star Handicap (1200m) at Flemington on Saturday, 8 August is the first Group handicap of the 2020-21 racing season and the only one programmed in August.
Following consultation with the Victorian Jockeys Association (VJA), it has been determined that the minimum weight for the feature Group 3 sprint will be 55kg with the minimum topweight of 61kg when weights are declared.
Nominations for the Aurie's Star close at 12 noon on Monday, 3 August with the weights to be released that afternoon.
Weights for Group handicaps in September 2020 and beyond will be considered at a later point based on the circumstances in Victoria and whether the COVID-19 weight allowance remains in place.