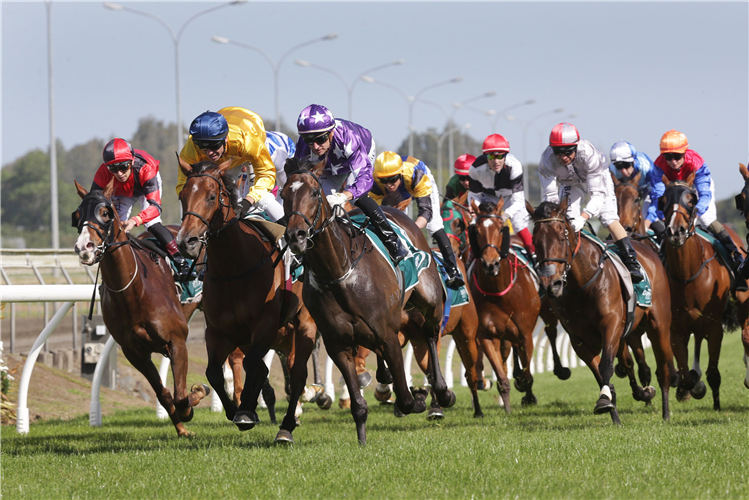 In the face of an unprecedented health and economic crisis, prizemoney in Victorian racing was reduced on 6 April 2020 to safeguard the industry in a time of great uncertainty.
Prizemoney was cut by 20% for metropolitan races and 10% for country races, with temporary reductions made to Super VOBIS and VOBIS Gold bonuses also.
The decision to restore minimum prizemoney levels and all VOBIS bonuses was made last month by the RV Board after considering the industry's financial health, its performance throughout the pandemic and the importance of prizemoney to jobs and investment in Victorian racing.
Commencing with tomorrow's race meetings at The Valley (metropolitan) and Donald (country), minimum prizemoney levels in Victoria will return to:
Saturday metropolitan 3YO and staying (2000m+) races - $135,000
Saturday metropolitan races - $125,000
Midweek metropolitan races - $50,000
Premium country races - $35,000
Maiden country races - $23,000
Standard country races - $22,000
Racing Victoria (RV) Chief Executive, Giles Thompson, said that the restoration of minimum prizemoney was important to maintain ongoing participation in Victorian racing.
"Whilst we remain in the grip of the pandemic and its impact will continue to be felt for some time, we recognise that prizemoney is the lifeblood of our industry and it is fundamental to ongoing investment and jobs in Victorian racing that we maximise it in a responsible manner.
"There are 110,000 people employed or participating in Victorian racing, many of them in regional communities. Restoring minimum prizemoney levels not only benefits everyone in our industry, there is a flow on of investment into many associated businesses also.
"Through the restoration of minimum prizemoney, we are pleased to repay the loyalty and commitment shown by our racehorse owners whose investment in Victorian racing has helped underpin jobs across the state during an incredibly challenging time for the nation's workforce.
"The full restoration of minimum prizemoney would not be possible without the punters who have strongly embraced Victorian racing throughout recent months, and we thank them for their continued engagement and trust they will enjoy the upcoming Spring Racing Carnival."
Whilst heralding the restoration of minimum prizemoney levels from tomorrow, Thompson said that RV will retain an open mind when assessing the ongoing impacts of the pandemic.
"Whilst we are in a position to responsibly return to pre-COVID levels tomorrow, we know that the circumstances in Victoria are unique and dynamic so we can't be blind to that.
"As we've done throughout, we'll continue to review the current and projected impacts of the pandemic and make decisions that are in the best interests of Victorian racing."