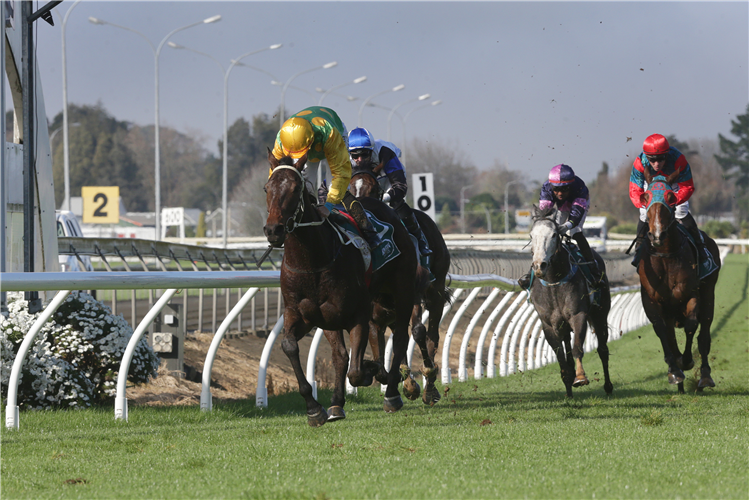 Racing Victoria (RV) wishes to advise of changes to the country racing calendar owing to the COVID-19 pandemic and updates to the biosecurity protocols in place in Victoria to allow for the safe continuation of racing.
The protocols, which are developed in accordance with all current Government directives, guidelines and advice, serve to protect the health of industry staff, participants and the wider community; maintain 25,000 full-time equivalent jobs; and ensure daily care and exercise can be afforded to all thoroughbred racehorses.
The protocols are continually reviewed based on risk analysis, industry compliance, participant feedback and the broader community landscape.
Jockey Restrictions
RV advises that Victorian jockeys will only be able to attend one meeting per day with immediate effect.
This constraint will remain in place until at least the scheduled end of the Victorian Government's Stage 4 restrictions on 13 September and will be reviewed again prior to the commencement of the night racing season in late September.
Changes to Country Meetings
Following consultation with Country Racing Victoria (CRV), three non-TAB country meetings have been cancelled in the first half of October due to the uncertainty of whether any crowds will be able to attend.
These include the Gunbower Cup meeting on 3 October, the Manangatang Cup meeting on 10 October and the Wodonga meeting on 17 October. All three meetings will not be rescheduled in the 2020-21 season.
It has also been determined that the two upcoming TAB meetings at Mildura on 4 and 21 September will be transferred to Donald and Ararat respectively. The updated programs for these meetings are outlined below.
The Mildura Racing Club have not hosted a race meeting since the introduction of biosecurity protocols in March in order to reduce the travel required by participants and officials.
Further decisions on other non-TAB meetings and picnic meetings scheduled across the second half of October and the first half of November will be made in mid-September.
Quotes attributable to RV Executive General Manager – Racing, Greg Carpenter
"With a large part of the success of non-TAB meetings built on community engagement, attendance and tourism which is not currently possible due to COVID-19, the difficult decision was made to cancel these upcoming country meetings in October.
"We appreciate that this decision is extremely disappointing for the Clubs affected and their communities and I would like to extend our sincere thanks for their cooperation and understanding in these challenging times.
"I would particularly like to make mention of the Mildura Racing Club for the sacrifices they have made for the industry during the COVID-19 pandemic and I look forward to when we are able to welcome participants back to this great country track.
"We are currently exploring opportunities for the participants and horses that compete at these grass roots meetings to potentially race at other meetings and we will provide further updates in due course."
The updated programs as a result of the Mildura transfers are as follows: