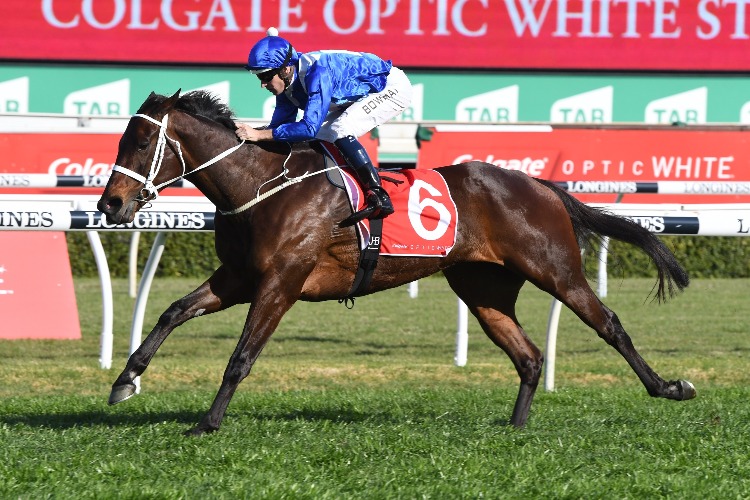 Winx won it three times on her way to Cox Plates. Could the 2020 George Main Stakes (1600m) at Randwick on Saturday do the same?
2020 George Main Stakes: Nominations
2020 GEORGE MAIN STAKES - RACE HISTORY AND BACKGROUND
The George Main Stakes is a Group 1 race run under Weight For Age conditions for open class horses at Randwick conducted by the Australian Turf Club.
The George Main Stakes is run over 1600m. It was first run in 1945 and was won by Modulation.
Most runnings of the George Main Stakes have been over 1600m.
The George Main Stakes has always been a Group 1.
The race was named after George Main who was Chairman of the AJC.
TJ Smith won the race an amazing 11 times.
Before Winx second win, the previous three George Main Stakes winners also won the Doncaster Mile in the previous Autumn.
Horses often use the race as the lead up to the Epsom Handicap. It used to be the week before but is now run a fortnight before.
12 of the previous 13 winners of the George Main Stakes were Group 1 winners prior to winning this.
The Tramway/George Main double (6 times) – Sincero most recent in 2011.
The Warwick (Winx) Stakes/George Main (13 times) – Winx most recent in 2018.
Cox Plate winners to contest the George Main Stakes in recent years are Might And Power, Sunline and Winx.
Besides Winx, the last horse to do the George Main/Cox Plate double was Kingston Town.
There have been only two double figure odds winners in 20 years – Road To Rock and Adam.
The 2007 race was not held due to the Equine Influenza break out.
The George Main Stakes was worth $500,000 in 2020.
Notable winners of the George Main Stakes include Avilius (2019), Winx (2016/2017/2018), Kermadec (2015), Sacred Falls (2014), Streama (2013), Shoot Out (2012), Sincero (2011), More Joyous (2010), Mentality (2008), Racing To Win (2006), Grand Armee (2004), Lonhro (2003), Defier (2002), Viscount (2001), Shogun Lodge (1999), Encounter (1997), Juggler (1996), Durbridge (1994), Coronation Day (1992), Shaftesbury Avenue (1990), Vo Rogue (1989), Campaign King (1987), Inspired (1984), Emancipation (1983), Kingston Town (1981/1982), Hartshill (1975), Baguette (1971), Wenona Girl (1963), Martello Towers (1961), San Domenico (1950) and Shannon (1946/1947).
The 2019 George Main Stakes was won by Avilius from Dreamforce and Happy Clapper.