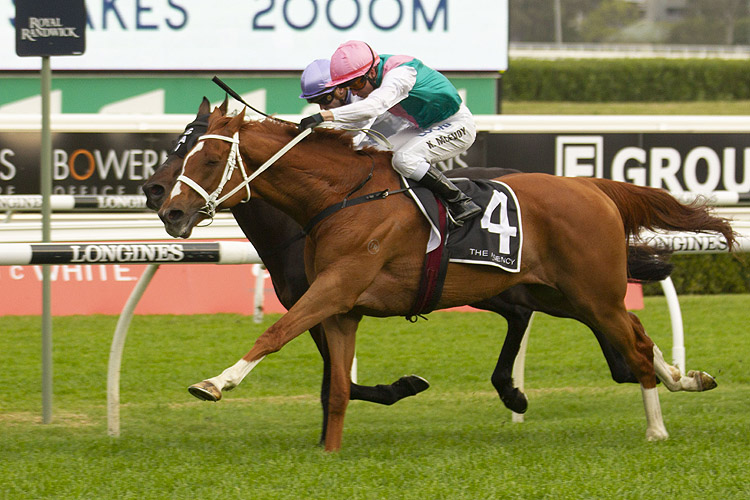 Finche last year was owned by some huge names. Could he do it again in the 2020 Kingston Town Stakes (2000m) at Randwick on Saturday?
2020 Kingston Town Stakes: Nominations
2020 KINGSTON TOWN STAKES - RACE HISTORY AND BACKGROUND
The Kingston Town Stakes is a Group 3 race run under Set Weights and Penalty conditions for open class horses at Randwick conducted by the Australian Turf Club.
The Kingston Town Stakes is run over 2000m. It was first run in 1948 and was won by Columnist.
The Kingston Town Stakes moves from its traditional home at Rosehill to Randwick in 2017.
The Kingston Town Stakes was at 2400m but came back to 2000m from 1992.
It was a Group 2 race until 1990 when it was downgraded to Group 3.
The race was previously known as the STC Cup and the legend Kingston Town won the race twice himself in 1980 and 1981.
Ready To Lift was the last mare to win the race in 2009.
Two recent winners McCreery and He's Your Man dropped back to feature mile G1s and performed so well. Chris Waller has a great record at doing that.
Waller trained the first four over the line in 2017 led by Libran and made it 5 of the last 6 runnings with the 2019 winner Finche.
In winning that race, Finche scored for three famous sets of owners including Khalid Abdullah (Frankel/Enable), Neil Werrett (Black Caviar) and Peter Tighe (Winx).
2018 winner Avilius would become a dual G1 winner the next Autumn winning the Ranvet and Tancred Stakes.
The 2007 race was not held due to the Equine Influenza break out.
The Kingston Town Stakes was worth $160,000 in 2020.
Notable winners of the Kingston Town Stakes include Finche (2019), Avilius (2018), McCreery (2016), He's Your Man (2014), Herculian Prince (2010), Dress Circle (2002), Vita Man (1999), Yobro (1996), Lord Revenir (1991), Kingston Town (1980/1981), Gold And Black (1976), Analie (1973), Tails (1969/1971) and Valerius (1959/1960).
The 2019 Kingston Town Stakes was won by Finche from Stampede and Carzoff.