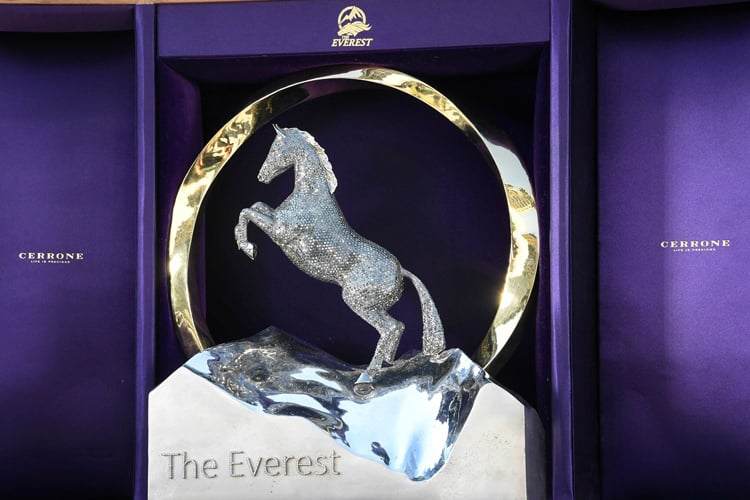 CAULFIELD October 17
RACE 3: (6) Endanger (EW)
RACE 4: (3) The Pres (Value)
RACE 5: (5) Silhouette (EW)
RACE 7: (6) Alfa Oro
RACE 9: (11) Master Of Wine (EW)
RACE 10 (1) Pretty Brazen (EW)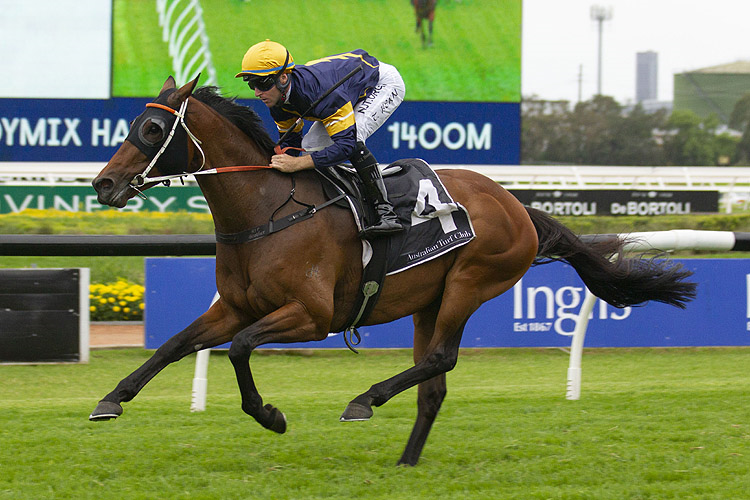 Race 1: 3-6-11-4
Race 2: 2-3-8-7
Race 3: 6-4-9-2
Race 4: 3-2-8-10
Race 5: 5-3-4-6
Race 6: 2-3-7-4
Race 7: 6-7-8-1
Race 8: 9-10-4-7
RACE 9: 11-13-7-18
RACE 10: 1-3-6-4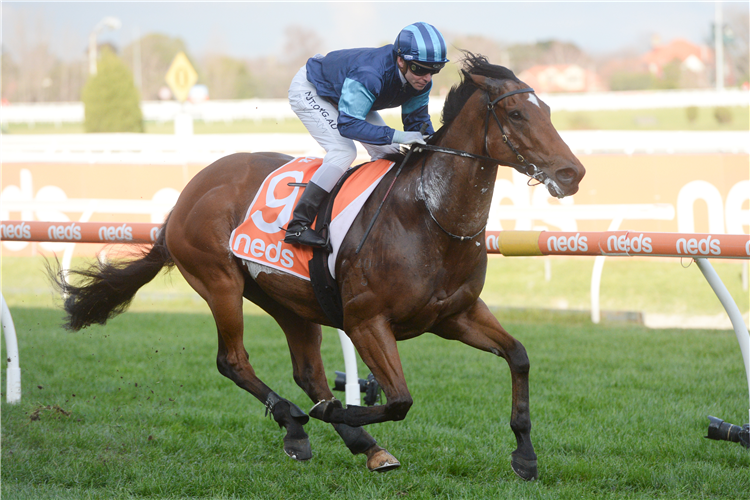 RANDWICK October 17
RACE 2: (8) Air Marshall (Value)
RACE 3: (9) Purple Sector (EW)
RACE 5: (3) Redouble (Value)
RACE 6: (1) Deprive
RACE 9: (10) She's Ideel (EW)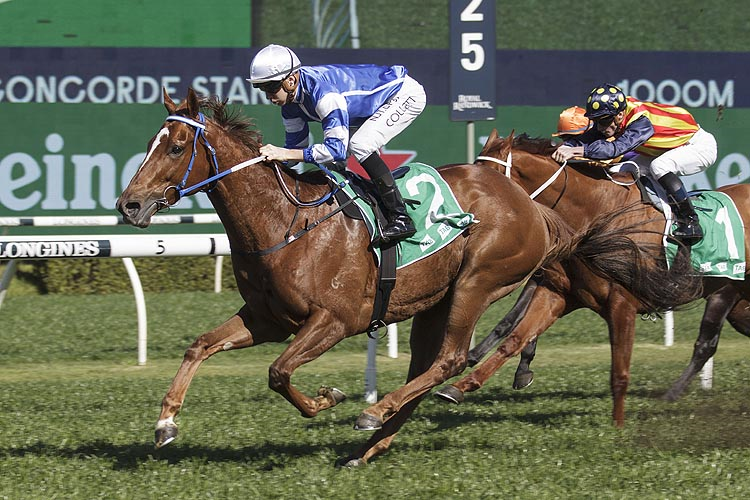 RACE 1: 10-11-6-8
RACE 2: 8-9-16-6
RACE 3: 9-11-1-10
RACE 4: 9-4-12-2
RACE 5: 3-11-14-4
RACE 6: 1-8-7-4
RACE 7: 7-3-11-5
RACE 8: 11-2-8-4
RACE 9: 10-7-2-3
RACE 10: 6-15-5-14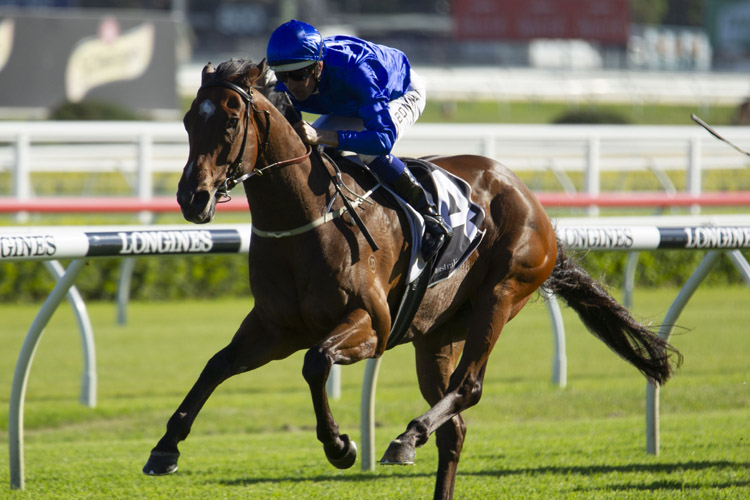 RANDWICK MULTI
RACE 3 (9) PURPLE SECTOR: Made an impression in his first start as a gelding when he finished best for a luckless second – promoted from third after a successful protest – over 1400m at Rosehill on September 26 where the leader Prime Candidate stole the race. Drops 6kg off that BM 88 effort and while he rises to open company he gave the impression that he is set for a successful summer campaign as firm surfaces have been the key to his better performances. Sure to be fitter and will be more at home over this extra trip on the big Randwick track.
RACE 6 (1) DEPRIVE: No better course specialist – six wins from his 10 Randwick starts – is racing at this meeting. Survived a protest to win this race last year and is set to repeat after resuming with an eye catching third in the Premiere Stakes over this distance two weeks ago behind Libertini and Classique Legend, driving past Nature Strip in the last 50 metres to edge him out of the minor money with Standout three lengths in arrears. It's gilt edged form that underlines how well placed he is to go back to back as he is the only WFA winner in this field. Plenty of early speed sets it up for him to unleash his trademark sprint from the rear.
RACE 9 (10) SHE'S IDEEL: Progressive Dundeel mare is on a quick back up from her last stride BM 78 win over 2000m at this course last Saturday that kept her unbeaten record from three starts at Randwick intact. There was plenty of merit in her performance as she carried 58kg and was bumped and pushed widest from the 500m before surging through the line for her fifth win from only 12 starts. She won over 2400m at this course at her first attempt last season and the jump to 2600m should not be a concern as her record shows she gets stronger the deeper she gets into her preparations. With the handy weight drop to 53.5kg she is the one in this field with the most scope for improvement.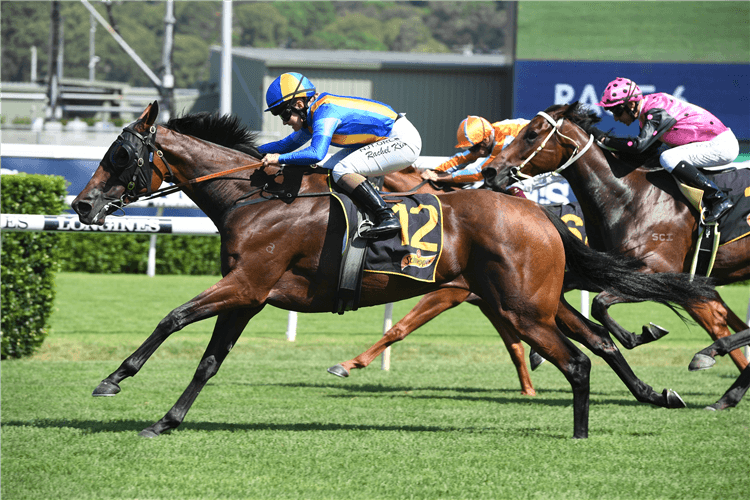 TRIAL WATCH REPORT
Noted Trial Runners – October 16-19
BATHURST FRIDAY: Daksha (R1)
RANDWICK SATURDAY: Captivant (R1); Testimonial (R1); She's All Class (R1); Lan Kwai Fong (R1); Tumultuous (R3); Military Zone (R6); Trumbull (R6); Irithea (R6); Bivouac (R7); Eduardo (R7); Gytrash (R7);
NEWCASTLE SATURDAY: Shaddy (R1); Flying Scotsman (R2); Triple Ace (R2)
NOWRA SUNDAY: Missile Heat (R3); Wikid Ted (R5); Daksha
MUSWELLBROOK MONDAY: Triple Ace (R1); Rar Rar (R1); Free Dawn (R1)
RECENT TRIAL WATCH WINNERS: Ellsberg; Blazing Miss; Flit; Oxford Tycoon; Falcon; Never Second; Sir Rocket; Intrepidacious; Villami; Majestic Shot; Remorseless; Written Beauty; Libertini; Ocean Emperor; Nyami.
TRIAL POINTERS
WARWICK FARM October 9: Two open heats over 801m featured the Everest contenders EDUARDO and BIVOUAC – and they didn't disappoint! EDUARDO showed he is at the top of his game with a dashing win in his 801m heat. He jumped to the lead and was two lengths clear at the 400m under a tight hold from Rachel King and from there cruised away to score by a hollow 6.5 lengths in the fastest time of the morning (46.24). He did it very easily but still ran his last 600m in 32.63 – excellent work! BIVOUAC sat off the leader before taking control turning for home. From there Boss allowed the big strider to find the line at his own speed without any pressure. His time was more than satisfactory (47.63; 33.26) as he gave the impression James Cummings has timed his Everest prep to a nicety.
NEWCASTLE October 2: TRUMBULL rose to a Listed win during the winter and is certain to win a good race over the summer if this 1000m trial win is any guide. Ridden with no urgency he settled last in his heat (60.37; 33.76) before slicing through the field in the last 300m to surge away for a soft win under no pressure. Handled the winter tracks OK but I am sure he is best on top of the ground.
HAWKESBURY September 29: Godolphin performers to note were the unraced 1000m maiden heat winner COLOURS (60.69; 34.56) and the Lonhro filly TESTIMONIAL winning the quickest of the 2YO heats over 760m (46.62; 34.02).
ROSEHILL September 28: GYTRASH, a decisive winner over Nature Strip in his Sydney debut in the Concorde Stakes, showed he was progressing strongly with an easy win in the fastest of the three heats over 1030m (61.40; 34.23). Jason Collett allowed him to control the heat and he did all that was required to score untouched by 1.8 lengths. There were two heats for the juveniles over 900m with the I Am Invincible filly SHE'S ALL CLASS hinting that she could live up to her name with a fast all the way win in her heat (53.88; 34.61) with her 1.3 length margin flattering the chasers. It was chalk and cheese as the colts heat winner MONTANA FLASH recorded a very slow 56.61 (35.39).
BLACKBOOK REPORT
Eligible Blackbook Runners - October 17
CAULFIELD: The Pres (R4); Avilius (R9); Pretty Brazen (R10)
RANDWICK: Lady Demi (R2); Looks Like Elvis (R3); Zero To Hundred (R4); Redouble (R5); Intuition (R5); Bivouac (R7); Star Of The Seas (R8); Brimham Rocks (R9)
DOOMBEN: Dream Master (R9)
RECENT BLACKBOOK WINNERS: Yonkers; Nonconformist; Mr Quickie; Arcadia Queen; She's Ideel; Criaderas; Montefilia; Ole Kirk; Entente; Rich Hips; Russian Camelot; Ballistic Lover; Orderofthegarter; Probabeel; Rock; Crystal Chief.
Blackbookers – Selected October 10
(Follow for next 3 starts)
PLAQUETTE: Ran home in fast time to just miss. Quality mare.
SUPERIUM: Luckless return. Best on top of the ground.
NIMALEE: Gave plenty after a tough run. Underrated mare.
ANAMOE: Luckless debut. Youngster with a future.
PHAISTOS: Met a good one first-up. Sure to benefit.
PERSONAL: Should be suited over more ground.