FLEMINGTON

Race 2 G.H.Mumm Wakeful Stakes-Group 2 (3yoF SWP) (2000m)
Pensato (AUS) - 3yo Filly by Lonhro (AUS) out of Miss Right Note (IRE)
Jockey – William Pike, 55kgs, Barrier: 5
"Her effort was only faint in the Ethereal at Caulfield last start with over three weeks off."
"The filly can be an improver back to her home track at Flemington where she won the 1,800m Oaks Trial so strongly."

Silhouette (AUS) - 3yo Filly by Teofilo (IRE) out of Cameo (AUS)
Jockey – John Allen, 55kgs, Barrier: 3
"The form of this filly is not that black and white. The run in the Edward Manifold two runs ago was promising."
"There is little between her and stablemate Pensato in this three year old fillies race, and the Melbourne-based challenger for the VRC Oaks feels as though it is up for grabs this weekend."

Race 3 TAB Stakes-Group 2 (Linlithgow Hcp) (1200m)
Coruscate (AUS) - 6yo Gelding by Exceed And Excel (AUS) out of Dazzler (AUS)
Jockey – Damien Oliver, 60kgs, Barrier: 3
"Back-to-back wins will see Coruscate leave the gates a confident horse."
"The weight poses an herculean task against testing opposition."
"There is some Schillaci form among the nominations which could be the testing material."
Race 5 TAB Empire Rose Stakes-Group 1 (F&M WFA) (1600m)
Asiago (AUS) - 4yo Mare by Medaglia d'Oro (USA) out of Disputes (AUS)
Jockey – Mark Zahra, 56.5kgs, Barrier: 2
"Asiago's first two runs this prep were very solid, including a stylish Listed victory at Wyong."
"She was always off the track last start. In fact, the runs she has had in her past couple of starts should be put through the shredder."
"As a three-time stakes winner, we feel she has enough quality to be given her chance in an open contest."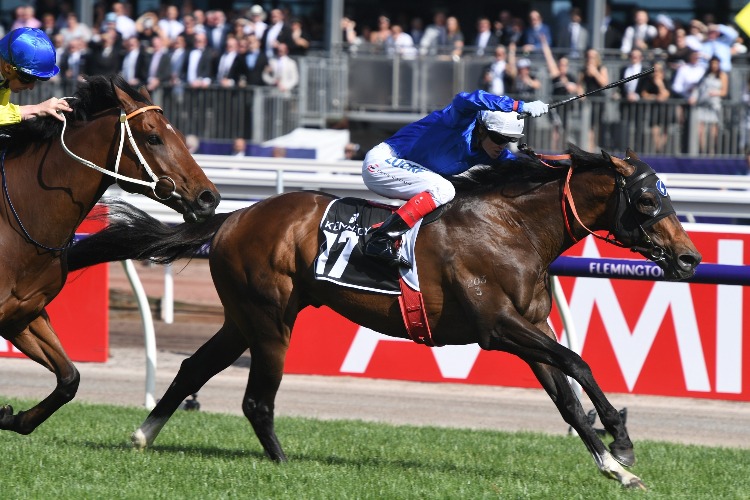 Race 8 Kennedy Cantala-Group 1 (Qlty) (1600m)
Best Of Days (GB) - 7yo Gelding by Azamour (IRE) out of Baisse (GB)
Jockey – Ben Melham, 54.5kgs, Barrier: 13
"When he sprinted through the field to win this race two years ago, Best of Days demonstrated his affinity with the Flemington track."
"His first up run here showed he was getting into good form."
"Forgive him for failing last time when the rain came at Caulfield. He was well found by the market for good reason. Don't be surprised to see him parade like the winner."

Cascadian (GB) - 6yo Gelding by New Approach (IRE) out of Falls of Lora (IRE)
Jockey – Damien Oliver, 54.5kgs, Barrier: 18
"This preparation we have been disappointed FOR the horse, not IN the horse."
"We are now focussing his energies on reproducing that exciting effort in this race 12 months ago."
"Like Best of Days, he is going to enjoy getting to this flat Flemington mile. They'll give it a shake."

Race 9 Furphy Sprint-Group 3 (4yo+ Mares SWP) (1100m)
Exhilarates (AUS) - 4yo Mare by Snitzel (AUS) out of Samaready (AUS)
Jockey – Damien Oliver, 57kgs, Barrier: 5
"Exhilarates was just over-travelling from her wide alley first up over 1200m. This will suit her better and a good effort here will form part of a light spring before tackling bigger assignments over the summer."
ROSEHILL GARDENS

Race 7 Yes Yes Yes Stakes (3yo+ SWP) (1300m)
Deprive (AUS) - 6yo Gelding by Denman (AUS) out of Defrock (AUS)
Jockey – Ms Rachel King, 56.5kgs, Barrier: 2
"We were so impressed with Deprive when he placed amongst Everest contenders first-up in the Premiere."
"Whilst the same Deprive did not turn up in the Sydney Stakes, he is now eligible for a lucrative bonus and is beautifully in at set weights and penalties. He seems fitter again for this and the pressure is on for him to find a few lengths."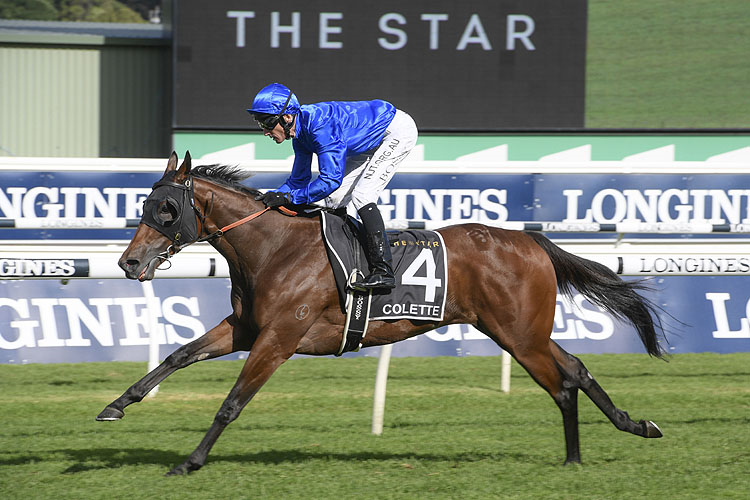 Race 8 Iron Jack Golden Eagle (4yos SW) (1500m)
Colette (AUS) - 4yo Mare by Hallowed Crown (AUS) out of Libretto (IRE)
Jockey – Koby Jennings, 55.5kgs, Barrier: 6
"Her run in the Epsom a month ago was a beauty and she's improved since."
"She will meet this high-class field on a heavy track, which will see her find lengths in her form."
"Although this preparation has been about keeping the speed in her legs for the autumn, a big performance in this event will see her rewrite her history that she was only a one-dimensional stayer."

Criaderas (AUS) - 4yo Gelding by Lonhro (AUS) out of Youthful Presence (AUS)
Jockey – Keagan Latham, 57.5kgs, Barrier: 10
"Criaderas is not well-suited under the set weights conditions of this high-pressure race, but his presence in it will make for interesting viewing. Let everyone else talk about the X-factor."
"Racing on a heavy track on a seven-day back-up could be absolute gold."
"He got too far out of his ground last start but ran the fastest last 600m of the day, which was not for the first time, and that effort might just be the run that wins him this Golden Eagle."

Flit (AUS) - 4yo Mare by Medaglia d'Oro (USA) out of Glissade (AUS)
Jockey – Ms Rachel King, 55.5kgs, Barrier: 17
"Flit finally got the chance to show just how much she is flying. Winning the Silver Eagle was just what we needed to see after her results this preparation had been so mixed."
"She now comes into this race at the absolute peak of her powers. We've never had her better."
"It doesn't take a lot of digging to find her superior heavy track form, but that is evident right throughout this field."