Race Result:
1st: Kemalpasa (R & C Jolly/Craig Williams) - $3.60F
2nd: Order Of Command (Danny O'Brien/Damian Lane) - $6.50
3rd: Neighbourhood (E Jusufovic/Michael Dee) - $14
Winning Time: 1:16.71 Last 600m: N/A
Margins: 1L x ¾L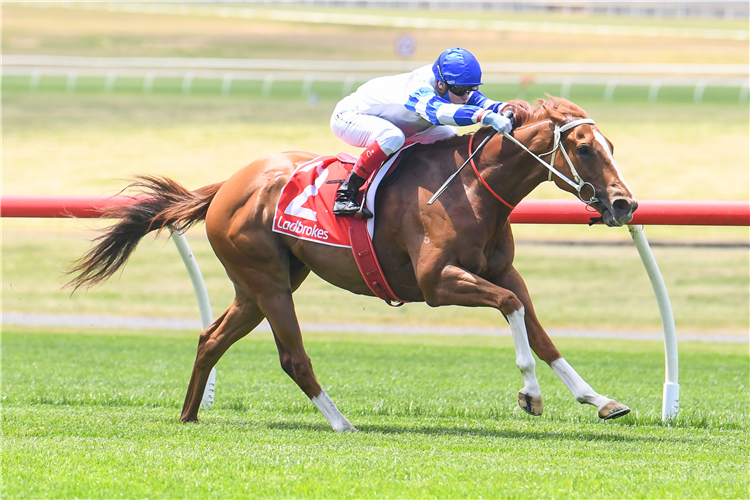 That's back-to-back wins for Kemalpasa as the 5YO cruises home for a top win.@CWilliamsJockey @RJollyRacing pic.twitter.com/iqao0HZpxQ

— Racing.com (@Racing) November 14, 2020
Winning Trainer: Richard & Chantelle Jolly (Richard speaking from Adelaide)
"I was a little bit worried watching the first two races that the leaders got ran over and the winners came down the middle of the track. I thought 'oh don't know whether we want to be leading today', but he got it pretty easy and at the 200 (metre mark), once he gave a kick he doesn't like things getting past him.
"He's got that determination and, thankfully, we've got him back flying at the moment.
As a trackworker: "It's actually hard to work him with another horse because he wants to do too much. If you try and sti him behind he wants to get in front of it and if he's in front of it, nothing else can go with him because he's too good for them. He's just a lovely competitive racehorse.
"I'd just like to thank Nev Morgan for his support and we hope that one day this horse might crack it for a Group 1 win if we can get him in the right race."
Winning Jockey: Craig Williams
"I'd like to thank my team for a really good start to the season and a good Spring Carnival. I've got to comment and congratulate Kemalpasa, Richard and Chantelle Jolly and all the staff they have around them.
"Shane rides him in work when he's here and makes my job a lot easier. It's a big thrill winning for the Morgan family.
On the run: "I had a good talk to Richard last night and we had a couple of different options. Most importantly, our plan was just to trust the horse because he's in great form and, I guess, it was a competitive race because it was weight-for-age and I know they're not easy but we were very confident that he would back up from what he did in the Linlithgow.
"He's had a great run but due to COVID, like everyone else, I would have thought the race in Perth would have been sensational for him but due to COVID he was unable to make the plane. It's good luck for me and my team and we got a win on Zipping Classic Day."