Imagine trying to logically and succinctly explain that you play your sport for five long days and for nearly 8 hours duration on every one of them and at the end there was no result.
---
AUSTRALIA V INDIA
Fourth Test
15 - 19 January 2021 @ the Gabba
Defence is a topic going out of fashion in cricket. The art of the leave is a myth recoiling at the same speed as the reverse sweep is ascending.
There is no excitement, no crowd enthusiasm and certainly no million dollar IPL nor bat contracts flowing to a player who lets one go on off stump or offers the full face of the bat.
And yet India provided all that and more to save the SCG Test and that stoic resistance was as valuable as hitting one into the next suburb.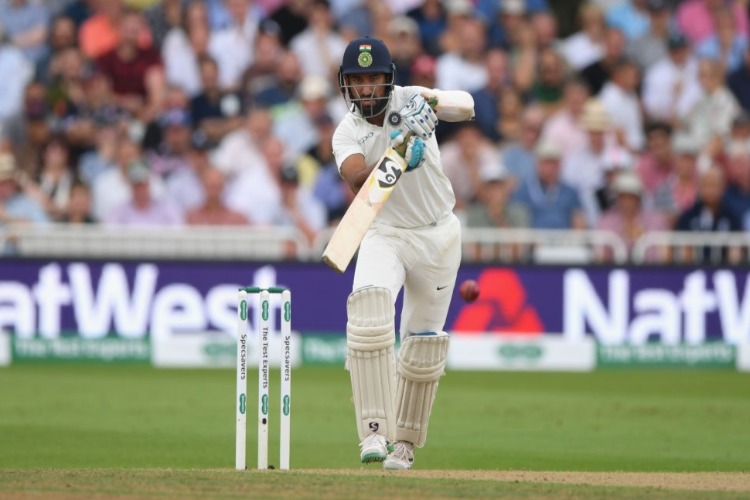 That test was a tinderbox from before it began with all the coronavirus wheeling and dealing and then just to add to the drama, the injury impacts were the exclamation point.
Substitution questioning and the sad issue of a racial controversy all combined to make the last day one which had the capacity to ignite.
It wouldn't be the first time a Sydney Test involving these nations had sparked. Best to leave the litigation of past and present dangers to the authorities.
But the outcome of that was to conceivably steel and motivate India toward their resolution over the last 130 odd overs of the match.
You could guess Pujara would set up the wall. Impenetrable is the only way to describe him. In the first dig he made 50 off 176 balls and then he fairly raced to 77 off 205 in the second. He must be after that IPL deal now!
However the fact he found receptive partners in the attack of Rishabh Pant, it provided a base for the complete defiance from a hamstrung Vihari and the combative Ashwin.
Ravi Ashwin has history with a few sectors around the cricketing world over many years. Just go googling and view examples down whatever rabbit hole that Youtube provides you.
Yet right now he has the entire Indian section of that cricketing world lauding his ability to hold up his end through the last session. That comes on top of elevating his record with the ball in a country where off-spinning, especially those from touring teams, have struggled mightily.
The irony was when Pant was caught, India were on the verge of not just saving but winning the Test. Another hour of him and they weren't on the back foot, facing bouncer barrages. They were pressing for an historic performance.
As it was, from his demise at 4-250, they scored 84 more runs in nearly 52 overs. That is like slamming the brakes on a Formula One car. You'd want to have a Daniel Ricciardo skill set for that to succeed and yet it did.
Even Rishabh Pant's entry into the day provided its own cause for contention. Having clearly been injured while batting – of that there was no dispute, he was replaced at keeper by the superior Wriddhiman Saha who did a fine job in the Aussie's second innings. Even that is but a newish cricketing law.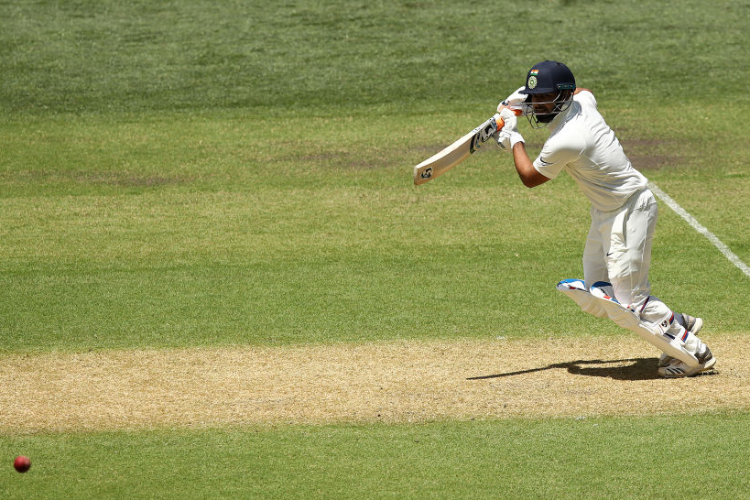 But fascinatingly he came in to bat from the tenth ball of the last day and proceeded to flay the much vaunted attack to all parts. As we said, any more time from him wielding the willow and memories of Ben Stokes at Leeds would have seen Messrs Paine, Lyon et al charging for the headache tablets.
He certainly did not look impeded. Funny what more than 24 hours with feet up in the Sydney sun can do while everyone else is sweating it out.
With that all said and done, there must be a strong introspection as well as external examination of the home team but also their ways.
Australia is a front runner. They love to assert that dominance. Many a time, teams have wilted under the pressure of performance and the power of the scoreboard. It can't be fun playing from behind in a match all the time overseas.
The issue is when the locals are chasing a game or worse believing that they were going to be the rightful winners and that it would therefore be a mere formality.
That generates on-field issues – both lacking in execution and holding the temperature down. Things had seemingly mellowed under Tim Paine, with Newlands more a bad memory.
But even he admitted things went wrong in Sydney and that he said the pressure got to him. At least he owned that rather than using it as some mechanism to seemingly attempt to inspire the team for the crucial last test. That 'us against them' mentality is an oft used tactic.
Paine has enough credits in the bank over the last three years to be given this failing. But you'd imagine others will look upon it with caution and not be so forgiving.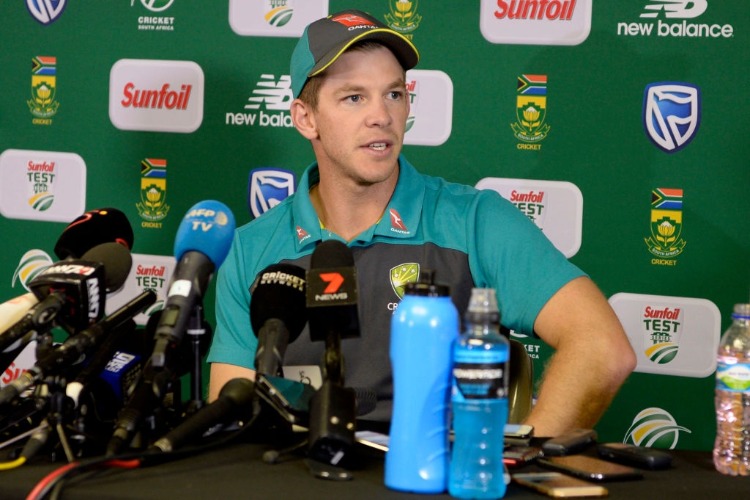 On that last day when things did not go right, the team had some faltering as well. Unless the pitch has sideways movement for the quicks, turn and bounce for the spinners or appreciable sway through the air, there are avenues for change.
Mitchell Starc has some big days but he is one who desperately needs the ball to swing. When it doesn't there are plenty of four ball opportunities. Line and length is not his forte.
And given Brisbane will be his 100th, it might be a bad time to raise it but Nathan Lyon doesn't habitually spin the team to victory. With a fast attack that does it anyway, that hasn't been a pressing matter – the ultimate team man. And consider offies aren't always likely to do that.
Nonetheless when the surface itself is at its most vulnerable, following usually four days of sun and player movement across it, Lyon still only averages 30 per wicket in the fourth innings of a Test.
Consider some others of the last generation with Warne averaging 23, Murali 21, Herath 18, Swann 27. Some of those also had strong pace attacks.
There will come a time soon when his selection isn't the certainty it once was.
"A horse, a horse! My kingdom for a horse!" was the line from Shakespeare's Richard III. Well in circumstances like that which were on display on Monday, you can just as easily make your last wish for someone who can rip a decent legbreak with regularity too.
Having Labuschagne available is all well and good but Mitchell Swepson was having a fine start to the summer before he became an official drinks waiter in the cricketing bubble. Those fringe players are missing plenty of practice and a lack of ability to press claims. It's really a lost season for them.
Watch for him potentially to even play in South Africa if that does go ahead. You could have Green as third seamer with 2 spinners or Green fourth seamer with Swepson. It isn't the worst idea.
Brisbane poses challenges for both teams. Australia has to once again bounce back from a disappointment but the series victory is still on the line.
India has the formidable line of history staring at them in that no Australian team has lost at the Gabba since 1988. That was with the small measure of Marshall, Patterson, Ambrose and Walsh rolling the arm over. Curtly couldn't even snag the choice of ends.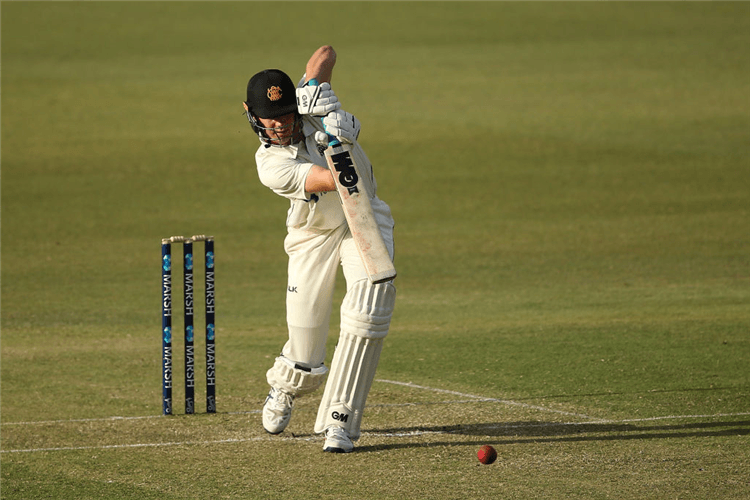 With India almost at breaking point with regard their injuries it is hard to see them recovering enough to win again but how would anyone know confidently in this series. They could proclaim, bar for 36 in Adelaide, they have been the better team?
No Ishant from the start, Shami and Umesh have gone home injured and now the elite Bumrah is in doubt. Any net bowler is a chance for the call up.
You'd say Australia wins but that is fraught with its own danger. As for a bet we've been one test out with the predictions.
Rahane was the play in Adelaide – he made the runs in Melbourne.
Smith was the play in Melbourne – he made the runs in Sydney.
Green was the first innings play in Sydney – he got the runs in the second.
It's been like backing one in the Caulfield Cup only for them to win the Melbourne Cup and you missed the boat.
We'll stay on Green again for what it's worth. The bouncier Gabba track should suit his taller style as more back foot play is needed. Added to that is the confidence he has generated from the late pulverising and the near century. Play well young man.
Suggested Fourth Test Bets: Cameron Green – 50+ in First Innings @ $3.60