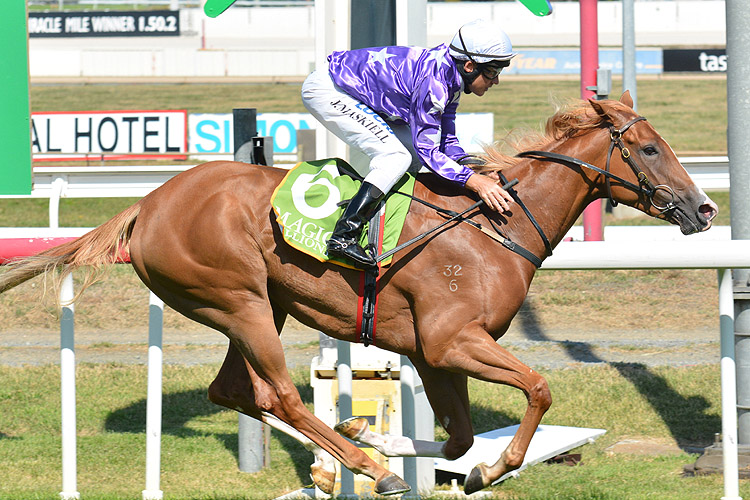 In Brief
Deroche makes brilliant return to racing in Launceston.
Track record ads more credence to win.
Bow Mistress-Vamos Group 3 double the target for Deroche.

Not only did the Leanne Gaffney-trained mare win with authority, but she also obliterated Mystic Journey's track record in the process.
Mystic Journey set the record of 1m.03.520s when she won the same race as a three-year-old in 2018, but Deroche stopped the clock at 1.03.030s to carve almost a half-second off the previous best.
Deroche (Needs Further-Buzzing Along) had not started since finishing third in a race in Hobart on Melbourne Cup day last year, in which she started a short price favourite but was subsequently diagnosed with a virus that forced her to be spelled.
The mare went to this latest assignment without a trial and just a gallop with a stablemate between races in Devonport recently.
"We opted not to give her a trial as I felt the track gallop earlier this month would be sufficient," Gaffney said.
"The mare has really developed physically this time in, and I have no doubt she will be greatly improved by this run.
"We will now push on to the Bow Mistress (Group 3 fillies and mares) on Hobart Cup day and then to the Vamos Stakes (Group 3) that she won last year."
Deroche finished second in last year's Bow Mistress that most pundits believe she should have won and while there is no indication of what might be coming from interstate for that race, whatever makes the trip will want to be better than second tier standard.