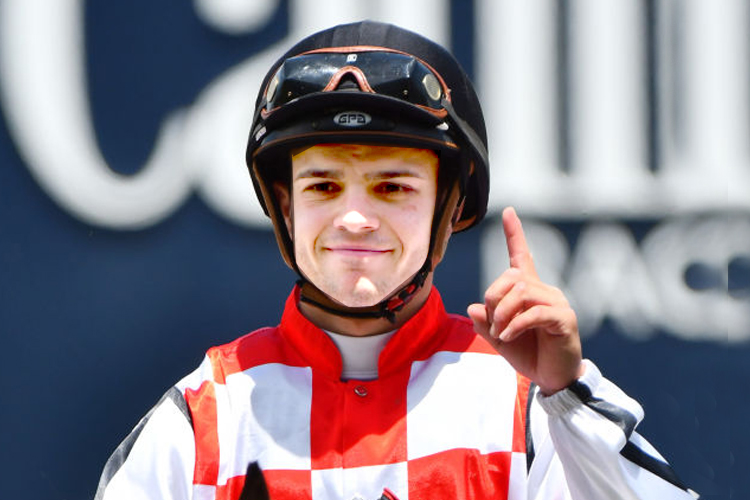 Earlier today, Queensland Police confirmed the Gold Coast-based jockey had been recovered after swimming at Surfers Paradise on Wednesday night.
Having relocated to Queensland in recent times, Chris Caserta was a winner of more than 150 races across the nation, establishing himself as a well-liked and highly regarded lightweight jockey.
"First and foremost, our sincerest condolences are extended to the Caserta family and our thoughts are with them at this tragic time," Racing Queensland CEO Brendan Parnell said.
"The loss of any life is very sad, and at just 26 and with a bright future ahead of him, his loss will be strongly felt by the entire racing community, particularly the Gold Coast fraternity.
"In lieu of the circumstances, Racing Queensland will provide support services for industry participants who are grieving Chris' loss. It's important that we rally together and for our participants to be supported.
"We were all hoping that Chris would be found safe and well, but our worst fears have been confirmed, and as an industry, we will grieve his loss."
Over the weekend, the Queensland Jockeys' Association has arranged for black armbands to be worn in honour of Caserta in selected races across the state.
This includes race five at today's Ipswich Turf Club meeting, with Gem of the Lochs, which was Caserta's last ever winner, among the starters.
As part of RQ's Mental Health Support Program, industry participants can access confidential counselling and support services on a 24/7 basis via Benestar on 1300 360 364.
RQ will continue to work with the Gold Coast Turf Club to provide onsite support for local participants who may be seeking immediate assistance via a support counsellor.