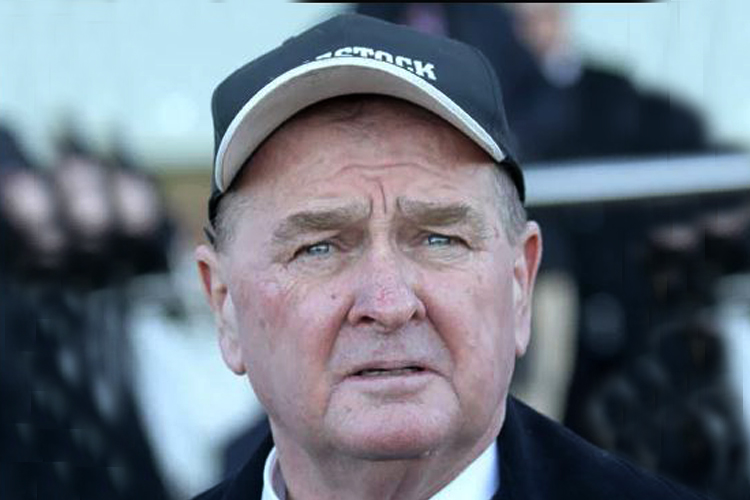 Now, in his secondary role as Glennie Equestrian president, he has two purposes to find quality thoroughbreds – win races and also horses that can become apart of the growing Off-The-Track program.
The Glennie Interschool competition at the Toowoomba Showgrounds last month was a perfect example of this, with as many as 45 OTT horses - former race horses who have retired to a second lease on life - taking part in the event.
The 2020 2YO Jewel-winning trainer first got involved in equestrian through his daughter Mia, who attends The Glennie School in Toowoomba, and has gradually increased her involvement in the sport over the years.
"These horses may not be very fast at the racing caper at times but they can still be very good horses for these disciplines," Michael Nolan said.
"They do not have to wins under their belt, they have to listen to the riders, and it can take a while for the horses to get them to do that.
"Lots of former racehorses are works in progress and can take 12 months to get their head around what they need to do.
"We have some beautiful shaped animals and their appearances is well served for dressage."
Mia Nolan rides a horse named Undees, with her father never involved in equestrian before she took a keen interest a few years ago.
Michael says he has enjoyed the experience as president of the club, learning about a new part of the industry and potentially finding new OTT horses from his other role as a thoroughbred trainer around the Sunshine State.
The Toowoomba Turf Club also supports events of this kind, according to chairman Kent Woodford.
"We're very proud to be involved in this space, the work that they do to rehome off-the-track thoroughbreds is great," Woodford told the Toowoomba Chronicle.
"A quarter of horses involved were off-the-track thoroughbreds.
"The racing industry and Turf Club as a whole realises the importance of making sure all our ex-racehorses are rehomed to great homes.
"For clubs like Glennie equestrian to provide this is a great service to the industry.
"We're very proud to be behind it and will continue to support it."
The Glennie interschool competition at the Toowoomba Showgrounds last month kick-started the equestrian season with Bella Wozniak taking out top honours.
Wozniak, who attends Pimpama State Secondary College, rode a 17-year-old chestnut gelding who raced by the name Charged.
Wozniak won the 1.10m Secondary State Qualifier AM5 and AM2.
"Last month's event kicks off the interschool events for the year and we held it at the showgrounds with 157 horses competing," Nolan said.
"We had 45 OTTs, being off the track thoroughbreds, which is a great number for us, and it is starting to gain momentum.
"With the horse welfare programs operating as they are, we are starting to introduce the thoroughbreds to the equestrian side of things.
"A lot of the thoroughbreds are quite intelligent horses, being well bred and they are suited to jumping, dressage and cross country."
Racing Queensland, Magic Millions, Highgrove Stud, Toowoomba Turf Club and Sears Racing, among others, helped sponsor the recent event, which more than 100 students took part in.