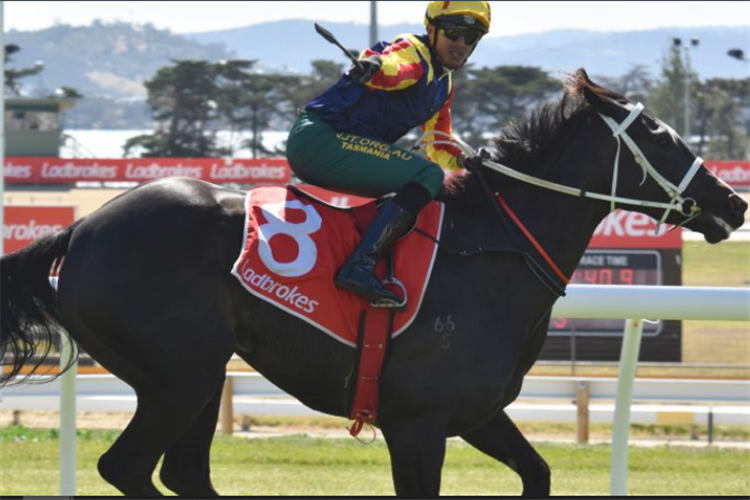 In Brief
Hobart leg of National Apprentice Race Series on Sunday.
Ianish Luximon to represent Tasmania.
Luck of the draw important for apprentices

The annual event includes riders from South Australia, Queensland, Victoria, Northern Territory and Tasmania in 2021 and the competitive juices are sure to be flowing following the opening heat at Murray Bridge in South Australia on 5 May.
"There's always a bit of banter and a bit of fun but there's no doubt they all want to win," said Tasmanian Apprentice Jockey Coach Stephen Maskiell.
The Ranvet National Apprentice Race Series Mdn/cl1 over 1600m (race 5) is the dedicated race for points on Sunday's nine-race program and the home state has some ground to make-up, currently sitting at the bottom of the leaderboard.
NARS leaderboard after heat one:
Victoria 7 points
South Australia 5 points
Queensland 3 points
Northern Territory 2 points
Tasmania 1 point
The apprentices are randomly drawn across the field for each NARS heat, making the luck of the draw critical, something that Maskiell said didn't go Tasmania's way at Murray Bridge.
"I thought Peter (Lui) rode really well in South Australia, but we had the lowest rated horse in the field, and she didn't finish the race off," said Maskiell referring to Night of Thunder which started a $13 chance.
Ianish Luximon represents Tasmania on Sunday, and he will have fond memories of the series having scored maximum points for his adopted state at the corresponding meeting in 2020 aboard the Scott Brunton-trained Queens Needs.
While several of the apprentice riders will be having their first look at the Ladbrokes Park Elwick circuit on Sunday, one jockey who isn't in that position is Tasmania's leading apprentice from 2019/20, Scarlet So, who returns to represent South Australia having left the Apple Isle during the COVID-19 enforced shutdown last year.
So will ride Sunset Gun for Scott Brunton who appears to be one of the leading chances along with last start winner Tavisplash, trained by Glenn Stevenson.
The young riders may only be starting out their careers, but Stephen Maskiell says the series is something that all involved will look back on with fond memories.
"The experience and the ability to network with the other jockeys is what it's about really and they get to ride at places that a lot of them have never been before," Maskiell said.
Following Sunday's leg of the NARS, the final two heats will be held at Doomben in Queensland on 26 May and Sandown in Victoria on 16 June.