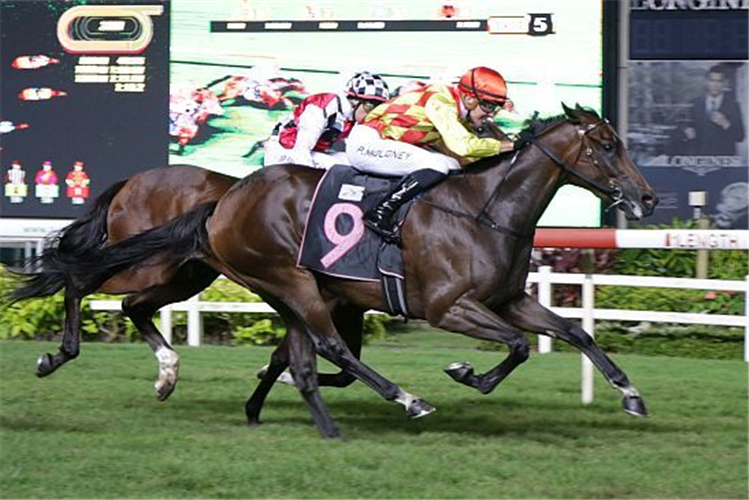 No doubt, the third-season trainer had a good hunch he could be in for a prolific day going with the quality team he fielded last Saturday, but things still had to go his way, and Don De La Vega, Boomba and Relentless made no mistake.
Cliff Brown's former assistant-trainer won't have his A Team this week, but from his seven runners, his highest-rated horse Gold Star (73 points) stands the best chance of keeping up that head of steam in the $70,000 Class 3 race over 1400m.
A four-time winner over turf (1200m once and 1400m, three times) when prepared by Brown, the Redente five-year-old has yet to oblige for Fitzsimmons, but in four starts, his second and third at his last two runs in similar distance and company as Saturday's assignment bode very well.
Though Fitzsimmons could not fault Gold Star's form, he held plenty of respect for the opposition made up of the likes of Savvy Command, Heartening Flyer and Quarter Back.
"It's a hot field. There aren't many Class 3 races over 1400m, and it's not surprising to see many of them show up in this race," said Fitzsimmons who has again booked Marc Lerner on Gold Star.
"But my horse is so consistent. He always runs well and is as tough and honest as they come, he's after all the highest rated horse I got from Cliff."
A noted backmarker who won all his races when held back, Gold Star will most likely stick to that pattern again, even if Fitzsimmons would not want too much ground to make up – like at his last start when he flew from the ruck to run a 2 ¼-length third to Savvy Command.
"He was too far back at his last start, he got shuffled back, but he ran really well. He finished off good," he said.
"At his previous run, Marc rode him perfectly but he just got beaten by Tiger Roar. From barrier six this time, I hope he will be closer and can hold his position.
"Last start, he drifted back, but it's important that he holds his spot on Saturday, especially on the D course.
"Hopefully, he can finish off and we can then look at similar races for him next. The 1400m seems to be his perfect distance.
"It's a shame they got rid of the EW Barker Trophy because that would have been a good race for him."
The Group 2 EW Barker Trophy (1400m) is a handicap race where older horses with a lower rating get a decent shot at cracking it for a win at the elite level. It is not staged this year, being one of a few Group races that were discontinued in the wake of a feature race line-up overhaul made necessary by the havoc wreaked by COVID-19 in racing and practically any business under the sun.
Conversely, Fitzsimmons is enjoying his best year in that second pandemic-affected season. From last and second-last at his first two seasons, he currently sits in sixth place following a leap from 11th place before his big haul.
"The horses are running well, I can't complain," he said.
"We got our first treble last week. Let's hope we can keep the ball rolling."