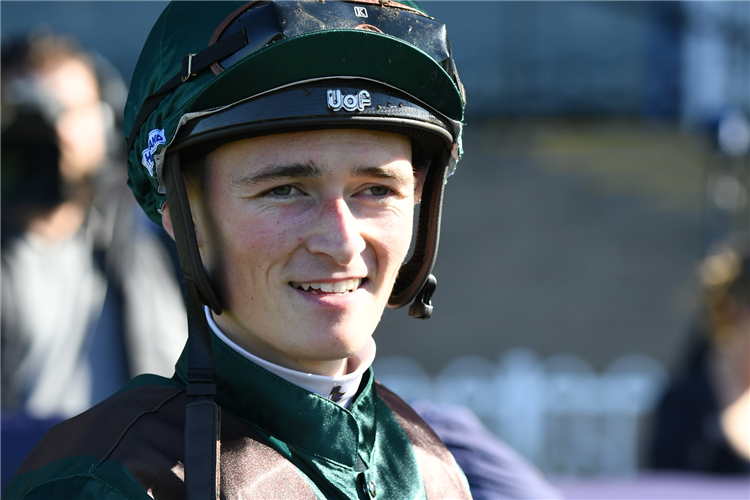 Despite having the back-end of his season curtailed by injury, Tom Sherry has closed out a successful year with a deserved victory aboard Sixgun for his master Mark Newnham.
Sherry has had the Sydney apprentices' premiership wrapped up for some time but he hasn't been able to finish in the vein he'd wanted.
He has spent more than two months on the sidelines since March after firstly breaking his collarbone in a race fall at Newcastle and then his wrist when he was thrown from a horse at Rosehill in May.
But the Irish-born apprentice ended the final meeting of the season on a high, clinching his 40th metropolitan win aboard Sixgun in the Precise Air Handicap (1000m) at Randwick on Saturday.
"It has been up and down but I'm very grateful for how things have panned out," Sherry said.
"It is hard to be satisfied to the fullest the way the season ended with the injuries and stuff, but I'm very happy to be here and I have a lot of people to thank, especially Mark."
Newnham, who also mentored Robbie Dolan to win the past two junior riders' premierships, was thrilled Sherry finish his season on a winning note.
He was equally satisfied to see it happen aboard Sixgun, a full brother to smart sprinter Splintex and half-sibling to Invictus Salute.
"I was really pleased to see Tommy Sherry there, he has held the faith with the horse all the way through," Newnham said.
"When he jumped him out in blinkers last week he told me he'd win. I must say I had some doubts but horse and rider, good job.
"Tom has had an interrupted last few months with injury and it's good to see him get a win on the final day of the season and cap what has been a very good year for him winning the apprentices' premiership."
In a dogged battle to the line, Sixgun ($2.70 fav) rallied strongly to edge out Battleground ($18) by a short neck with Nikohli Beagle ($9.50) another half-length away.