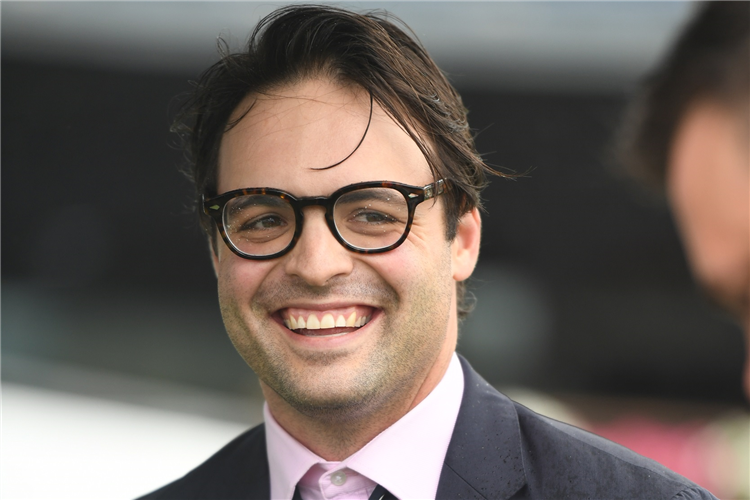 Despite a heavy market drift nearing the jump, Mr Burgundy was able to defy the lack of support and score smartly in the first event at Gosford on Wednesday.
Falling below black figures when the original race favourite came out Tuesday afternoon, punters had the opportunity to cash in on a significant betting drift that saw the Will Freedman-trained gelding jump at $3.10.
The Super One gelding began fairly from an inside draw (1) but soon found himself racing keenly through the early in middle stages as he raced tightly between runners.
Jockey Brandon Griffiths was able to relax the three-year-old near the 600m, settling his mount one back from the leader on the fence.
Held up momentarily when rounding the home turn, the gaps soon opened for the pair when straightening allowing the gelding to get promptly stuck into his work.
Within a matter of strides Mr Burgundy put pay to his rivals and kicked out a comfortable margin before going over the line under hands and heels.
Although racing greenly in stages, trainer Will Freedman was pleased his gelding could shed the maiden tag this time around and believes more wins are around the corner.
"I have a decent opinion of the horse," Freedman said.
"He's an exciting one. He wasn't by any means an expensive yearling, but we looked, did our homework and found the best type we could at the right price.
"I don't take a lot of horses to the provincials because it's a lot tougher but he's certainly one that has a lot of upside and once the penny drops he will improve again.
Impressed with the manner in which the three-year-old was able to overcome the early trouble, jockey Brandon Griffiths was equally as rapt with Mr Burgundy's performance.
"We were always worried when we drew barrier 1," Griffiths said.
"He eventually switched off and travelled really nicely, it was just a matter of when to push the button.
"We just had to bide our time, he's a big raw horse that has so much to learn but whilst he's putting the writing on the wall you can't knock him."
Annabel Neasham-trained colt Rejoiced took out the second event on debut, lifting on the line to knock off Godolphin runner Ultra.