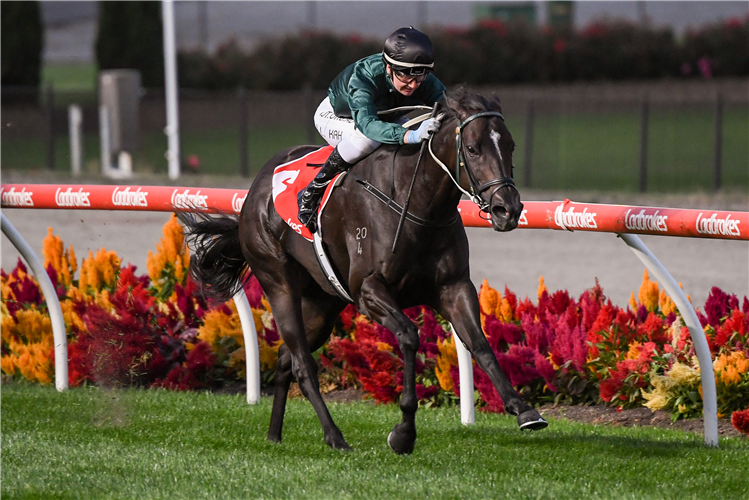 The widely travelled mare took Will Clarken's stable to the top during her 34 starts winning 10 races including the 2020 Group 1 Sangster Stakes and banking $900,000 in prizemoney.
That was only magnified when she fetched $1.9m at the 2021 Magic Millions Broodmare Sale.
"She's taken us on an amazing ride,'' Clarken said.
After an unsuccessful season at stud for new owners Rosemont Stud, Bella Vella has found herself back in familiar surrounds and ticking all the right boxes on the eve of the Adelaide Racing Carnival.
"I would never have guessed we'd be back here again and so confident that she's going well,'' Clarken said.
"I'm looking forward to getting her to the race on Saturday
"We've gone through all the elements to make sure she's fit and well and happy and we can't fault her,'' he said.
While they feel they have the mare in good shape, it won't be until she's placed under race pressure that they will know exactly how she has come back to racing.
"I'm not saying she'll come up until we get her to the races,'' Clarken said.
"We've put her through all the regular training. We've also got a huge data pool on her through our sports science sector, and we can track her for stride length for where her fitness is and we can use those data points, at least on the training track.
"Physically she's fit, it's just whether mentally she's still got the drive there on race day.
"I'm sure she'll improve from the run and get her where we want her for the Sangster,'' he said.
And Clarken is under no illusion about what Bella Vella has done for early training career.
"She's a very special mare, I think she's an absolute queen,'' Clarken said.