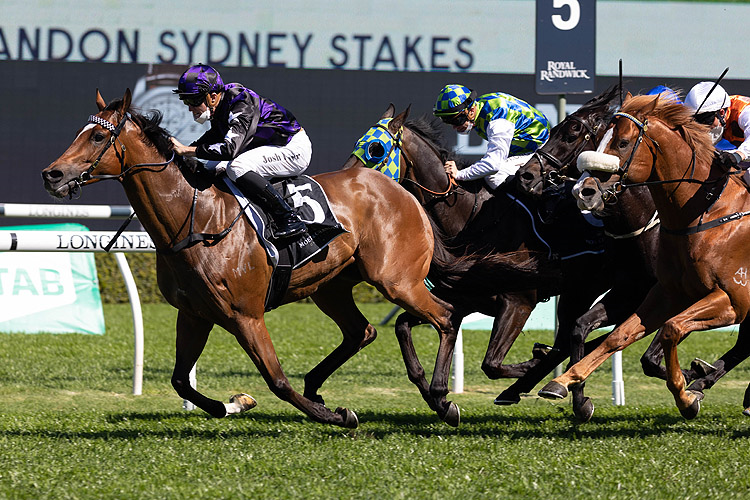 Making the decision to close his Warwick Farm base and train solely out of Randwick hasn't been without its challenges for Mark Newnham.
Newnham had been juggling his team and his time between the two venues before shutting the doors on his western Sydney stable earlier this year.
While it has enabled him to better focus his energies, it has meant a reduction in horse numbers and that has taken some adjustment for the keen competitor.
"I have gone from having up to 75 in work back to 50. It takes a little bit of getting used to but that decision I had to make for my own sanity because I was just running between the two stables," Newnham said.
"The hardest part to get used to will be not winning as often. We don't have as many runners, so we don't have as many bullets to fire."
Not only is Newnham readjusting, he is also rebuilding.
A handful of his top horses including Quackerjack, Greysful Glamour and Shadow Hero have been retired in the past 12 months and having focused on buying later-maturing yearlings at the sales, many are only just beginning to emerge at the barrier trials.
Newnham has still managed to land some significant blows this autumn with Seven Veils winning the Group 2 Reisling Stakes to make the Golden Slipper field, while Big Parade was touched out by Shelby Sixtysix in the Group 1 Galaxy.
"We won a couple of Group Two races and Big Parade was narrowly beaten in the Galaxy, so I am happy with the way they have performed, especially given the way the tracks have been," he said.
Big Parade was subsequently beaten as an odds-on favourite when third in the Hall Mark Stakes (1200m), continuing his pattern of being vulnerable second-up.
However, Newnham is confident he can bounce back and as such, will press on to the Doomben 10,000 (1200m) on May 14.
"When he has a big first-up performance it can leave him a little flat second-up," Newnham said.
"He will head towards the Doomben 10,000 now.
"He will have a trial on the second of May at Randwick and then go straight into the race."