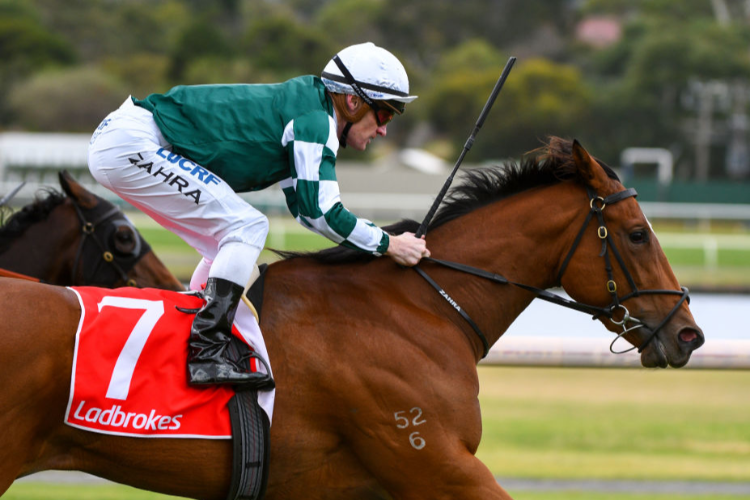 Gold Guru was one of those before having much bigger results elsewhere. Who wins the 2022 SA Breeders' Stakes (1200m) at Morphettville on Saturday?
2022 SA BREEDERS' STAKES - RACE HISTORY AND BACKGROUND
The SA Breeders Stakes is a Group 3 race for two-year-olds conducted by the South Australian Jockey Club at Morphettville in Adelaide.
The SA Breeders Stakes was introduced in 1955 when it was known as the Bloodhorse Breeders Stakes and was run in February.
In 1968 it became the Blue Breeders Stakes, a name it carried until 1979.
It reverted to the Bloodhorse Breeders Stakes from 1980-1983 and has been run as the Breeders Stakes since 1984 when it became an autumn lead-up to the SA Sires Produce Stakes and SAJC National Stakes.
The Breeders Stakes distance has varied little from 1200m with the exception of 1980 and 191 when it was run over 1450m at Victoria Park. The race was also run at Cheltenham over 1263m in 2002.
The SA Breeders Stakes was run under set weights with penalties and allowances until 1981 and has been run under set weights conditions since 1982.
The SA Breeders Stakes became a Group 2 race in 1979 but was downgraded to a Group 3 in 2006.
The 2022 SA Breeders Stakes was run over 1200m for prizemoney of $127,250.
Notable winners of the early SA Breeders Stakes include the champion Tobin Bronze, Pago Pago and Storm Queen who both went on to win the Golden Slipper Stakes in Sydney.
Notable winners since 1980 include Outward Bound, Lockley's Tradition, New Atlantis, Military Plume, Exploding Wonder, Jakpil, Blevic, Gold Guru, Astralita, Ruthless Tycoon, Augusta Proud, Shrapnel, Big Chill, Excites Zelady and Kooweerup.
The 2021 SA Breeders Stakes was won by Cloudy from Karacasu and Isles Of Avalon.