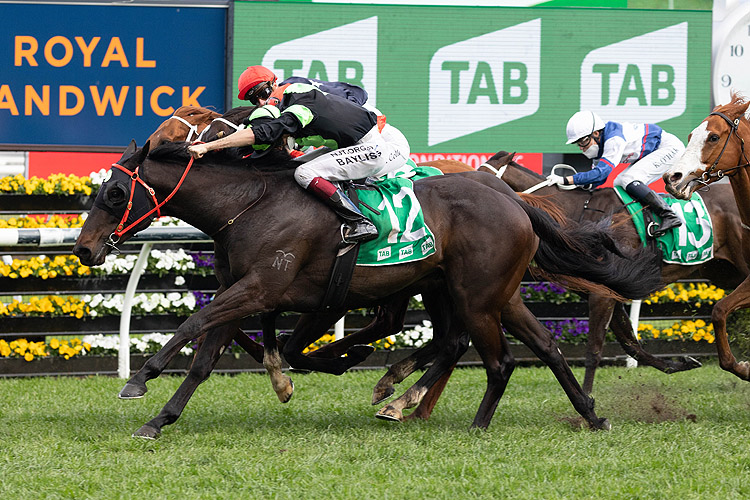 Private Eye did that double recently so the 2022 Queensland Guineas (1600m) at Eagle Farm on Saturday is a race for the future.
2022 Queensland Guineas: Nominations
2022 QUEENSLAND GUINEAS - RACE HISTORY AND BACKGROUND
The Queensland Guineas is a Group 2 race for three-year-olds conducted by the Brisbane Racing Club as a feature of the Queensland winter racing carnival.
The Queensland Guineas was first run in 1896 over a mile (1600m) under set weight conditions and has remained at that distance through its long history apart from 2012-2014 when the distance was shortened to 1400m.
The Queensland Guineas is traditionally run at Eagle Farm and until 2005 was held in early May before going to a June date in 2006.
The Queensland Guineas was a Group 3 race from 1979 until 1988 when it promoted to Group 2.
The Queensland Guineas/Queensland Derby double was won 21 times before this race was moved from early May to June.
In 2015 the Queensland Guineas was transferred from Eagle Farm to Doomben due to track reconstruction. It has again been transferred to Doomben in 2017/2018. The race was suspended during the war years from 1942-1945.
The Queensland Guineas has been won by 20 fillies, the latest being Tsaritsa in 2016. Fillies have won the Queensland Guineas five times since 2006.
The 2022 Queensland Guineas is worth $350,000 but moved to April/May away from Stradbroke day.
It was cancelled due to coronavirus in 2020.
Kolding beat a good field in 2019 and would win the Bill Ritchie then the Epsom in the subsequent Sydney Spring carnival. But the big one was taking the inaugural running of the $7.5m Golden Eagle a month after that. Private Eye followed the Guineas path to win the Epsom too.
Notable winners of the Queensland Guineas in its first 60 years included Fitz Grafton, High Syce, Lough Neagh, Spear Chief, Aboukir, Booklink and Earlwood.
Winners since 1960 have included Confidence, Dual Control, Charlton Boy, Dalrello, Zephyr Zip, Vite Cheval, Magic Flute, Planet Ruler, Cole Diesel, Solar Circle, Triscay, Paris Lane, Yippyio, Turridu, Camarena, Winning Belle, Rothesay, Sizzling, Kolding and Private Eye.
The 2021 Queensland Guineas was won by Private Eye from Apache Chase and Kukeracha.