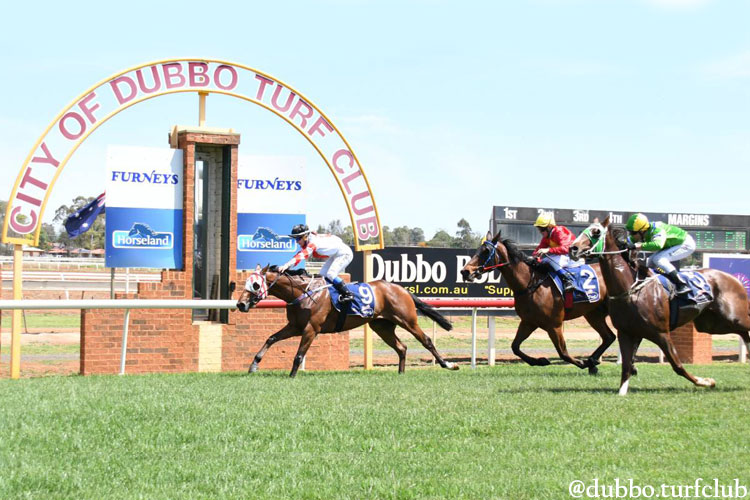 Mr Fitzgerald will continue the work done by former General Manager Vincent Gordon, who sadly passed away recently.
Mr Davis said Sam Fitzgerald [pictured left] was an obvious choice for the role, having previously worked as a Racing NSW Steward and an investigator for a government agency.
"Sam brings a wealth of racing knowledge to the position, and we are lucky to have someone like him to follow on from the wonderful legacy that Vince Gordon has left at our club," Mr Davis said.
"He is known and respected by participants and others within the industry and I'm sure the club will continue to prosper under his leadership.
"Our thoughts remain with Vince's family. What he did for this club can't be measured and we're all still grieving his loss, but in Sam we have a very good replacement and someone who can continue the good work done over the past few years and continue the club's path as one of the premier clubs in regional NSW."
Mr Fitzgerald had been acting in an operations manager role prior to the confirmation of his full-time position, which starts on April 28, and said he is proud to lead the club into the future.
"Dubbo City Turf Club is in a wonderful position now thanks to the leadership of Vince Gordon and a strong Board of Directors, and it's important to recognise the hard work that has been done over many years to get it into the shape it's now in," he said.
"I won't be looking to reinvent the wheel, but there are certainly some areas that I want to focus on, and together with the wonderful board and staff we have, cement Dubbo as the hub of western racing."