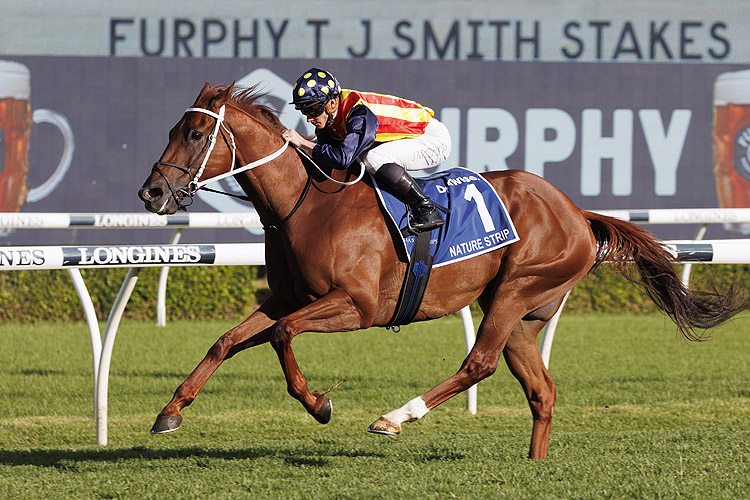 Slot holders Chris Waller Racing Partnership have locked in champion sprinter and reigning Everest titleholder Nature Strip as its runner in this year's $15 million showpiece.
While the feature is almost six months away, Waller has been keen to bed down spring plans for the three-time T J Smith Stakes winner, who is preparing to represent Australia at the prestigious Royal Ascot meeting in June.
"Following his dominant victory in the T J Smith Stakes, I felt it was an opportune time to be putting a deal forward to secure him again for 2022," Waller said.
"Whilst we very much look forward to his immediate Royal Ascot campaign, I am also equally excited that we have clarity around the spring and that Nature Strip will be able to return to defend his title in the 2022 TAB Everest."
Nature Strip represented Waller's Everest slot when victorious last year and the gelding's managing owner Rod Lyons said he was "ecstatic" to again team with the premier trainer.
"Nature Strip has again shown us his capabilities as Australia's best sprinter this autumn and we eagerly await the next six months as we embark on an international campaign, whilst also being able to mount a defence of the TAB Everest later this year," Lyons said.
Nature Strip, a $4 Everest favourite in futures markets, is the second horse confirmed for a slot with Masked Crusader already locked in by high-profile owners Max Whitby and Neil Werrett.
The 1200m race will be run at Randwick on October 15.