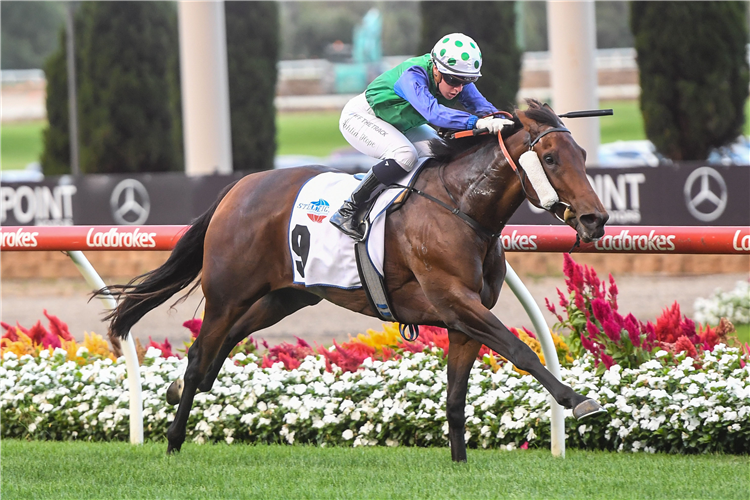 It has taken a while for the penny to drop for Paper Dragon who will chase a winning hat-trick when she lines up at Sandown.
Paper Dragon runs in the Senet Gambling Law Experts Handicap (1300m) on Saturday following wins at The Valley and Swan Hill.
It will be Paper Dragon's 15th career start, with Our Shinko the only other three-year-old filly in Saturday's race to have reached double digits for the number of starts.
Trainer Henry Dwyer described Paper Dragon as mentally fragile early in her career, but she has finally turned the corner and was deserving of a shot in town on Saturday.
"We liked her early on, but she was mentally fragile, and her early performances were a reflection of that," Dwyer said.
"We did plenty of travelling with her, taking her to Swan Hill a couple of time and gave her plenty of time and she's just starting to show now what we thought she had early on."
Paper Dragon scored at The Valley two starts back and with her rating remaining low, Dwyer took advantage of that by winning again in an easier contest at Swan Hill.
He said that win had hopefully given Paper Dragon a confidence boost ahead of Saturday, although Dwyer concedes it won't be an easy assignment.
"We thought we could get a couple on the bounce and get a bit of confidence, so we have to go back to town now with her rating at 67," Dwyer said.
"But it seems a strong race. There's a few in there that I think could be stakes class at some stage and I don't know if our filly is.
"So, it's going to be a bit tricky for her, but she's got her tail up with a couple of wins and has been very consistent in her last five or six starts.
"She's thriving on the work and the long preparation, much better than she did as a two-year-old."