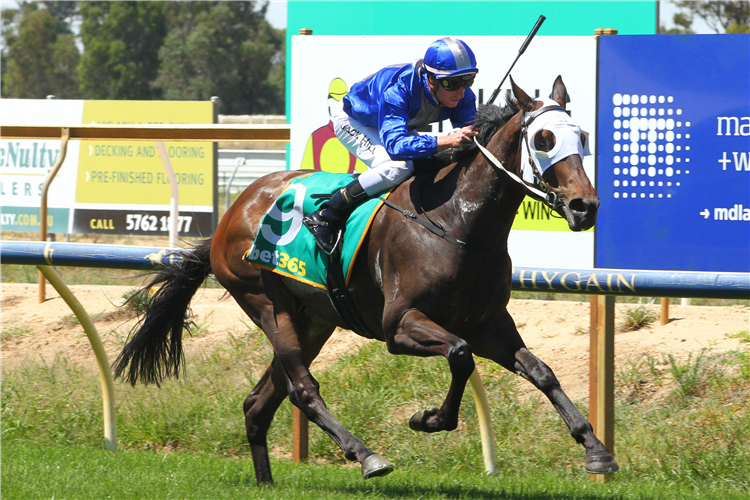 A racing planet away from his early promise is Alloway at Cowra for the accomplished harness racing Group I winner and previous foreman for Mark Newnham.
Ponsonby continues to expand with discards Alloway and Dissonance from profile Victorian stables.
Ponsonby along with Bjorn Baker from Warwick Farm and Bathurst ace Dean Mirfin likely dominate the meeting.
In clearing weather wet form is still essential for a heavy eight after recent downpours.
In his third training season from his pristine property and 1400m track near Camden, Ponsonby emerged with TAB Highway winners, ex-Newnham Proven Class and five-race winner Philipsburg formerly with Kacy Fogden.
Alloway was previously with the Price and Kent team then Matt Laurie, Dissonance is a discard from the Kavanagh stables, and stablemate Count Michelin moved on from Edward Cummings.
Purchased off the internet all have been with Ponsonby for limited time.
Alloway is second-up into the JB Civil Engineering Class I and Maiden, 1700m, Count Michelin second-up into the Watermart Maiden, 1375m, and Dissonance is resuming in the Bathurst Glass and Windows Class 1, 1200m.
Ponsonby's wife Keryn is in all ownerships. It's 15 months since four-year-old Alloway showed anything.
First-up the Wandjina gelding was beaten over five lengths in a modest Gundagai Class 1.
"He's perfectly sound, needs racing and further, so much rain at home has held him back - I ride him work and we're positive he's progressing," James offered.
"We 're still getting his mind set right in mitigating circumstances. He was also set back with a temperature and we're continually repairing the track at home with so much rain.
"Been difficult, but I this grade I'm confident we can him back to something like his old form. And the $40,000 purchase will still be value at the regionals.
"Same with Dissonance, he's resuming without any wet track of fresh form, but he's been competitive in much stronger grade in Melbourne showing pace, so we've got expectations."