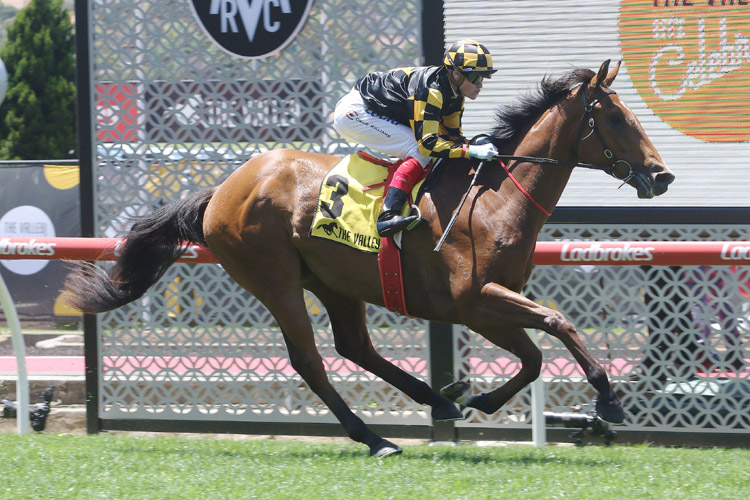 Behemoth is a winner of this race. Is the 2022 DC McKay Stakes (1100m) at Morphettville on Saturday proving that type of form?
2022 DC McKay Stakes: Nominations
2022 DC MCKAY STAKES - RACE HISTORY AND BACKGROUND
The DC McKay Stakes is a Group 3 sprint race conducted by the South Australian Jockey Club at Morphettville as a feature of the May racing carnival.
The McKay Stakes was introduced in 1974 as a quality handicap lead-up to the Group One Goodwood Handicap.
The McKay Stakes, named in honour of former SAJC committee member and prominent owner DC McKay, has been run every year at Morphettville with two exceptions when it was held at Victoria Park in 1980 (1450m) and 2002 (1000m).
The distance of the McKay was originally 1200m from 1974-1984. Since 1985 it has been run at 1100m.
The McKay Stakes has carried a variety of sponsor names over the years. It has been a Group 3 race since 1980.
The 2022 DC McKay Stakes is run over 1100m at Morphettville for prizemoney of $127,250.
The DC McKay Stakes-Goodwood Handicap double has been won by the same horse in the same year six times by Puncheon (1976), Comaida Boy (1979), Lord Galaxy (1986), Boardwalk Angel (1989), Despatch (2019) and Savatoxl (2021).
Euclase won the DC McKay Stakes and now Tobin Bronze Stakes double as a 3YO in 1991 and the Goodwood Handicap in 1992. Other DC McKay Stakes winners to win the Goodwood in different years have been Beau George, Super Elegant and Bomber Bill.
Jungle Edge won easily in 2020 but lost the race when returning a positive sample.
Notable winners of the DC McKay Stakes include Miss Lockleys, Puncheon, Ducatoon, Penny Edition, Lord Galaxy, Beau George, Boardwalk Angel, Euclase, Harkaway, Clang, Toledo, Sudurka, Libidinious, Super Elegant, Bomber Bill, Here De Angels, Idalou, I Am Invincible, Catapulted, Essay Raider, Thermal Current, Despatch, Behemoth and Savatoxl as well as dual winner Comaida Boy.
The 2021 DC McKay Stakes was won by Savatoxl from Pandemic and Street Life.