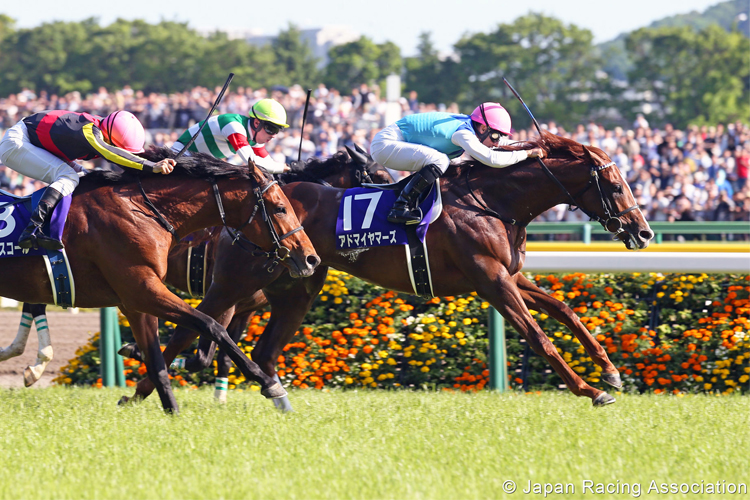 Which of the 3yos stand up now into the season as they run the 2022 NHK Mile Cup (1600m) at Tokyo on Sunday?
2022 NHK MILE CUP - RACE HISTORY AND BACKGROUND
The NHK Mile Cup is a Grade 1 race run under Set Weight conditions for three year old colts and fillies at Tokyo racecourse conducted by the Japan Racing Association.
The NHK Mile Cup is run over 1600m. It was first run in 1996 and was won by Taiki Fortune.
Before 2001, it was the only colt and fillies G1 race that non-Japanese bred three-year-olds could participate in, which led to this race being considered as the "Japanese Derby for non-Japanese bred horse".
Until 2010 it was limited to domestic-trained horses, but these restrictions were removed that year (along with the Japanese classics). A maximum of nine foreign horses are allowed entry in the NHK Mile Cup.
This is a follow on from the two classic races – the Oka Sho (1000 Guineas) and the Satsuki Sho (2000 Guineas).
The NHK Mile Cup was worth JPY281,800,000 in 2022.
Tokyo racecourse is a left handed course with the start at the end of the back straight.
El Condor Pasa was a top young horse who'd back this up winning a Japan Cup then head to France and won a Grand Prix de Saint-Cloud and a Prix Foy. He was just beaten by Montjeu in the Arc when trying to make all.
2004 winner King Kamehameha was a very good horse who won the Derby only three weeks after winning this mile race. He produced the great sprinter Lord Kanaloa.
2019 winner Admire Mars would go on to win the Hong Kong Mile on International Day.
Most wins have been with Yutaka Take and Norihiro Yokoyama with three.
The trainer with most wins is Kunihide Matsuda (3).
Notable winners of the NHK Mile Cup include Admire Mars (2019), Major Emblem (2016), Mikki Isle (2014), Meiner Ho O (2013), Grand Prix Boss (2011), Deep Sky (2008), King Kamehameha (2004) and El Condor Pasa (1998).
The 2021 NHK Mile Cup was won by Schnell Meister from Songline and Grenadier Guards.