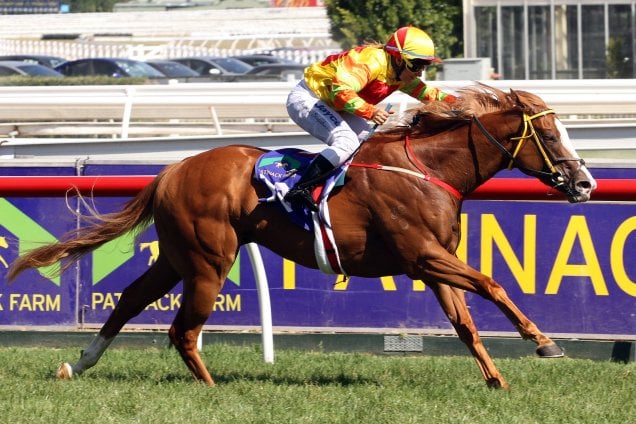 Miracles Of Life was a winner here. Can the 2022 Tobin Bronze Stakes (1200m) at Morphettville on Saturday provide good form?
2022 Tobin Bronze Stakes: Nominations
2022 TOBIN BRONZE STAKES - RACE HISTORY AND BACKGROUND
The Tobin Bronze Stakes is a Group 2 sprint race for three-year-olds conducted at Morphettville by the South Australian Jockey Club as a feature of the May racing carnival.
The Tobin Bronze Stakes was first run in 1981 and has carried many different names including the Yallambee Classic, Great Western Plate, Carrington Blush Plate, Angus Brut Classic and Euclase Stakes.
The race was registered as the Euclase Stakes in the 1990s in honour of the sprinter who won the Yallambee Classic, DC McKay Stakes and Goodwood Handicap in 1991 and 1992 but changed to the Tobin Bronze Stakes in 2021.
The Tobin Bronze Stakes has been run under set weights conditions every year at Morphettville over 1200m with no exceptions. It was held in May from 1981 until 2008 when it moved with the Adelaide Cup to March but returned to a May date in 2014.
The Tobin Bronze Stakes was a Listed Race from 1981-1985 and became a Group 3 in 1986. It has been a Group 2 race since 1991.
The 2022 Tobin Bronze Stakes is run over 1200m at Morphettville for prizemoney of $202,250.
The winners include 13 fillies since 1999.
Mark Kavanagh trained four winners of the Euclase Stakes between 2004 and 2011.
Notable winners of the Tobin Bronze Stakes include Warrior King, Mighty Manitou, Rich Fields Lad, Change Of Habit, Vitalic, Rechabite, Euclase, Never Undercharge, Elegancy, Sword, Masked Party, Show No Emotion, Toast Of The Coast, Universal Queen, Majestic Music, Shrapnel and Miracles Of Life.
The 2021 Tobin Bronze Stakes was won by Beau Rossa from Litchfield County and Ranting.