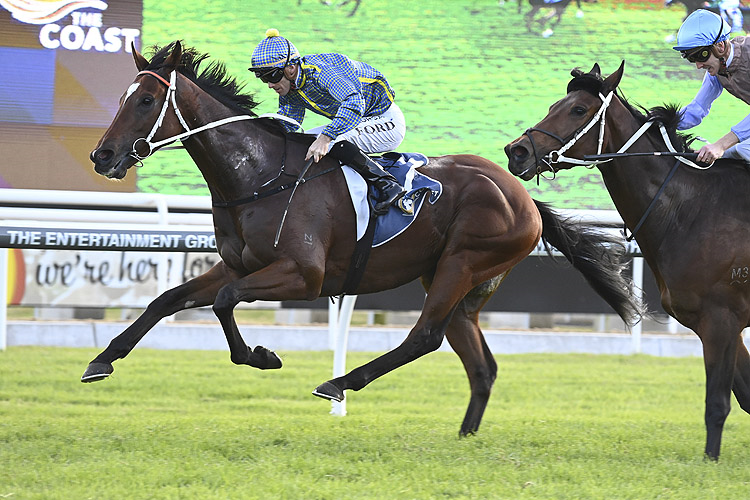 The Newcastle trainer already has one horse in line for The Big Dance, Ballina Cup winner Kedah, and he said the spring's new race, run at Royal Randwick on November 1, demands attention with a horse like Rustic Steel.
First and second in Friday's $200,000 Darley Scone Cup (1600m) become eligible for the ballot in The Big Dance.
"I'm considering backing him up in the Scone Cup next week with the opportunity to get into the Big Dance, it's something we've got to consider,'' Lees said.
"You've got to keep an eye on it because it's going to be a restricted race, restricted in the fact they are coming out of country cups.
"These races that are appearing now on the calendar you've got to take advantage of."
Few people expected Rustic Steel to find the lead, let alone be gifted a comfortable run in front.
For his part, Lees said he was happy when the four-year-old relaxed with the blinkers off given it was crucial to him running out the 1600m strongly.
"We knew he'd go forward and when they left him alone in front, and was able to switch off and get a bit of a soft time up the back, I knew he'd react well on straightening,'' he said.
"It didn't worry me when he switched off, nothing eyeballed him.
"Until you try them at the mile you don't really know but he ran it out strongly today. My rider at home was supremely confident he'd run a mile out but you like to see them do it before you get too confident."
Jockey Jay Ford said he was more than happy to seize control early when Rustic Steel jumped so well and he was surprised there wasn't more speed in the race so his confidence only grew as the race unfolded.
Rustic Steel ($7.50) had just under half a length to spare over O'President ($8.50) with 1-1/2 lengths to Old Flame ($8.50) who edged out favourite Our Playboy for third in a race that didn't change shape a whole lot.
"I didn't expect to be in front but he jumped well and no-one really wanted it so I was more than happy to take it up,'' Ford said.
"Once we got inside the half mile we built the revs and he kept picking up and lengthening for me. Even when challenged by the second horse he kept responding for me."
Earlier, Numerian took out the Listed $250,000 MostynCopper Gosford Gold Cup (2080m) while the Listed $200,000 De Bortoli Wines Takeover Target Stakes (1200m) went to the Chris Waller-trained Blondeau.