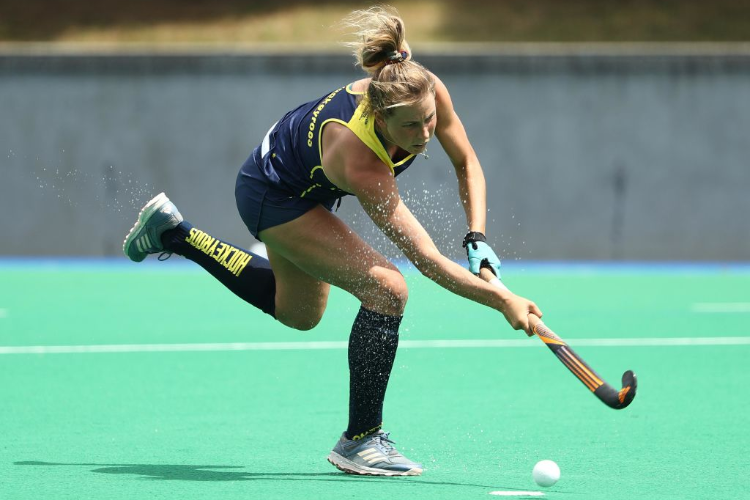 Hockeyroos and Kookaburras players are among the Australians to have made rapid interstate returns home, having decamped from Perth after confirmation that Tokyo 2021 was now the goal.
The high-performance hub for both hockey teams is in Western Australia, where players from around the country are generally expected to relocate to if chosen in the national squads.
It has been closed until further notice because of the COVID-19 pandemic.
Some players remained in Perth, others travelled home as several states announced imminent border closures.
On February 8 the Hockeyroos scrapped a trip to China because of the outbreak of the coronavirus.
Weeks of uncertainty followed for both the men's and women's teams, who were expected to be among Australia's leading medal hopes at Tokyo 2020.
A fortnight ago, Hockey Australia (HA) suspended all international travel for its national teams on the eve of trips to Europe for Pro League games.
It proved a wise call.
Teams continued to train in Perth as the Australian Olympic Committee (AOC) repeatedly insisted a 2020 Games was on the cards despite the health crisis.
The AOC finally pulled the pin on Monday, when HA was among the many Australian sporting organisations confronting a strange and precarious path to an event that hasn't even been confirmed yet.
Maintain fitness is part of the equation, but the nature of team sport means that missing out on months of training and games is a major setback.
HA has cancelled a series of domestic competitions in coming months.
The board of Hockey One, HA's new domestic league that was launched last year and broadcast on Kayo, will soon make a call on whether plans for the 2020 season should go ahead.
AOC chief executive Matt Carroll spoke with his counterparts at HA and other governing bodies about a range of issues on Monday, but plans regarding how best to attack the immense financial void created by the coronavirus are yet to be finalised.