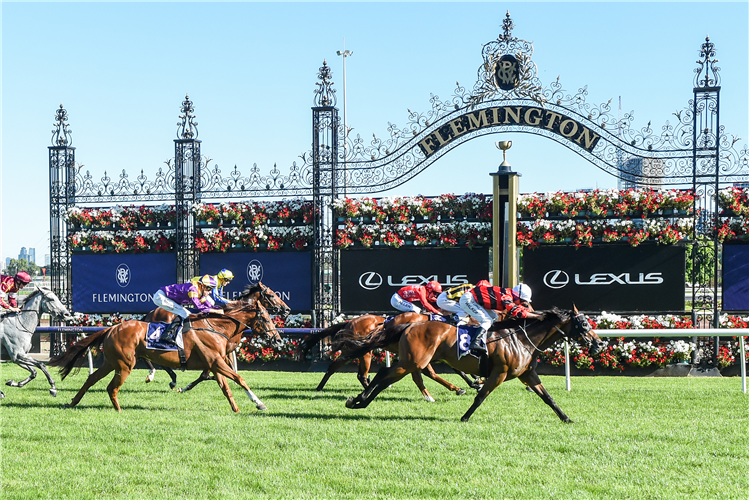 FLEMINGTON September 11
Best Bets
RACE 2: (1) Artorius
RACE 3: (2) Ingratiating
For Value
RACE 7: (5) The Astrologist
RACE 8: (10) Mo'unga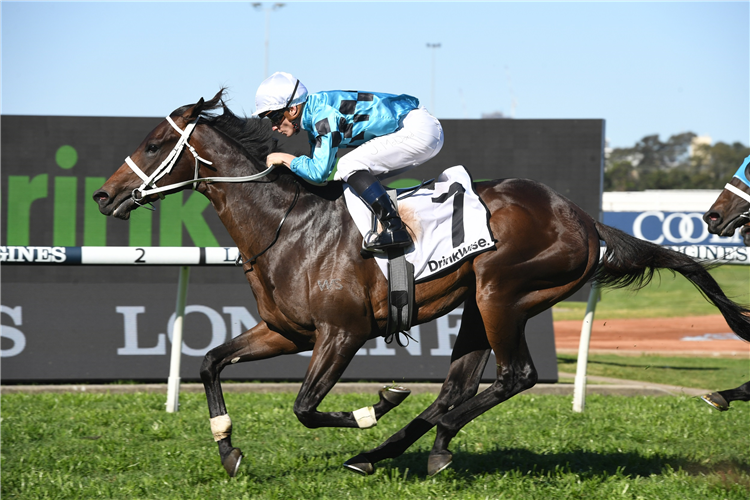 RACE 1: 6-1-4-7
RACE 2: 1-3-8-5
RACE 3: 2-3-7-4
RACE 4: 5-2-6-11
RACE 5: 2-5-7-8
RACE 6: 1-8-14-15
RACE 7: 5-9-11-4
RACE 8: 10-12-9-3
RACE 9: 14-17-9-8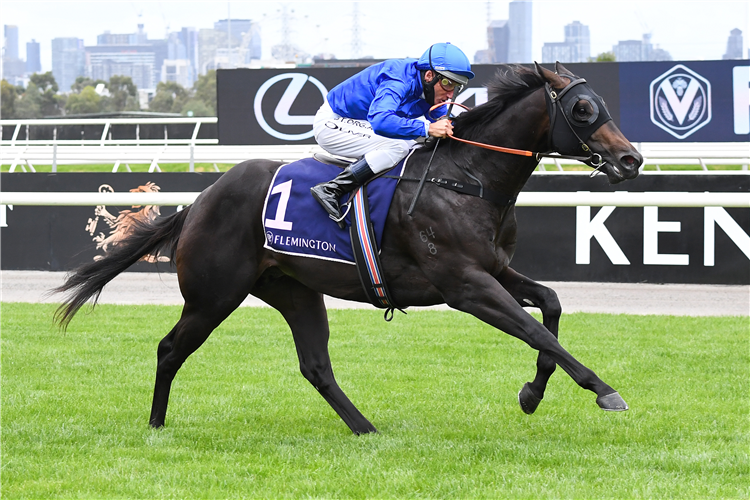 KEMBLA GRANGE September 11
Best Bets
RACE 7: (6) Private Eye
RACE 10: (9) Brookspire
For Value
RACE 5: (10) Alegron
RACE 6: (9) Marboosha
RACE 8: (3) Converge
RACE 1: 6-11-15-14
RACE 2: 1-5-7-9
RACE 3: 4-9-1-8
RACE 4: 6-1-9-5
RACE 5: 10-1-7-4
RACE 6: 9-4-1-8
RACE 7: 6-10-4-2
RACE 8: 4-2-8-3
RACE 9: 8-7-4-10
RACE 10: 9-6-7-8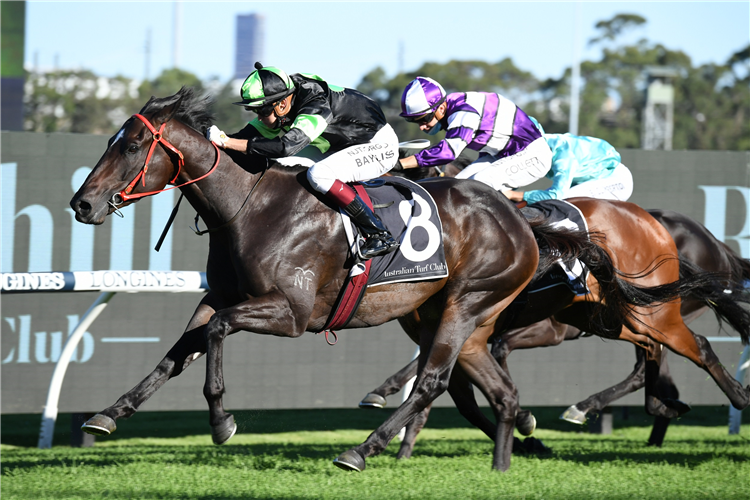 KEMBLA GRANGE MULTI
RACE 5 (10) ALEGRON: Showed good potential last season and his natural improvement was evident when he returned from a four months break with a stunning maiden win by four lengths over 1400m at Newcastle on August 7. An excellent third in a subsequent trial has him primed to take on this first real test of his talent and he'll get his chance from a favourable draw. Suspect the Godolphin team have some high aspirations for him through the spring.
RACE 6 (9) MARBOOSHA: Love the prep the Snowdens have given this talented mare with three easy trials having her in the right form to add to her impressive fresh form (2-1-3). She ran away with a Listed race first-up over 1100m at Flemington in March and ended her short campaign with an equally good win against the colts in the G3 Gold Coast Guineas (1200m) in May. The fact that she's missed a place only once in nine starts tells you she is excellent each way value from a perfect barrier in this open field.
RACE 7 (6) PRIVATE EYE: Everybody loves a winner and, boy, is this guy a winner! Made it seven wins from 10 starts with another fine display of his determination to run down quality opposition first-up in the G3 Show County (1200m) at Randwick and cannot see him going backwards off that performance. This big track is ideal for his racing style and the mapping indicates he can be ridden with cover behind a strong tempo.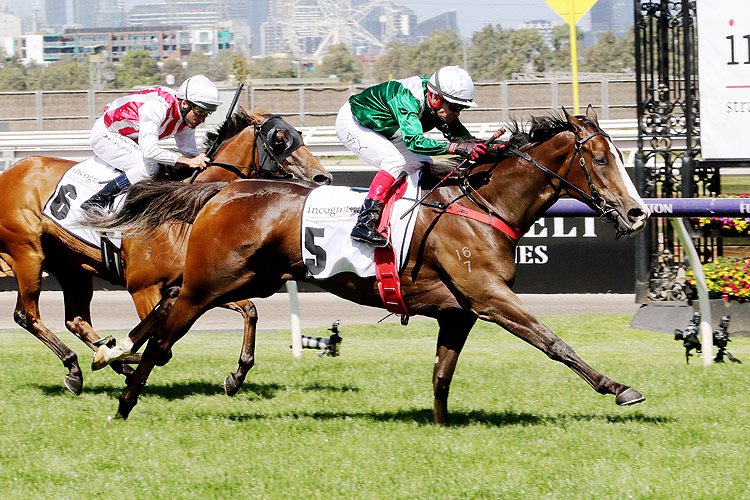 TRIAL WATCH REPORT
Noted Trial Runners – September 8-11
KEMBLA GRANGE SATURDAY: Barossa Rosa (R4); Dalaalaat (R4); Tiger Of Malay (R5); Giannis (R5); Silent Impact (R5); Marboosha (R6); Vangelic (R6); Entriviere (R6); Nimalee (R7); Anamoe (R8); Converge (R8); Remarque (R8);
FLEMINGTON SATURDAY: Dio (R3)
GOULBURN SATURDAY: Jesse James (R3); Spellz (R6); Vittoriosa (R8); Showtime Lady (R8)
DUBBO SUNDAY: Cinquedea (R9)
RECENT TRIAL WATCH WINNERS: Benaud; Kallos; Solar Apex; Kooled; Speech; Nature Strip; Eyewitness; Invincible Vision; Profondo; Arthur Francis; Quick Tempo; Bruckner; Masked Crusader; Madam Legend; Andermatt.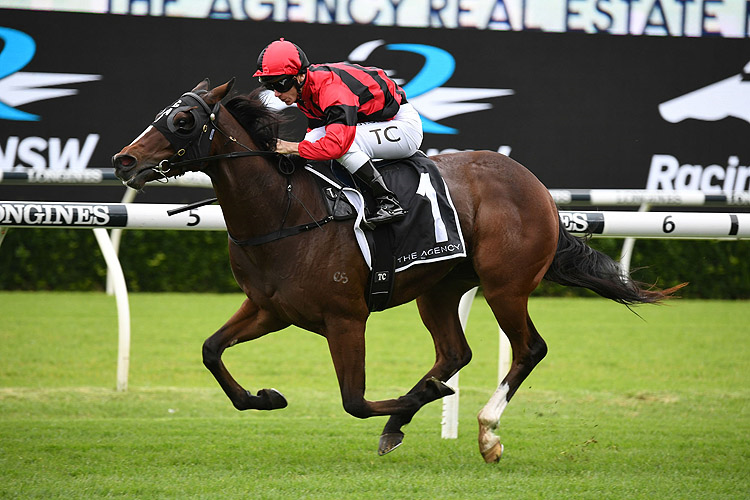 TRIAL POINTERS
ROSEHILL September 3: REMARQUE gave another impressive display of his classy power as he strode to a dominant 3.3 lengths win in his 900m heat (54.37; 34.15), running home a tick quicker than Home Affairs over the last 600m. He was eager to run when restrained behind two leaders before easing to the outside at the 400m and extending like a top class colt.
RANDWICK September 2: ANAMOE was an excellent third in a high class 742m heat behind star sprinters GYTRASH and EDUARDO. He settled at the rear, made his move widest on the turn and was never off the bit coasting to the line for a soft third under James McDonald. He is certain to test any 3YO field this spring. The classy Kiwi mare ENTRIVIERE did all that was required to win her 1050m heat (63.72; 34.51) and looks in good order to make an impact through the spring. TIGER OF MALAY impressed galloping well within himself for a strong second in his 1050m heat.
GOSFORD August 30: Gai Waterhouse and Adrian Bott sent a big team from Randwick with unbeaten 3YO SILENT IMPACT dominating his 1000m heat (60.18; 35.27) for another impressive win. The good mare NIMALEE was in strong form winning her open trial.
RANDWICK AUGUST 20: The G1 winner CONVERGE showed that he is real Golden Rose/Caulfield Guineas player with a classy win in the 100m heat, easily picking up smart type DISCHARGED over the last 100m for a dominant win (58.55; 35.12).
RANDWICK August 6: The session featured three black type heats on the course proper. The blackbook trial came from the G1 JJ Atkins winner CONVERGE. He went around under a big hold for a soft sixth in a quiet start to what could be a big spring.
BLACKBOOK REPORT
Eligible Blackbook Runners – September 11-12
KEMBLA GRANGE SATURDAY: Mankayan (R2); Badoosh (R3); Forbidden Love (R6); Entriviere (R6); Madam Rouge (R7); Discharged (R7); Captivant (R8); Remarque (R8); Love Tap (R10); Loveplanet (R10)
FLEMINGTON SATURDAY: Artorius (R2); Daily Bugle (R2); Mr Mozart (R2); Instant Celebrity (R6); Butter Chicken (R6); Fifty Stars (R8); Ziegfeld (R9)
DOOMBEN SATURDAY: Ashim (R5); Animate (R9)
DONALD SUNDAY: Hitotsu (R3)
RECENT BLACKBOOK WINNERS: Contemptuous; Jamaea; Geist; Superstorm; Signora Nera; Coastwatch; Madam Legend; Masked Crusader; Vinco; Super Effort; Bella Nipotina; Arctic Thunder; Hi Stranger; Chat
Blackbookers – Selected September 4
(Follow for next 3 starts)
ARAMAYO: Excellent Epsom trial.
ATHELRIC: Suited on a bigger track.
ATISHU: Negative ride. Can rise above this class.
BULLFINCH: Overseas form says he will improve.
IRISH FLAME: Good first-up. Effective over range of distances.
MAC 'N' CHEESE: Strong filly with big race potential.
SHAIK: Set a task. Hard to beat in suitable company.