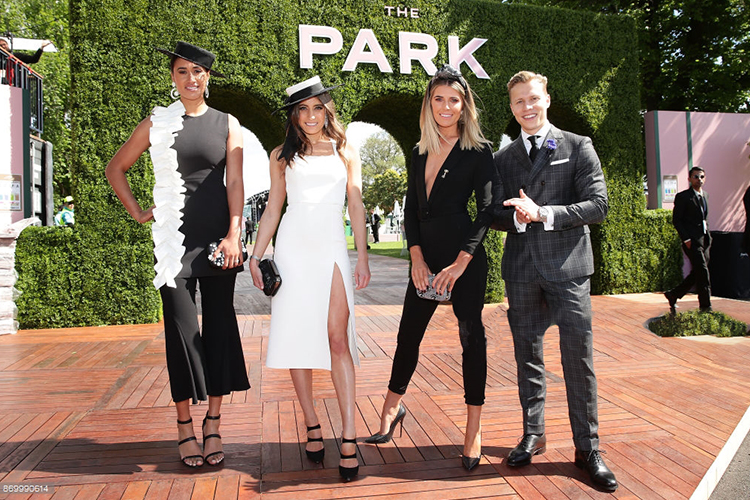 In just under two months Georgia Connolly will represent the VRC and become the first Australian woman to saddle up in the annual Magnolia Cup during the Qatar Goodwood Festival.
Held on Ladies' Day on August 1, she will compete against other high-profile women from the worlds of business, sport, fashion and the media including Olympic gold medallist Victoria Pendleton, British model Rosie Tapner and Irish television personality Vogue Williams.
She recently rode trackwork for the Gai Waterhouse and Adrian Bott racing stable.
"It was a huge thrill to ride for Gai and Adrian, especially as it was my first time riding at a major training facility," Georgia said.
"Gai offered me some very helpful tips on how to improve my strength and posture which will set me in good stead for racing in the United Kingdom in the Magnolia Cup."
Gai Waterhouse said Georgia was on a wonderful path to the race.
"Georgia is embarking on a great riding experience over the next few months culminating at Glorious Goodwood, one of the great tracks in England," Gai said.
"Her love of horses is evident and I can see how determined she is to succeed. I will be watching and wish her all the best!"
Each Magnolia Cup jockey has been issued a tough training program to get them race-fit and must pass a fitness test before competing.
Most of them have ridden as a hobby, but will face an entirely new challenge racing as a jockey and reaching speeds of up to 45km/h.
An experienced eventer, Georgia has two horses in work at her property on the Mornington Peninsula.
She is also riding trackwork for Jason Warren Racing, working with Olympic hopeful Amanda Ross and will get advice from with UK born and Ballarat-based trainer Matt Cumani before she departs in late July.
"It's been a steep learning curve but I'm enjoying it so much," Georgia said.
Now in its ninth year, the Magnolia Cup has raised more than $2.5 million for a number of charities since its inception.
This year the Magnolia Cup will benefit Wellbeing of Women, Britain's leading women's reproductive and gynaecological health charity dedicated to saving the lives of women and children across the United Kingdom.