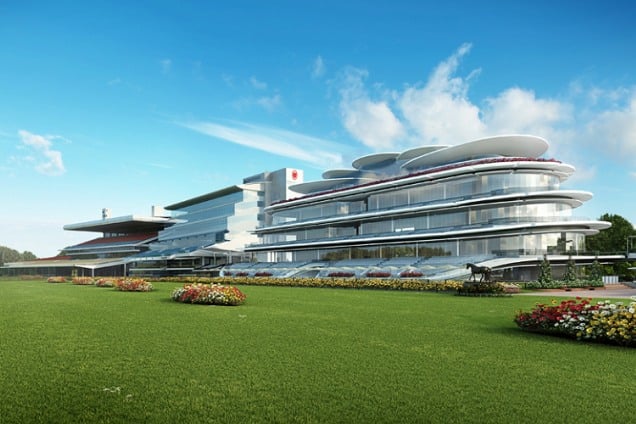 The technology upgrades, which have been developed in conjunction with Dynamic Odds, a subsidiary of BetMakers Technology Group (BetMakers), take effect from 1 August 2019. They are:
Barrier Tech – The launch of a new product which provides real-time data and information on when horses are loaded into the barriers;
Victorian Official Price (VOP) – Enhancements to the methodology used to calculate the official starting price for each runner; and
VOP Interface Upgrade – A refreshed presentation of the key wagering information for on-course patrons.
Barrier Tech is new technology developed exclusively for RV which provides real-time data on the loading of horses into the barriers before each race, a critical window during which final wagering decisions are made.
Barrier Tech has been developed to alert punters and racegoers when individual runners are loaded into barriers, if a runner is backed out and/or if a runner is undergoing a veterinary examination behind the barriers.
The technology will be initially trialled across Victorian metropolitan meetings and transmitted to on-course screens at race meetings across Australia. An expansion of the service to provide direct data feeds to Wagering Service Providers (WSP) for integration into their digital platforms is planned.
The current VOP methodology was first introduced by RV and BetMakers in 2016 before the technology was adopted by other states and racing codes nationally.
To date, the VOP has been determined as the near median price in a sample of WSP prices, where typically it is the sixth price in a sample of 10 WSP prices.
In light of the continuing evolution of the wagering market, RV recently completed an extensive review of the VOP, surveying over 700 customers and consulting directly with key stakeholders, including WSPs, to determine its effectiveness.
This review has resulted in three key changes to the methodology, which are being implemented to ensure that the VOP remains an accurate reflection of the market:
The sample of WSP prices used to determine the VOP has been adjusted from 10 to seven WSP prices to recognise wagering operator consolidation. The seven prices included in the sample will be from TAB, Sportsbet, Ladbrokes, BetEasy, Bet365, TopSport and PointsBet;
The VOP will be represented as an average price available in the market as determined according to the median value, that being the fourth price in the seven price sample; and
A reduction in the current requirement for an increase in WSP price to be available for 40 seconds to 30 seconds for it to be included in the VOP sample.
Finally, the large format interface used to display the VOP and other official prices on screens at Victorian racetracks has been updated to incorporate the Barrier Tech information and deliver a more contemporary graphics presentation. The technology driving the interfaces has also been upgraded, thus allowing the potential for future enhancements in the pipeline.
RV Chief Executive, Giles Thompson, said: "We are continually exploring ways to enhance the experience for punters and racegoers engaging with Victorian racing, particularly through innovative solutions.
"We have been working with the team at BetMakers over several months to develop Barrier Techand we are delighted to begin rolling out this sophisticated technology product ahead of our Spring Racing Carnival.
"Barrier Tech is captured and displayed in real time and will prove to be very valuable tool for punters who like to place wagers in the final moments before a race begins, while also providing us with valuable intelligence that can be used by our veterinary and racing teams.
"The Barrier Tech technology will initially be trialled on-course for our metropolitan meetings, however we are actively exploring integration opportunities with WSPs and broadcasters to expand its benefits more broadly.
"Victoria was the first jurisdiction to introduce the new official price technology and after allowing it to consolidate we've now conducted an extensive review to ensure that it remains a valuable asset for a range of stakeholders.
"The enhancements announced to the calculation of the VOP from 1 August will ensure that the price communicated for each horse is even more relevant and more accurate which is a positive for punters."