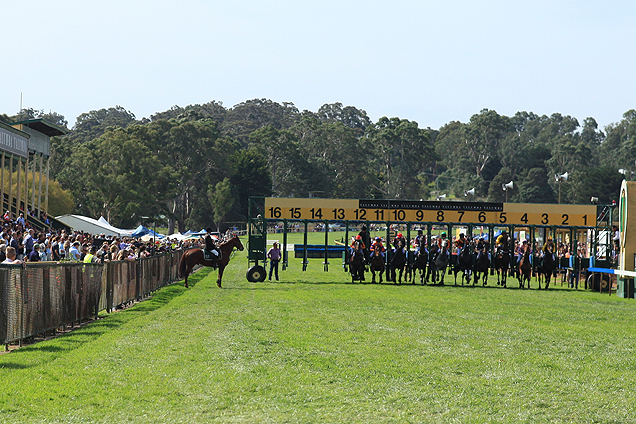 Oakbank Week – which has been designed and driven by the Oakbank Racing Club and endorsed by Thoroughbred Racing SA (TRSA) – will now encompass racing on Sunday 5th April, followed by a new midweek raceday on Wednesday 8th April, and culminating with the traditional feature raceday on Easter Saturday 11th April.
Quotes attributable to new Oakbank Racing Club Chair Arabella Branson:
We're building on 144 years of history to create a new tradition at Oakbank that reflects modern consumer demand while staying true to the fundamentals that have made the Easter Racing Carnival one of the biggest events on the South Austrlalian racing and social calendar.
"The biggest change is obviously the move of racing from Easter Monday to the Wednesday prior.
"In doing so, we looked not only at how the modern consumer and tourism dynamic has changed, but also from a racing point of view where we saw the opportunity to create a solid platform for growth within our industry.
"We are excited about what the shift to a week-long calender of events will mean for Oakbank Racing Club and the community. We believe it will allow new traditions to be started across a week of fantastic family, community and racing events, culminating in what remains the best-attended day of racing in the State."
The 2020 Oakbank Week will include:
Sunday 5th April: Family Food and Wine Day with six flat and two jumps races including the Von Doussa Steeplechase
Wednesday 8th April – Corporate & Community Raceday with six flat and two jumps races
Saturday 11th April – Feature Raceday with six flat and two jumps races including the Great Eastern Steeplechase
The club is also creating an events calendar to ensure the days between race days will feature other corporate and community activities, creating a week-long celebration in the Adelaide Hills.
Quotes attributable to Thoroughbred Racing South Australia Chair Frances Nelson:
"The club has made representations to TRSA about their vision for the future of their racing calender, and we support their strategy. We believe the approach will enhance the existing attraction to interstate patrons and broaden the tourism potential of the carnival which already delivers significant benefit to the local economy.
"The design of Oakbank Week 2020 gives the industry the potential to attract additional trainers to be involved in a week of racing, while also enabling the club to create momentum around the racedays and intervening events."
Further details of the calendar of companion events will be released by the Oakbank Racing Club in coming weeks.
Media:
Oakbank Racing Club Sarah Coligan,
The Press Gallery on 0404 003 061
[email protected]
Thoroughbred Racing SA
Phil Martin, Michels Warren on 0418 817 876
[email protected]