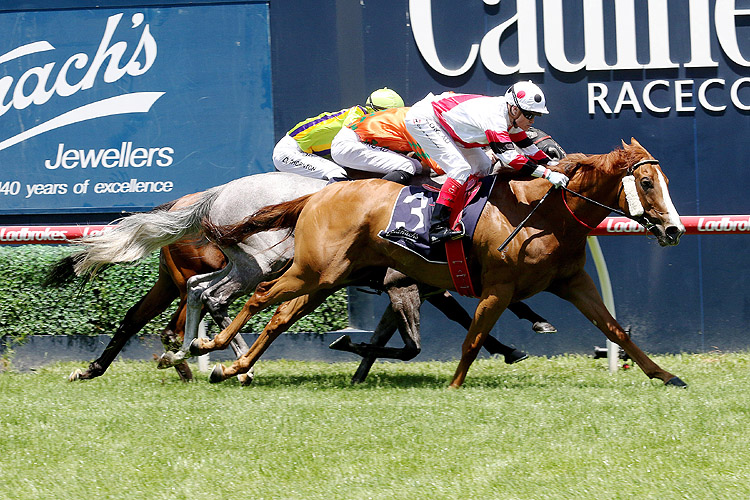 If there are any stars racing at the Valley on Saturday they are well hidden. Perhaps the two-year-old race will throw up a Diamond hopeful but away from that it is hard to see a 'carnival horse' buried in any of the nine nondescript handicaps.
That is just fine of course, nondescript handicappers are a punters bread and butter and there are plenty of interesting bits and pieces throughout the card. I would go as far as to label it an interesting betting meeting and one we can look to drag a few quid from.
The fourth on the card is very ordinary fare for a Saturday in town but punting can be as much about finding slow ones as it is about finding fast ones.
Salto Angel couldn't claim to be a fast one but she can claim to be racing several slow ones on Saturday and prices up around 4/1 look to oversell the task in front of her.
She found some trouble at the start last time and ended up too far back from a steady/farcical pace but she stayed on okay and may now have the platform from which to return to something like her true form.
That true form beats these. Now it is true that the VRC Oaks and the St Leger are staying classics in name only but they are better than what Salto Angel faces on Saturday and ratings around the 100 mark in both of those runs, as well as when third to Liquero at Bendigo in a good form race back in March, put her a long way clear. Saturday's topweight Saving is only rated 83.
A good draw and Damian Lane don't do her chances any harm either. All in all, it's very easy to make a case for her being a lot more likely than early prices.
Eight runners would have made Rock Artist and each-way bet in the first but just two places makes for mathematically poor terms (in all likelihood) for punters there and a slightly better price would have brought Gabeira under consideration in the last. But as it stands we will throw up Neighbourhood in the seventh where prices around $15.00 are big enough to play despite obvious concerns.
Obvious concerns are the best type of concerns. At least we know what we are betting against. With Neighbourhood it's a less than ideal racing pattern which means she wins less than her talent should allow and a jockey who has been out of sorts in Lachlan Neindorf.
His 24 winners in the past 12 months have come at just 6% and he is only riding 0.64 winners for every one we could expect by chance. It's only slightly better than that when the market is considered and when we look at ratings horses have typically regressed when he has switched aboard.
That's a bit doom and gloom, and this certainly isn't meant as a 'hit piece' on a jockey with upside, but the numbers are what they are and they can hardly be considered a good thing for Neighbourhood on Saturday.
But here we are suggesting that we back her. What a great game it is! Neighbourhood found herself poorly placed back from a slow pace last time where the leaders controlled things but more genuine tempos prior to that had her posting the sort of ratings that are going to win this race and her very best efforts, while getting a bit dated now, are well clear of where the main market players have been.
There are knocks, but there always are with 14/1 chances, and her positives make her one worth chancing.
THE MELBOURNE MAIL
Bet Of The Day: Race 4 #2 Salto Angel @ $5.00
Each Way Play: Race 7 #2 Neighbourhood @ $15.00