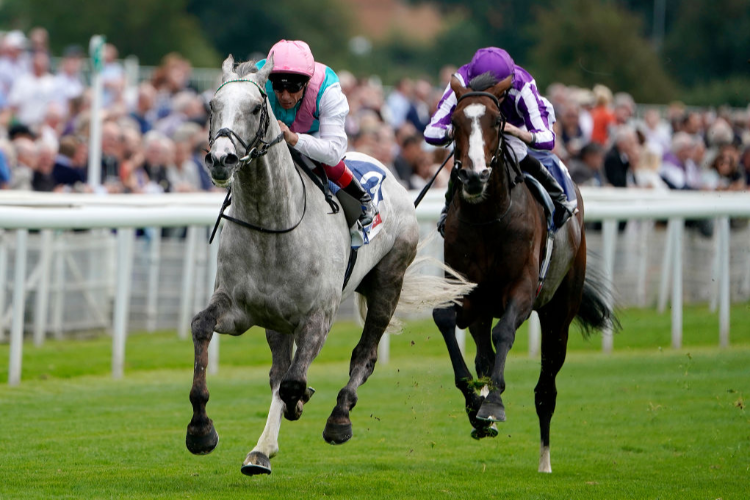 The added layer of the effect of travel makes it harder to predict what's to come from those horses, as if predicting future form isn't hard enough already, but the whole market plays the same game and there is certainly an allowance made for that.
It's that wary element of the market that affords us the best part of double-figure odds about a horse as talented as Constantinople coming off a run as strong as his latest effort was.
There, at York, he chased a superstar (if not already then soon to be) in Logician and did so in brilliant overall time and sectionals. It was a high-class effort in a high-class race and the chance to back him at each-way odds on the back of that is hard to refuse, however concerned we may or may not be about him replicating it on the other side of the world.
He goes in as our each-way play with our best coming up 35 minutes later in the Tristarc Stakes for the mares where nine come through the Blazer Stakes at Flemington last time.
That was run at a crawl, with the leader gifted the win to some extent, and Pohutukawa did best of the rest running into second.
That was a nice step forward off a fair return at Newcastle and has her on track to peak third up. The Tatts Tiara is a key form reference for this and we think Pohutukawa came out looking better than the two she split that day - Invincibella and Savatiano.
Now is her chance to prove it and we think that she will with the $4.60 a good gamble to close the card.
THE MELBOURNE MAIL
Bet Of The Day: Race 10 #7 Pohutukawa @ $4.60
Each Way Play: Race 9 #11 Constantinople @ $10.00