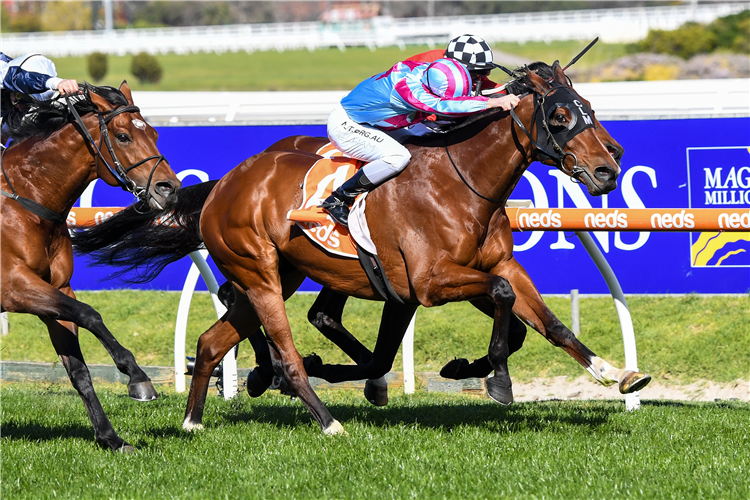 There's plenty of good action at Caulfield on Saturday but it's the Moir Stakes meeting at the Valley on Friday night that has caught our attention with both the best and the each way play for the weekend coming up there.
The best comes in the JRA Cup where high-profile import Mirage Dancer and Derby winner Quick Thinker represent the star power but neither made any great impression first up while the favourite, Al Galayel, comes off a pair of strong wins, the latest in good time and over last week's Naturalism winner Orderofthegarter.
Al Galayel has been around for a while now, so we could hardly label him 'on the up', but his win last time said he was at least as good as ever and he has shown in the past that once he finds his form he can hold it.
Holding the level he showed last time would make him a terrific chance in a JRA Cup where very few hit the race with any real gusto.
In fact, the only other one in the field that really appeals as being ready to fire is the Chris Waller-trained Mantastic who very nearly found himself listed here as the each way play.
Instead that honour goes to Hanseatic in the night's feature.
Noteworth rain might be a bit off putting here but assuming things remain fairly normal then he seems overpriced after running as well as any in the key lead up - the McEwan Stakes.
Four fast mares sit at the front of the betting, Fabergino, Bella Vella, Pippie and Diamond Effort, and they are remarkably evenly matched on their best bits of form. None of that form looks particularly frightnening though and it would come as no surprise if Hanseatic was able to stalk them around and pounce over the top of them late on.
The last two three-year-olds to run in the Moir, Extreme Choice and She Will Reign, have both won and while that means little in reality it is a nice little fun fact to give us a nice comfortable feeling as we shove our chips behind the Freedman's charge.
THE MELBOURNE MAIL
Bet Of The Day (Night): Race 6 #5 Al Galayel @ $3.25
Each Way Play: Race 7 #11 Hanseatic @ $15.00