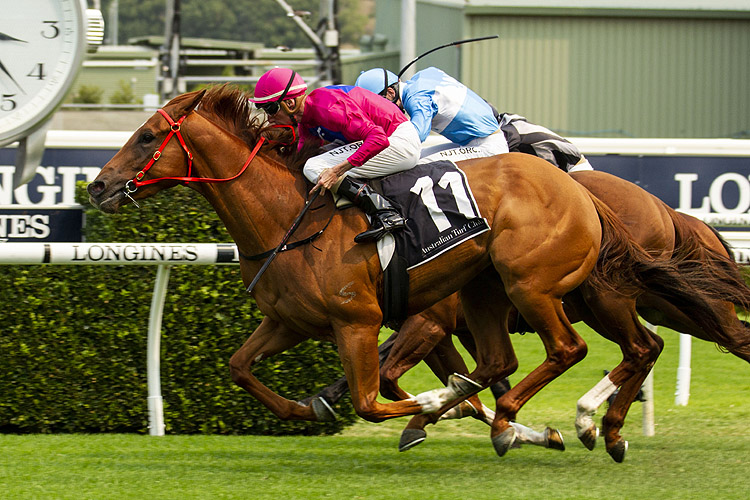 One such opportunity comes up in the sixth race on the card where the early betting is headed by Alfa Oro who hits the race second up off a solid return that he should build on.
That is fair enough, but the same could be said of Superium who didn't have a lot of room to move when resuming and looks sure to build on that form with even luck this time around.
There really isn't a great deal between the best of Superium and Alfa Oro, the latter has a betting winning record but in terms of peak ratings the difference is small and it is Superium who looks more assured of getting things to suit this time around.
And while it is reasonable to think that Alfa Oro will improve second up off a good race it is also reasonable to point out that Alfa Oro was really just okay first up - no better than that.
We here at Melbourne Mail HQ make Superium slight favourite and the early betting goes the other way, with prices around $5.00 looking a good gamble - so good in fact it goes up as our bet of the day.
For our each way play we roll over to the last which could easily be described as a dead set raffle, and the ticket we are pulling out of the raffle is number 10 - Duke Of Plumpton.
Duke Of Plumpton has been a frustration since winning his Australian debut over from New Zealand but he has shown glimpses of the sort of form that will win this race and prices around 20/1 probably undersell him for all that his racing pattern makes him one that you wouldn't have your last on.
He does draw well so perhaps he can hold a spot that advantages him - or least doesn't disadvantage him. That is perhaps wishful thinking but a mile seems an ideal trip for him fresh and the odds compensate his shortcomings.
THE MELBOURNE MAIL
Bet Of The Day: Race 6 #12 Superium @ $5.00
Each Way Play: Race 9 #10 Duke Of Plumpton @ $21.00