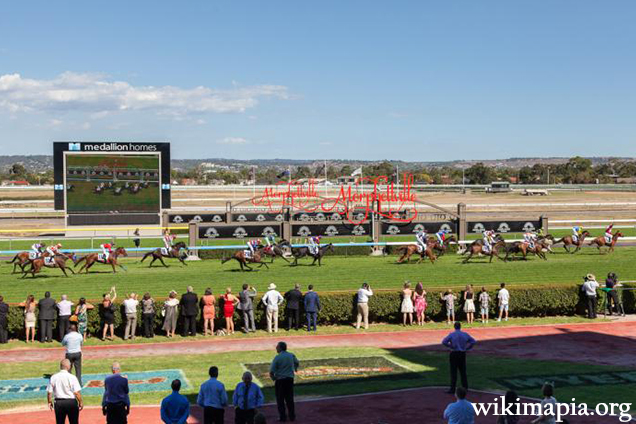 We'll go later in the day for our plays and the first of them is a mare Stay Gold who is resuming in a heat of the Viddora Series.
The Danny O'Brien 5yo has not raced since the first day of the year when a very tough third at Flemington.
That was the end of a good campaign which began with two wins around this type of distance range.
This is a perfect set up for her from a lovely gate whereby she can land anywhere they want to ride her, depending on pace in the race and any perceived track bias.
We'll probably end up with better odds on the day as well.
Over to the last where a local 4yo hopes to keep his win loss win loss pattern going.
Morialta has been racing nicely with some recent victories coming from well off the speed.
Twice he won coming from near last since the end of June. The other two efforts also saw him back at the tail and flashing home to just miss the placings.
From this gate he will have to go back again but that is his style and if the pace is enough over this course, he can hit home hard.
Punters seem to have already found him in the early betting but he might ease back on race day.
SAY FROM SA
BET OF THE DAY (1): Race 7 #2 Stay Gold @ $4.00
BET OF THE DAY (2): Race 9 #6 Morialta @ $4.00

Barossa Fine Foods (Bm68)
Age: 4yo and up Sex: M WT: 54.0kg Type: BM68
FP
Silk
Horse, Age & Sex
Sire & Dam
Jockey
Trainer
SP
WT

1st

1. STAR OF UMA (AUS) 4yo M


I AM INVINCIBLE (AUS) - UMATILLY (AUS)

BEN PRICE
T & C MCEVOY
$2.25
58.5kg
W A Jennings & Mrs J A Jennings

2nd

6. POINT BLAZE (AUS) 4yo M


SHAMUS AWARD (AUS) - GRASSFIRE (AUS)

KAYLA CROWTHER
SHAYNE CAHILL
$3.75
58.0kg
J A Coleman, Mrs M T Coleman, M J Burns, Miss C A Cahill, T Fuller, Ms B S Burkitt & Mrs P M Fuller

3rd

3. MONA DREAM (AUS) 4yo M


HALLOWED CROWN (AUS) - DREAMALITTLEDREAM (IRE)

GARY LO
PHILLIP STOKES
$13.00
56.0kg
N P Bennett, J Gallagher, A L Simons, D Gordon, M J Eastmure, G J Garrett, R I Wearmouth, W H L Spence, A Mirabelli, M Lillingston, A C Kenden, Ms S Henry, Mrs H M Kendler, M Daly, D M Tepper, Mrs K J Gordon, S M Breban, Hallowed Gold, Prs Racing & Bennett Racing Dreamalittledream
4th
2. STAY GOLD (AUS) 5yo M


TOORAK TOFF (AUS) - GOLD LOTTEY (AUS)

BAREND VORSTER
DANNY O'BRIEN
$4.25
60.5kg
5th
10. COMFORT GIRL (AUS) 4yo M


FREE EAGLE (IRE) - FLUTE OF BUBBLY (AUS)

CALLAN MURRAY
SHAYNE CAHILL
$31.00
55.0kg
6th
9. WURLIES LASTCHANCE (AUS) 7yo M


BARELY A MOMENT (AUS) - SOCIETAL (AUS)

DYLAN CABOCHE
LINDSAY CADZOW
$41.00
56.0kg
7th
11. EUROGEM (AUS) 6yo M


EUROZONE (AUS) - EMPIRE EXPRESS (AUS)

KARL ZECHNER
G P MOODY
$151.00
54.0kg
8th
12. ISSARA (AUS) 6yo M


UNENCUMBERED (AUS) - CHARZOO (AUS)

SCARLET SO
JASON COE
$151.00
51.0kg
9th
4. ARAY OF SUNSHINE (AUS) 6yo M


AMBIDEXTER (AUS) - ARAYOFGREY (AUS)

ANNA JORDSJO
R H WILKINSON
$26.00
58.5kg
10th
5. BIARCHI (AUS) 4yo M


FREE EAGLE (IRE) - RANSOM ROUGE (AUS)

SOPHIE LOGAN
DAVID JOLLY
$31.00
56.0kg
11th
7. GRINZINGER STRASSE (NZ) 4yo M


BURGUNDY (NZ) - LA ETOILE (NZ)

EMILY FINNEGAN
KAREN BYRNES
$41.00
56.0kg