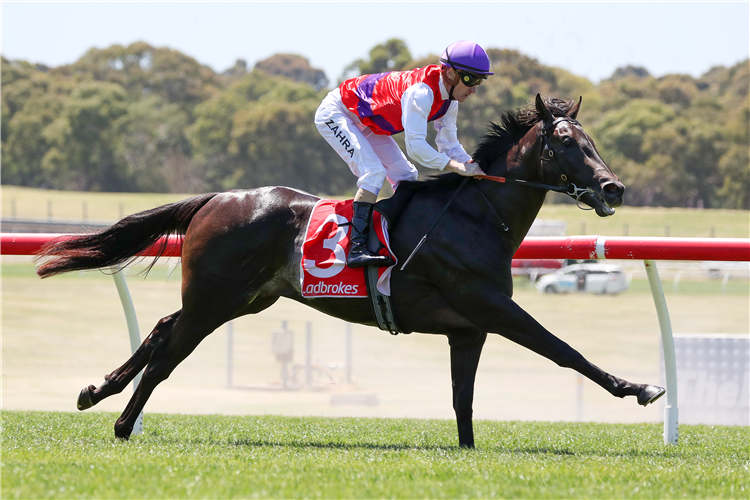 CAULFIELD October 6
Best Bets
RACE 9: (11) I'm Thunderstruck
RACE 10: (5) Delphi
For Value
RACE 3: (3) Pandemic
RACE 4: (3) Crystal Bound
RACE 5: (O5) Bella Nipotina
RACE 1: 1-12-2-5
RACE 2: 2-1-6-3
RACE 3: 3-7-9-12
RACE 4: 3-8-5-12
RACE 5: 5-4-6-8
RACE 6: 2-5-3-1
RACE 7: 3-4-8-6
RACE 8: 2-1-3-7
RACE 9: 11-6-4-2
RACE 10: 5-4-1-11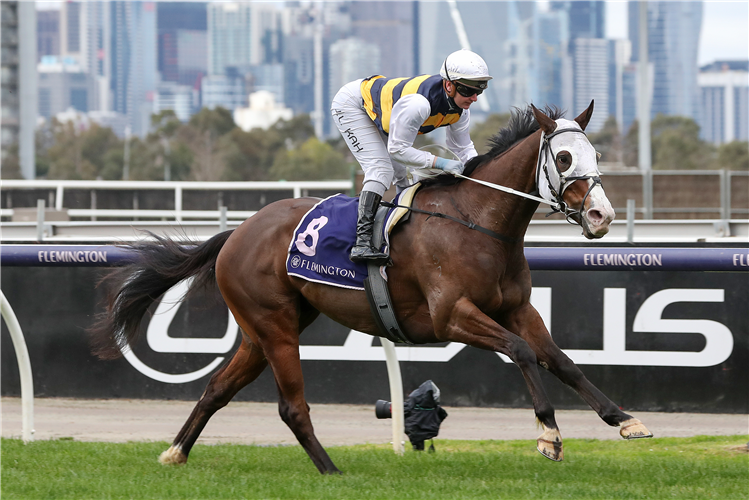 ROSEHILL October 6
Best Bets
RACE 5: (2) Paulele
RACE 8: (1) Head Of State
For Value
RACE 2: (13) Divine Breath
RACE 6: (3) Kiku
RACE 9: (12) Belluci Babe
RACE 1: 16-18-7-4
RACE 2: 13-10-12-2
RACE 3: 2-7-6-3
RACE 4: 2-6-4-5
RACE 5: 2-4-1-6
RACE 6: 3-9-1-2
RACE 7: 6-14-8-12
RACE 8: 1-2-11-3
RACE 9: 12-10-5-6
RACE 10: 12-3-5-1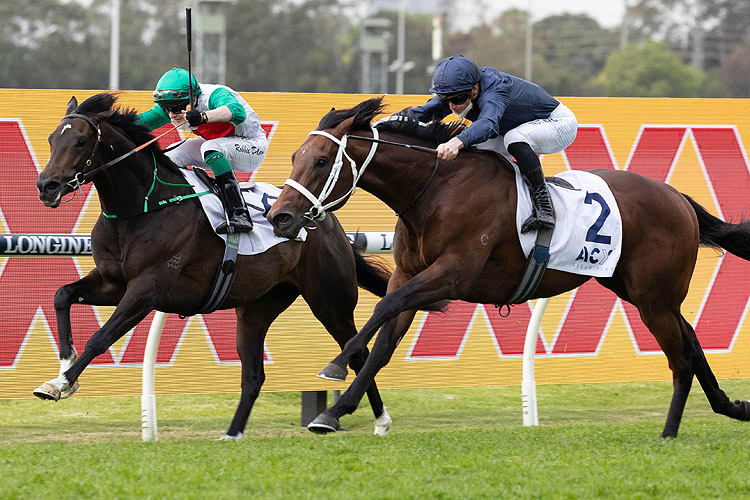 RANDWICK MULTI
RACE 5 (2) PAULELE: They are talking him up as a likely Everest runner for Godolphin so you have to expect him to have the measure of his own age under set weights. He does drop 2kg off his last start second to Home Affairs in the Heritage Stakes (1100m) at Rosehill where he endured a wide run against the inside bias yet still ran the fastest last 400m. Remember he smashed Golden Rose winner In The Congo first-up at this course before his unlucky neck second to that horse in the San Domenico (1100m) at Kembla Grange and the return to Randwick where he is unbeaten in three starts is a big plus.
RACE 6 (3): KIKU: She's second up but willing to gamble that she will have come on from her luckless resuming effort (after three trials) behind Ellsberg over 1400m at Rosehill when she was held up and never tested over the last 400m. She likes Randwick and won the G3 Carbine Club against the males at her only crack at this course and distance in the autumn. She's won twice when second up and is sure to appreciate returning to her own sex from a soft inside draw.
RACE 8 (1) HEAD OF STATE: Expecting more improvement from this strong American Pharoah colt after his authoritative win in the Gloaming Stakes (1800m) at Rosehill, the race proven over the years as the right lead-up. He has few faults and his closing sectionals at Rosehill guarantee he is sure to appreciate getting out to this trip on a big track. And the combination of Waller and McDonald is always worth something in a G1 contest!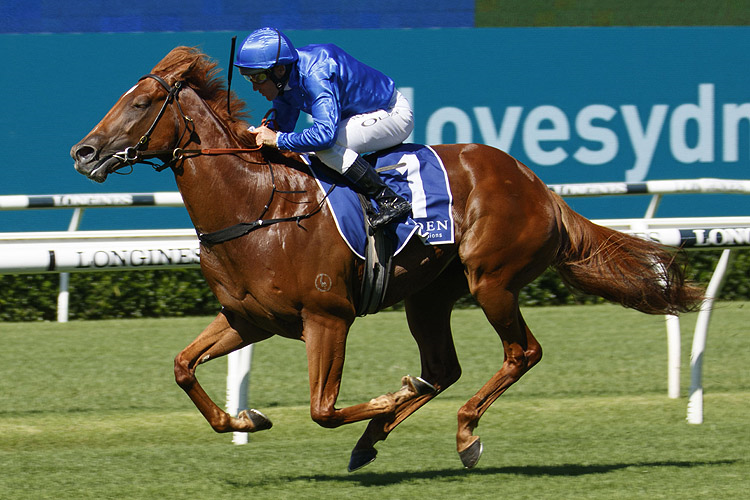 TRIAL WATCH REPORT
Noted Trial Runners – October 9-10
RANDWICK SATURDAY: Gleneagles (R5); Aim (R7); Sweet Deal (R9); Rocha Clock (R9); Minhaaj (R9); Yamazaki (R9)
CAULFIELD SATURDAY: Tailleur (R7)
GOULBURN SATURDAY: Backstreets (R3); Gymnastics (R4); Wenet (R4); Colour De Roy (R6); Siege (R6); Caesar's Palace (R7)
HAWKESBURY SUNDAY: Kobenhavn (R1); Rick's Mania (R5); The Globe (R5); Savourer (R5); Deep Romance (R5); Cushy (R5); Siege (R6)
RECENT TRIAL WATCH WINNERS: Eyewitness; Midori Beauty; Le Vizir; Zou De Moon; Kementari; Smirnova; Sejarden; Coolangatta; Ka Bling; Able Willie; Villaden; Norwegian Bliss; Yonkers; Barossa Rosa; Home Affairs; Ellsberg; Roots; Cotehele; Minsk Moment; Belluci Babe.
TRIAL POINTERS
ROSEHILL September 28: The class act of the morning was the quality 3YO GLENEAGLES. He showed the benefit of his recent racing with a sharp win in the fastest 1030m heat (62.58; 35.20), sprinting to the line for a soft win after being ridden with cover behind the leaders. The only 2YO trial was a slow 900m heat (56.20; 35.65) where the winner ATOINE showed speed and was under a ride from 300m. Maidens to go into the blackbook included the heat winner SAVOURER (55.02; 34.80).
HAWKESBURY September 27: James Cummings sent out five heat winners but many of his better class runners were given quiet trials, among them the notable mare TAILLEUR. Her strong placing in her 800m heat were good pointer to her race prospects in the near future. The lightly raced mare SIEGE was the only open class heat winner for Godolphin, doing it easily for a soft win in her 800m heat (47.36; 32.94) while stablemates BACKSTREETS and GYMANSTICS were strong maiden heat winners. I particularly liked the effort of GYMNASTICS in his 800m heat where he surged late under a big hold to land his heat, albeit in slow time (48.62; 34.41).
RANDWICK September 24: MINHAAJ showed she is in good form for her new trainer John O'Shea with a solid third behind sprint star CLASSIQUE LEGEND in a fast heat for Group horses over 1050m (62.21; 33.42). Her stablemate ROCHA CLOCK also trialled well in the same heat doing her best work late under a quiet ride.
WARWICK FARM Sept 21: Known big finisher YAMAZAKI worked to the line from last for a soft win in her 800m heat (47.35; 34.10) on the course proper. In the one 3YO heat on the A Grass COLOUR DE ROY recorded a sharp win (47.34; 33.60) over 802m. In the polytrack trials RICK'S MANIA (6 lengths; 44.59/34.15) and CUSHY (12 lengths; 44.45/33.80) turned their heats over 740m into processions but their heat times and sectionals were average.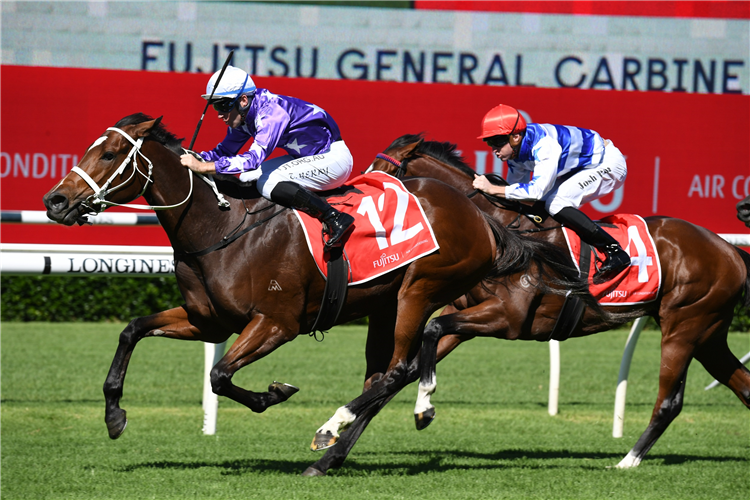 BLACKBOOK REPORT
Eligible Blackbook Runners – October 9
CAULFIELD SATURDAY: La Mexicana (R7); Artorius (R8); Captivant (R8); Daily Bugle (R8); Prix De Turn (R8); Irish Flame (R9); I'm Thunderstruck (R9); Barade (R10)
RANDWICK SATURDAY: Cream Rises (R2); Overpass (R5); Kiku (R6); Grace And Harmony (R6); Alegron (R8); Minhaaj (R9); Battleground (R10)
RECENT BLACKBOOK WINNERS: Elusive Express; Montefilia; Belluci Babe; Shihonka; High Supremacy; Kiss The Bride; She's Ideel; Atishu; Yearning; Hitotsu; Love Tap; Mr Mozart; Animate; Entriviere; Contemptuous; Jamaea; Geist.
Blackbookers – Selected October 2
(Follow for next 3 starts)
CHARMS STAR: Like to see her against her own sex.
I AM SUPERMAN: Sure to appreciate more ground.
TAVIDANCE: Strong late. Likes soft tracks.
YOUNG WERTHER: He's in the frame for the Cups.
ZAMBEZI RIVER: Inside gate did him no favours. Certain to win races.